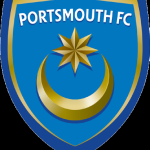 Anyone looking at Portsmouth's playing record this season might be wondering if community ownership has helped them at all.  A year ago, their fans were celebrating because their club belonged to them. This season they have sacked two managers and flirted with the relegation zone.
Fan ownership is not a magic solution to all the problems of a club but it does make a difference. An article in the Guardian describes how the "once-bankrupt institution is fast becoming a financial success story, no longer reliant upon sugar-daddy funding – with the coffers in their healthiest state for 40 years."  And that is making a difference to the whole community, not just to the club. On the anniversary of attaining community ownership, Pompey fans were given a chance to quiz the club chairman, chief executive, caretaker manager and a player.
Birmingham City fans would love to have a chance to ask questions to the people who run our club.  We want our views to be heard. We hope that any new owner would realise this. The nationality of the owner isn't the factor that determines whether that owner is good or bad.  We believe that a good owner is one who is interested in the long term future of the club, understands the football business and knows that what is good for the fans is good for the club. Such an owner is most probably one with a connection and affection for the club and not someone who wants to buy any football club.
Links:
http://www.theguardian.com/football/2014/apr/18/portsmouth-care-community-club-pompey
http://www.portsmouth.co.uk/sport/pompey/fans-to-quiz-pompey-hierarchy-on-anniversary-of-community-ownership-1-6003059   )