Disclosures of Interest Update
Disclosures and understanding who owns our club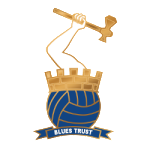 Shareholders with more than a 5% interest in the Blues holding company (Birmingham International Holdings Limited – BIHL) must, under Hong Kong stock exchange rules, make public disclosures in various circumstances – for example when they buy or sell significant numbers of shares. A key objective of the disclosure rules is "to enable investors to identify the persons who control, or are in a position to control, interests in shares in listed corporations". This is where the interests of investors in BIHL coincide with those of Blues fans – we too have a strong interest in the identity of those who control interests in BIHL shares, as ultimately they control our club. Daniel Ivery has posted a piece expanding on the importance of share ownership on his Often Partisan web-site.

Letter to the Securities and Futures Commission
The Blues Trust has been monitoring Disclosures of Interest made by BIHL shareholders since trading in BIHL shares resumed in February 2014. We identified a number of instances where disclosures had been filed much later than required by the rules and others that appeared inaccurate in terms of the interest declared in the company i.e. the number of shares held, giving a misleading and inaccurate picture of BIHL shareholdings. In December 2014, the Blues Trust wrote to the Securities and Futures Commission (SFC), the organisation that regulates the financial markets in Hong Kong, drawing their attention to these disclosures. More detail on this letter can be found here.

Too much detail? But it's important!
If you have read our letter and its attachment you will appreciate that share ownership and disclosure is an extremely dry and incredibly detailed subject – some would say dull, boring, tedious or even mind-numbing. Some of the issues raised in our letter were comparatively minor and appeared to be simple administrative errors, whereas others were far more significant. We believe it is important to gather as much information as we can on share ownership and to ensure its accuracy – major BIHL shareholders are likely to have an important say in what happens to the club in terms of any sale process. It is vital to understand their position in terms of both their current shareholdings, and how these might change on conversion of outstanding convertible bonds. Below we provide an update on what has happened since we sent the letter.

Recent developments
The SFC acknowledged receipt of our letter in January 2015 and said they were looking into the case although they cautioned that "we are restrained by the secrecy provision of the Securities and Futures Ordinance from disclosing to you information obtained by the performance of regulatory function". Whilst this indicated that we may not receive much back directly from the SFC on their investigation, there have been a number of developments since then suggesting that the issues we raised are being addressed:
On 9th March Panos Pavlakis disclosed his acquisition of a small number of shares in December 2013 when he became a BIHL director (directors are not subject to the 5% threshold and must disclosure all shareholdings)
On 13th March Yang Yue Zhou and two companies wholly owned by him made a number of disclosures. These corrected what appeared to be significant errors in previous disclosure notices as identified in our letter to the SFC
On 8th April an announcement by the Receivers concerning two further indicative non-binding offers also included a reminder to shareholders to disclose their share dealings in accordance with the rules (additional disclosure rules apply during an offer period)
On 9th April Carson Yeung made two disclosures – one concerning a sale of 66 million shares back in March 2014 (so over a year late) and one concerning share conversion of 2.7 billion shares from the debt convertible bond in November 2014 (almost five months late)
Errors in Carson's disclosure?
There appear to be some significant errors in Carson Yeung's disclosure notice covering the share conversion. In particular, the 2.7 billion converted shares appear to have been added to his total interest, whereas we believe they were already included in his stated holdings prior to conversion. Based on Carson Yeung's own disclosures we calculate that he would have about 56% of the BIHL shares in issue (above the 30% control threshold at which an offer must be made for the company). When we do the calculation properly, ignoring what we think are errors in the disclosure notice, we get a figure of 27.9% for Carson Yeung's holding in BIHL – this tallies with ownership information published on the club web-site. We will be drawing these and other points to the attention of the SFC.

We're still waiting
In our letter to the SFC we also identified a disclosure by Wang Lei in respect of the acquisition of shares on 27th November 2014 that appeared to contain some inconsistencies with other information – in particular the disclosed interest in shares appears to be understated. This has not yet been addressed by submission of a revised disclosure notice. This is important as Wang Lei is identified on the club web-site as holding a "Significant Interest" in the club i.e. >10%.

Current position
The club web-site identifies only two BIHL shareholders with more than a 10% stake in BIHL; Carson Yeung with 27.9% and Wang Lei with 15.5%. We think these figures are correct, as we can reproduce them from disclosure notices – ignoring those that are clearly in error. Both these parties also hold significant outstanding convertible bonds through which they may increase their shareholdings (although under the terms of the bonds not above the 30% level).
The Trust will continue to monitor disclosure notices as a means of understanding the ownership situation within BIHL.