Fans event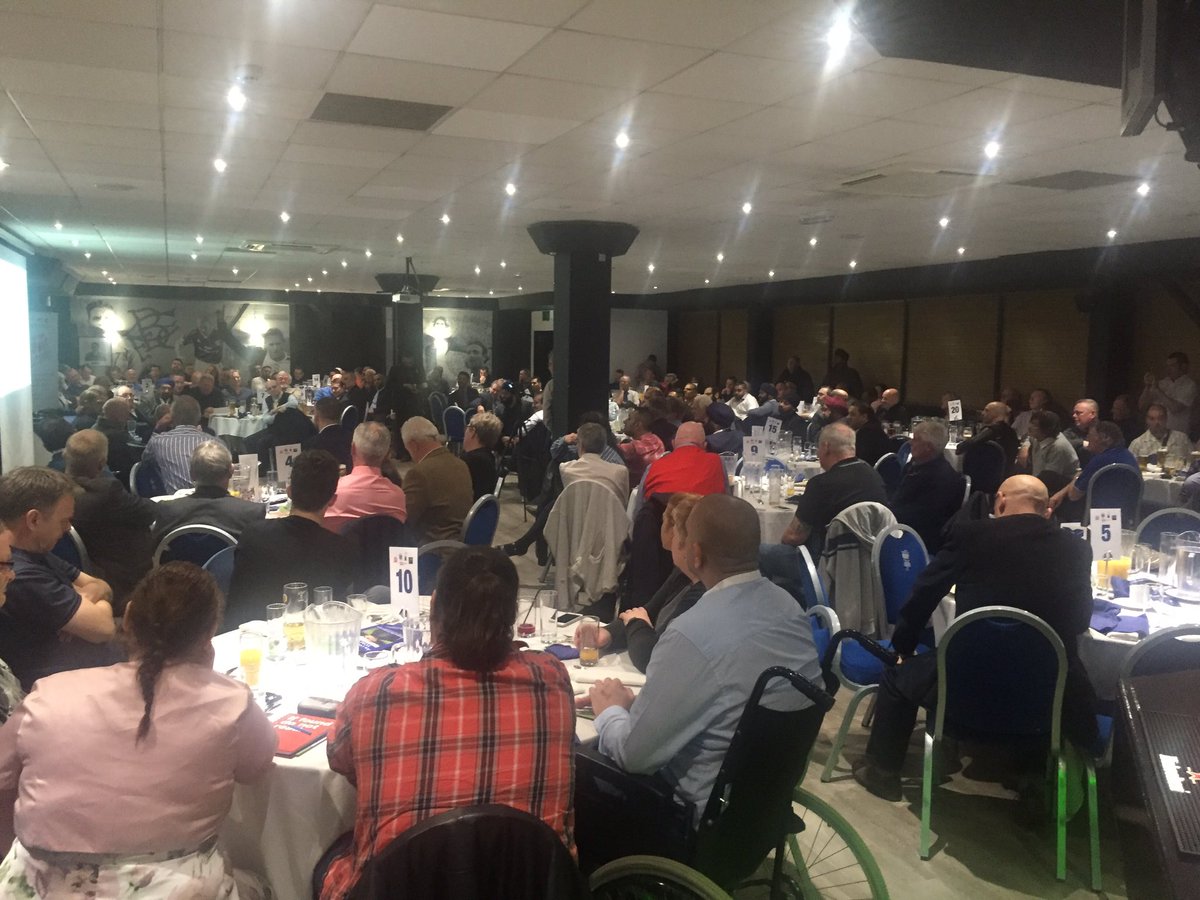 The event with Tom Ross last Friday was organised by fans for fans.  It was organised by Blues 4 All and Blues Trust with help from Adrian Howell.  The evening was sponsored by the Football Supporters Federation, Kick it Out and Bickford Building Services so it was possible to run the event without charging the fans who came. Invitations were sent to the different fans groups and there were also some competitions to win places.
The organisers believe that all people should feel safe and welcome at football games, regardless of race, faith or anything else that can divide people.  Our aim was to get a diverse group of fans together to talk about the one thing we have in common: our support for Birmingham City Football Club.  The photo at the top is the one the club used on the @BCFC Twitter account.. I like it because it shows the fans who came to the event. There are also some great photos on Flickr taken by Edwin Ladd of Social Frames. It's worth looking at his album because it shows what Blues fans look like; they come in all colours, shapes and sizes and reflect the diversity found in this great city of ours.
Our thanks to Tom Ross and the former players who came: Robert Hopkins, Garry Pendrey, Darren Carter, Dele Adebola, Howard Gayle and Simon Sturridge. Thanks too to Tilton Talk Show who recorded the event, to Neil Grant of Crescent Silver who supplied the trophy that was given to Tom Ross and the Lord Mayor who came to present it to him. And thanks to all the others who helped to make the evening enjoyable and to raise money for the LoveBrum charity.