Blues Forward View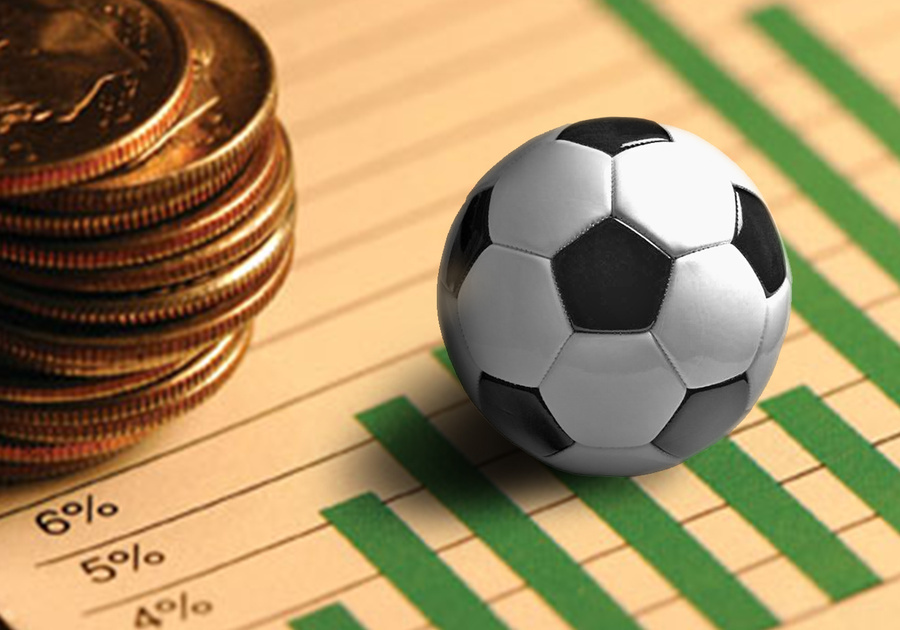 We've been here before
Blues' annual report, released last month and widely discussed, makes for concerning reading. From a year ago, a club operating reasonably within its financial means, from a football team safely ensconced within mid-table, the last twelve months have seen all sense of consistency, prudence and responsibility reset.
A few days ago the ever-informative Swiss Ramble provided one of the very rarest of things: a sensible Twitter analysis of the situation. The upshot is that Blues are entirely reliant on financial support to plug a £49.5m hole between now and December, more than the total funding for the last seven years. As precarious as we were five years ago so we are again, following a poorly realised cycle of managerial appointment and payoff, a decimation of a previously sensible wage structure, and a disorganised Summer blowout resulting in some rather confusing player valuations.
Sadly, the reality for Blues is that we've probably missed our chance to buy a lottery ticket and end up with the 'right sort' of billionaire owner – you might even say that only Blues could be sold twice within a decade under such circumstances of such poor governance. There are now that many clubs of our size with financial resources which entirely eclipse ours that the only sensible solution is to start thinking about how to compete in a more intelligent manner.
It is and always will be difficult for traditionally more modest sides to sustain success unless they have a vision, a sound medium term strategy and excellent on and off-field succession planning. As Stoke are about to discover, the spell is easily broken.
Read on…….Click below to reveal more
A fresh approach
Which brings me to this. Brentford's transfer policy is nothing new and has been well described for some time, but last week I stumbled across this interview with Director of Football Rasmus Ankerson which again reinforced its significant advantages.
The premise is simple. Meticulous analysis (and Matthew Benham's infamous Algorithm) helps to identify players with specific characteristics lower down the pecking order who Brentford can develop to benefit the team and, eventually, sell on as profit. This, allied with an insistence that the manager works within the system, has perpetuated a conveyer belt of talent which has seen them turnover more than £12m in sales for both of the last two seasons.
You'll notice a timely dig at Blues in that interview over our capture of Harlee Dean, Jota and Maxime Colin. They're clearly pleased at the outcome and the inference is clear: we've fallen into their trap. All are good players and will hopefully serve us well, but make no mistake in that Brentford will have sold them at what they perceive to be peak value.  They've taken around £10m in revenue for three players, and taken £10m off a rival club who can't really afford it. Thank you very much.
Of course, Brentford are still heavily indebted to a wealthy benefactor – albeit one who's a supporter with a working knowledge of English football – and the reality of the modern game is that all clubs still require significant external investment. However, they are at least trying to ensure that the most important part of the club, the first team, is continually sustained and developed.
There is such a dearth of innovative thought and long term strategy in football that even ideas you might consider completely obvious are heralded as revolutionary. Huddersfield's chairman Dean Hoyle did his homework ("due diligence") and took a chance on a charismatic young coach, invested in community projects, cut season ticket prices and filled the stadium. They went from bottom third of the table to promotion within twelve months and are currently holding their own. His quote in that interview about Premier League stability rings particularly true.
Don't bet the farm
But Blues, unlike Brentford – or indeed Huddersfield – should be better placed to make a good fist of this. We have recent experience of top flight football and possess a reasonably formed infrastructure. We're situated in the second biggest city in the country, surrounded by a relatively captive audience, and can draw on reserves of support the likes of which they could only dream.
We have a well established youth recruitment process. The Anderson interview laments the impotence of Brentford's Academy given that they find themselves crowded out of the market by bigger local fish, but Blues' own Academy is very highly regarded – see this interview from 2014 with Karl Hooper – and still capable of producing our own talent.
On the other hand, our scouting system has been much maligned for as long as I can remember, always two transfers too late to the promising young players, never taking the right gambles. Sullivan and Gold's preference for older players on free transfers set an unhealthy precedent from which we have never really recovered, with promotion the only discernible policy and potential sold or stymied.
The truth is this: the model of betting the farm on the short term needs to be buried in the Noughties where it belongs. It is nonsensical for a club of Blues' moderate resources to be living so far beyond its means and we must look to emulate those clubs pursuing a more sustainable agenda, drawing on renewable resources on and off the field.  Yes, it's currently fashionable to namedrop Graham Potter into every conceivable managerial discussion, but read that article (or this one) and tell me that those don't sound like the sort of credentials essential to Blues' long term future.
So what now?
Across society at large there is a growing appetite to change our approach to things, and I detect the same themes developing within Blues' support and our attitude to the club. Messageboard and social media threads are flavoured with the suggestion that there might be a better way, a different model for Blues to follow, one which prioritises principle and careful planning and doesn't expose the future of the club to apocalypse.
As I've said time and time again, the choice is simple. We can sit on our hands and wail – or we can keep asking questions of those responsible for making decisions on behalf of our club. The Trust will continue to push at those doors. But we cannot do it alone.
That's why over the coming months the Trust want to ask you, the supporters, to help us plot a course. A map of where you want the club to go. A path to the sort of club you want to support.
We can't force anybody to follow it, no. We can, however, own a vision of a positive future for Blues – and constant reminder to those who navigate, whoever they may be.