Another Day, Another Battle!
The following article has been written by one of our Trust members.  Would you like to contribute a discussion point of your own about Birmingham City Football Club?  If so, we would be delighted to hear from you.
​BLUES NEED TO CONTINUE THE RICH PICKINGS
Lee Bowyer's obvious impact is there for all to see. Against top teams since his desperately awaited arrival, it has produced the lifeline we needed. Basically points on the board. Nothing more and nothing less, as desperate for more we certainly are. No let up, no complacency must be the shout out phrase for the next six games.
Starting with Stoke City at home, Bowyer's selection and tactics become crucial once again, against a big, awkward team that don't lie down easily. After accruing seven points over Easter, our appetite for more is obvious with zero returns not on the agenda – such a contrast to only a few weeks ago. My main point here is not losing. Winning great, but not getting beaten equally important, and that for me is the key. Against Stoke is a perfect example as they are capable of beating most teams, not great but a steady outfit who can play ugly if necessary, and playing us they may well have to play that way.
Under Lee Bowyer we have, in my opinion, the ideal solution in what the team and tactics should be, and being a past battler himself, stage is set. Point from this game will be good. Others may disagree. Do we still keep those prayer mats out? Most certainly. Until that 48 points total is achieved, I take nothing for granted. Many supporters have questioned this total and rightly so, but 48 I am sticking to. Point per game from the final six may not seem a lot, but rich pickings they certainly are. Survival must now be very much fancied since Lee Bowyer's arrival but with caution.
Should we start the new campaign in this Championship, then his own admission that he has inherited a good big squad will be his next challenge. Getting the best out of this squad is hard for him as he cannot gamble on a single game with any rising talent. So far the players he has relied upon are slotting in, and that's how the next six games has to be.
Mitchell Bray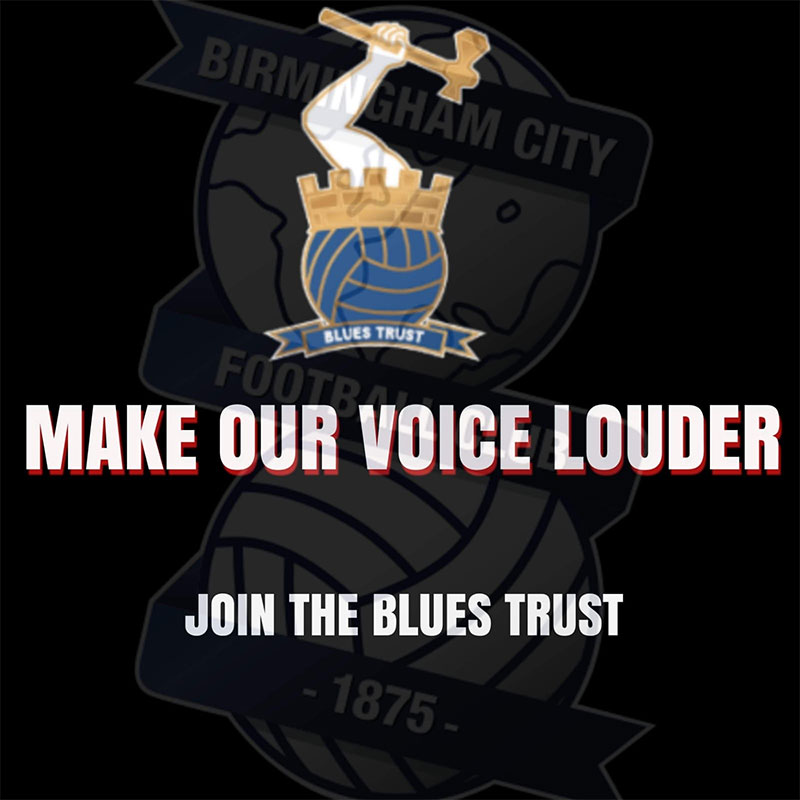 Want to be a full member with voting rights?
We have options for 1 and 2 years at £5 per year.  There is also a 5 year membership for £20 so you get 5 years for the price of 4.  See information and options here.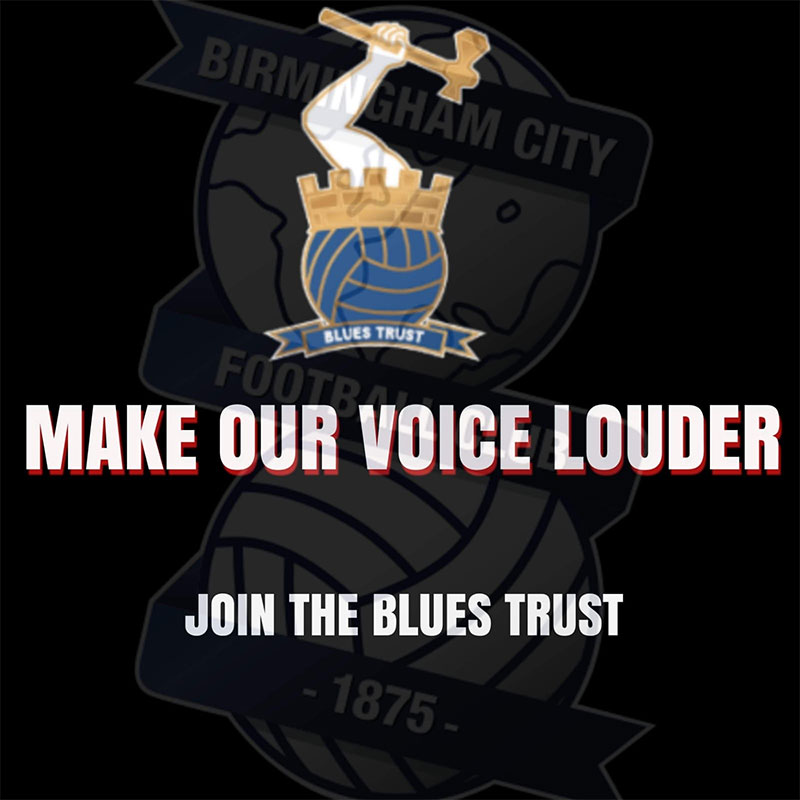 If you can't yet commit to full membership but would like to recieve our newsletters, why not sign-up to become a follower for free?
This category is not a membership and does not carry any voting rights.
By making comments on the above article, you agree to Blues Trust retaining your email address should we need to make contact with you for admin purposes.   Let us know at admin@bluestrust.org if you do not wish us to do this.  We will not give out your email address to any 3rd party sources.