The following article has been written by one of our Trust members.  They are the opinions of that person and not necessarily those of Blues Trust.  Would you like to contribute a discussion point of your own about Birmingham City Football Club?  If so, we would be delighted to hear from you.
​For Blues supporters following the club's recent week-long training at Troon, impressive surely is the word. Not only were we kept up to date by George Friend's daily diary…which was excellent…but footage of the players bonding with the new recruits, all going through arduous training and with a fair chunk of good humour, also stood out. Add Edward Zheng's interview, together with Lee Bowyer's and you have what hopefully will be the birth of a new 'connection with the fans' era for B9.
Without doubt the club is now trying to be part of us, as opposed to the recent seasons of the fans itching to be part of the club. We have endured rejection and frustration by the lack of communication and basic respect, leading to anger and bad feeling. Since Bowyer walked in with his new royal blue and white broom the club has blossomed – not dramatically but healthily.
Changes in management, both on and off the field, are there for us supporters to see, with long awaited news now being welcomed by a seemingly determined effort to finally engage with the fans. Gary Rowett had that effect during his early tenure, and Garry Monk also, but this seems different with Bowyer in my opinion. Whether we have a successful season we don't know, but we do know that for the present at least, we feel hope and not dread.
Players on the Troon exercise will not be giving much thought on the past when a good many didn't perform until Bowyer's arrival, but this squad with its new arrivals have to do themselves justice. Players take note and keep up the improved form. Lee Bowyer will never make mistakes about putting square pegs etc. and players will no doubt play in their own positions of strength, which leaves no excuse for below par performances. With only a month to the new season, this last week of seeing the action unfold at Troon ‑ with excellent coverage provided by all concerned – has undoubtedly raised the spirits of long-suffering supporters. Only a few repairs and licks of paint are now required at St.Andrew's to get the show on the road.
Mitchell Bray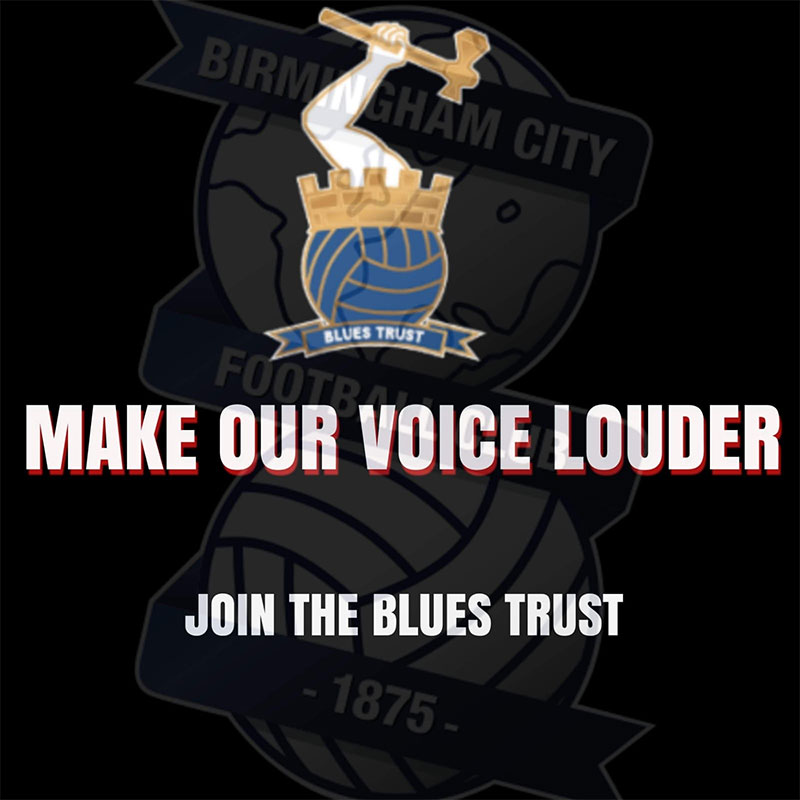 Want to be a full member with voting rights?
We have options for 1 and 2 years at £5 per year.  There is also a 5 year membership for £20 so you get 5 years for the price of 4.  See information and options here.
By making comments on the above article, you agree to Blues Trust retaining your email address should we need to make contact with you for admin purposes.   Let us know at admin@bluestrust.org if you do not wish us to do this.  We will not give out your email address to any 3rd party sources.