The following article has been written by one of our Trust members.  They are the opinions of that person and not necessarily those of Blues Trust.  Would you like to contribute a discussion point of your own about Birmingham City Football Club?  If so, we would be delighted to hear from you.
After a glorious week of wallowing in the joy of scoring five goals at Luton, our next league game at Barnsley should hold little fear. However, every Blues supporter with experience knows that this is not necessarily the case. We came good at Luton and were good value with an all-round near perfect performance. Question now is, as obvious at night follows day, can Blues take it on to Barnsley, not necessarily scoring five goals, but scoring enough to maybe win or simply to avoid a defeat?
My opinion is that Barnsley play open football and that will suit us, with freedom hopefully for our forward players to do what we inflicted on Luton, namely attacking intent. Scott Hogan has no doubt profited from the arrival of the immensely popular Tahith Chong and also the attacking success so far of the lively Bela. Wins away at Sheffield United and Luton, together with zero goals conceded and six scored, does auger well.
Barnsley beckons, but what does Lee Bowyer need to do in order to keep the bus trundling on?  Very little many may say, and understandably so. However, my firm view is that we need a solid, dependable goalkeeper. What we have is decent and relatively ok at Championship level, which may be acceptable should we remain in this division, but if this is to be our season for a play-off spot then this position in the team could make all the difference.
Keeping this squad playing in their true positions is what Lee Bowyer has set out to do, not only for the on-field success of getting points on the board but also for us supporters to understand and keep it simple. Bela for example is quite an improvement under Bowyer, with his tracking back and defensive awareness as well as energetic wing play in posing an attacking threat. Chong and Bela are, so far this season, proving a danger to opponents that keep us on the front foot. We have not had that for a few seasons now.
League performance is now so important, with wins the sole aim and draws being fine should we struggle for consistency. We have all seen now what a result at Luton can bring to the overall levels of hope and belief. Add that to the Sheffield United result, away from home again, and the miserable Saturday afternoons that we have had to endure over recent seasons could soon be forgotten.
One major factor about being a Blues supporter is the resilience of bouncing back and keeping the faith. Hard at times, but it doesn't take much to get us going again. Barnsley next up and I get the feeling this last weekend of August will be fondly remembered. As stated, my hope for the transfer window closure in a few days time will be the acquisition of a commanding goalkeeper. Others will no doubt have their own thoughts about what is still needed I'm sure, and might perhaps put forward their own priorities.
Mitchell Bray
​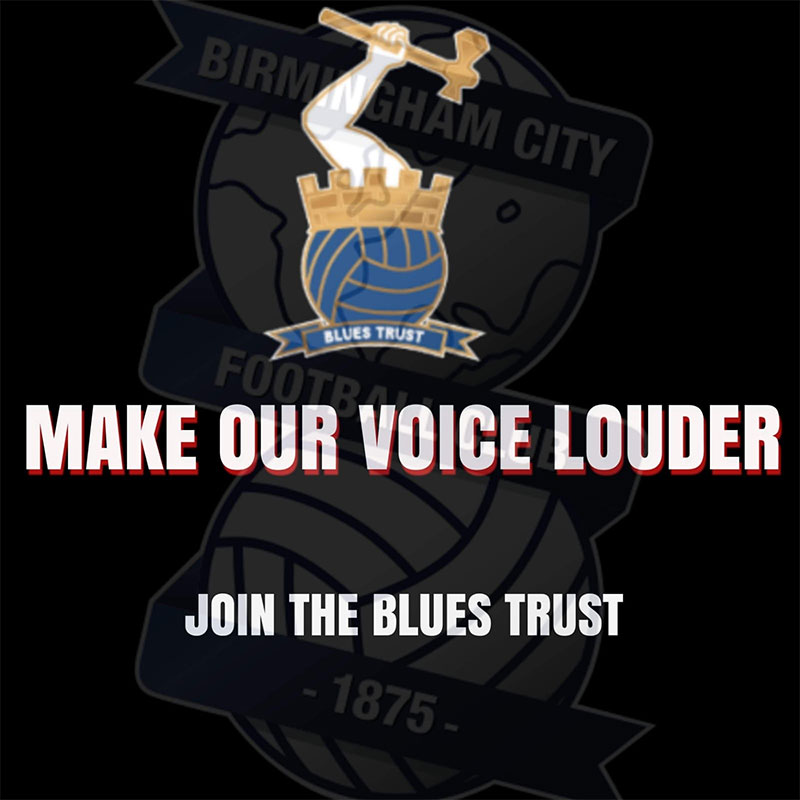 Want to be a full member with voting rights?
We have options for 1 and 2 years at £5 per year.  There is also a 5 year membership for £20 so you get 5 years for the price of 4.  See information and options here.
By making comments on the above article, you agree to Blues Trust retaining your email address should we need to make contact with you for admin purposes.   Let us know at admin@bluestrust.org if you do not wish us to do this.  We will not give out your email address to any 3rd party sources.