Sharpening Up For Sheffield
The following article has been written by one of our Trust members.  They are the opinions of that person and not necessarily those of Blues Trust.  Would you like to contribute a discussion point of your own about Birmingham City Football Club?  If so, we would be delighted to hear from you.
Whatever awaits us for the new season starting at Sheffield United on Saturday, Blues must surely sharpen themselves up for the visit to the Blades. Last weekend's friendly against West Bromwich Albion was a bit of a nuisance game, with the outcome being a slight dent in terms of confidence levels. We all thought we would have a tough encounter, but few would have predicted the one-sided scoreline.
However, it is now history and we hope lessons have been taken on board. Supporters I have spoken to have dished out the old tried and tested phrase 'wake-up call' but, in my opinion, Blues have never done wake-up calls or anything similar as we are one of the most unpredictable clubs on the planet. We are what we are and that is Birmingham City. We love the not quite knowing what is in store and, to a lesser extent, what's around the corner. We love the edge that our beloved club dishes out to us. This I'm sure will never fade.
This Saturday will start up the hopes of a better season and a packed St. Andrews when Stoke City come to visit the following week. Lee Bowyer will get everything ready no doubt, and those boys who cross over the line will feel his confidence and steely commitment for the returning fans. We deserve a good season and we are ready to back any team he thinks fit to represent him. Lee Bowyer is a proud type whose time at Blues as a player always showed passion and for me the successful relegation escape of last season was down to this quality. He simply passed it on to the players he knew would do it for him.
Question now however is whether the players brought in are better than those either released or loaned out. We will quickly find out. Passion and desire will surely be there in abundance and expected, but quality needs to show as well. My nagging problem is the strike pairings…an issue that has been the case since the start of last season. This term we have Graham, Aneke, Hogan and of course the Juke. Leko I never seem to include, which is a big shame as really he should be up there. Perhaps…hopefully…he will be the star goal scorer we have been waiting for.
All in all Sheffield awaits. Sky coverage is nicely setting up the live game, fans are up for it, fingernail biting a long way off hopefully, new players itching to get on the pitch and older reliable campaigners anxious to retain their spots in the team. My humble advice is that the team show the steel that epitomises their manager and more importantly they show it to us the supporters. Match day beckons and as usual we are ready.
Mitchell Bray
​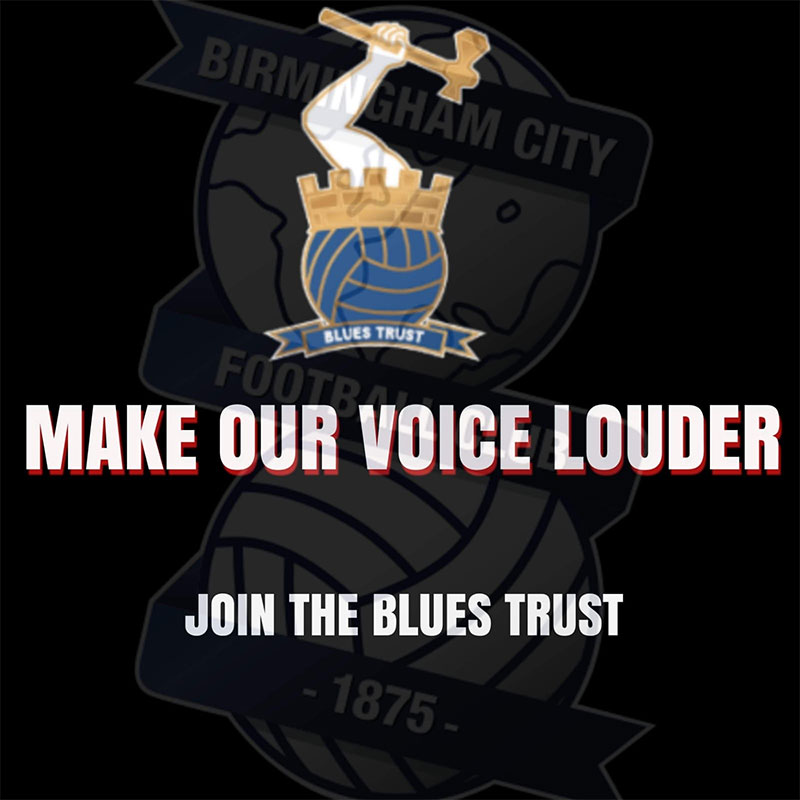 Want to be a full member with voting rights?
We have options for 1 and 2 years at £5 per year.  There is also a 5 year membership for £20 so you get 5 years for the price of 4.  See information and options here.
By making comments on the above article, you agree to Blues Trust retaining your email address should we need to make contact with you for admin purposes.   Let us know at admin@bluestrust.org if you do not wish us to do this.  We will not give out your email address to any 3rd party sources.