Inconsistency Creeping In?
The following article has been written by one of our Trust members.  They are the opinions of that person and not necessarily those of Blues Trust.  Would you like to contribute a discussion point of your own about Birmingham City Football Club?  If so, we would be delighted to hear from you.
Blues last two league games have been damaging and disappointing. Not only have we lost a very healthy goals for column, but the defeats have questioned our consistency. Seven goals conceded against Fulham and Peterborough was never on the agenda, and even the most battle-weary supporter like myself have been surprised. Basically, never saw it coming.
What we don't want is a return to the days when we are not sure how the team will play. Lee Bowyer, as honest as ever, feels the players need some 'slack' as they have performed heroically since his arrival in B9. Totally agree with him and why wouldn't any supporter? This Championship throws up many odd and unfathomable scores, which sometimes borders on the freakish, so perhaps we have been through two forgettable games. Losing to Fulham not an eyebrow raiser but losing so convincingly to Peterborough certainly was.
We move on and Preston up next which provides a decent opportunity to get some pride back and, of course, points on the board. With Gardner suspended and the obvious return of Sunjic, the question is who starts up front? Deeney and Jutkiewicz sound good and strong, but how lethal are they with a lack of pace? Bela and Chong are quick, which is fine providing we get crosses in and someone to tuck the ball away. Hogan remains an enigma and unreliable in terms of consistency which must concern Bowyer.
So which pairing is the most important as we still have the likes of Aneke and to a lesser extent Graham? How we as Blues supporters yearn for a young go-getter striker who knows where the net is. Lee Bowyer and his backroom continue to get our full backing, and we are still in a good place compared to recent times. And this squad is capable of being more than just a mid-table outfit. But getting that winning feeling back is essential….starting with Preston on Saturday.
Deeney is here to score goals and for me that is what he has to do, providing those around him give him the necessary support and the opportunities he thrives upon. What we genuinely need above all is the removal of any inconsistency that might emerge. We have witnessed two poor games, albeit bright in parts against Fulham. Let's hope it is just a blip.
Mitchell Bray
​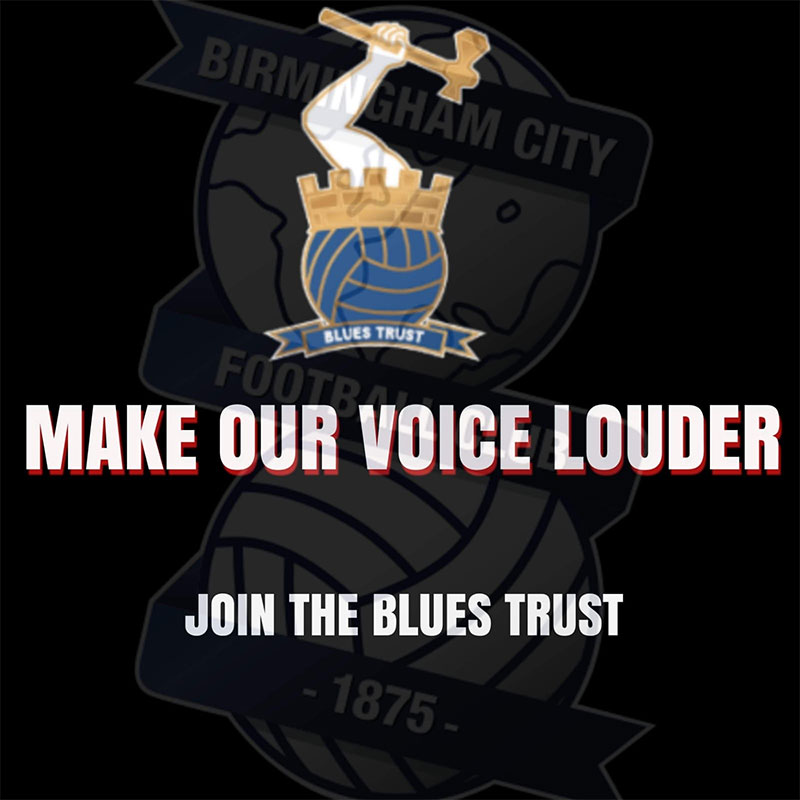 Want to be a full member with voting rights?
We have options for 1 and 2 years at £5 per year.  There is also a 5 year membership for £20 so you get 5 years for the price of 4.  See information and options here.
By making comments on the above article, you agree to Blues Trust retaining your email address should we need to make contact with you for admin purposes.   Let us know at admin@bluestrust.org if you do not wish us to do this.  We will not give out your email address to any 3rd party sources.