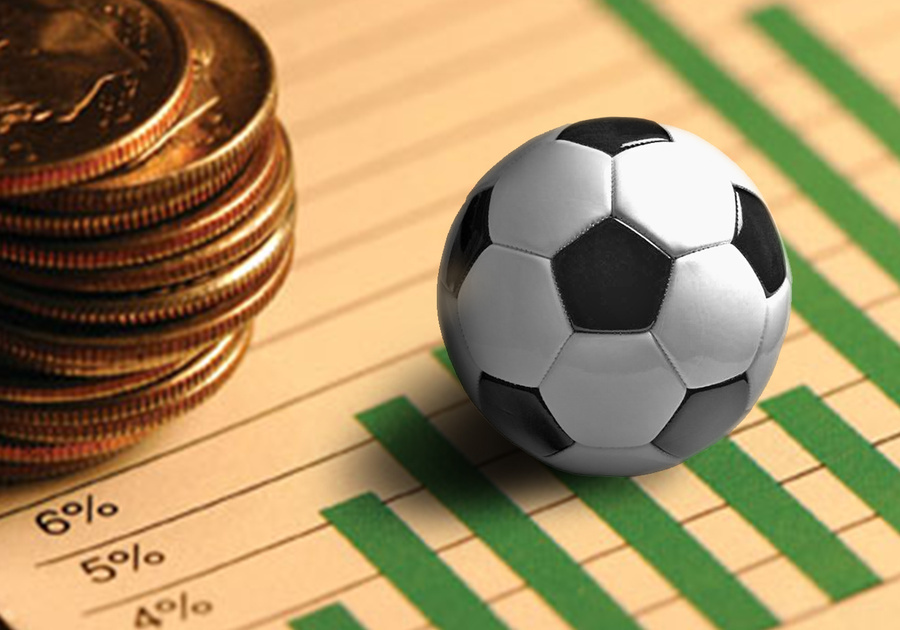 The following article has been written by one of our Trust members.  They are the opinions of that person and not necessarily those of Blues Trust.  Would you like to contribute a discussion point of your own about Birmingham City Football Club?  If so, we would be delighted to hear from you.
​Blues blank weekend gives supporters an opportunity to ponder, and hopefully respond to, the most asked question I get from fellow Blues followers: "Why is it we as BCFC never get taken over by a rich consortium?". There may be many reasons, and for all we know we might already be in the midst of such a happening. But I doubt it, although recent speculation linking Laurence Bassini with the club was an interesting development albeit without any apparent foundation.
The most popular reason trotted out as to why, so far, our owners do not seem inclined to contemplate disposal of the club is the need for them to retain ownership in order to keep their HKSE listing. This might very well be true and understandable, but what if there are a range of other factors involved?
Each season brings renewed hope that we can make a playoff spot come Easter, and a fair chance of being part of a four-club fight for the final third Premier League place. This really could only happen should we get significant investment in the January window, which doesn't look likely this time around.  Therefore, we rely on decent run-ins and injury free crucial periods.
Back to the question, however, of 'why not us' for a takeover by a seriously wealthy consortium? When we lifted the Carling Cup on that magical day in 2011 and with all the post-match trumpeting by the press and others that followed, with the exception of Arsenal and their supporters of course, our new way forward was, for me at least, well and truly cemented. We were on the move. What followed was unbelievably sad and totally unexpected. But ten years on we are still on the map despite the almost yearly dramas that unfold at B9. Point being made is that as a club, and supporters in particular, we are made of strong stuff.
Potential buyers will, hopefully, get this and see the potential in an opportunity to make the proud name of Birmingham City Football Club a real beacon within the soccer world. Can we become a force like Manchester City? A club which, in the past, was run on similar lines to ourselves, with a tired stadium and not great finances?  Of course the answer is yes. We are one league lower to the ultimate target of what wealthy investors desperately want. But the crucial question is why, or what, is seemingly putting them off buying into the second city?
What do Blues supporters think……?
Over to you. It's your shout.
Mitchell Bray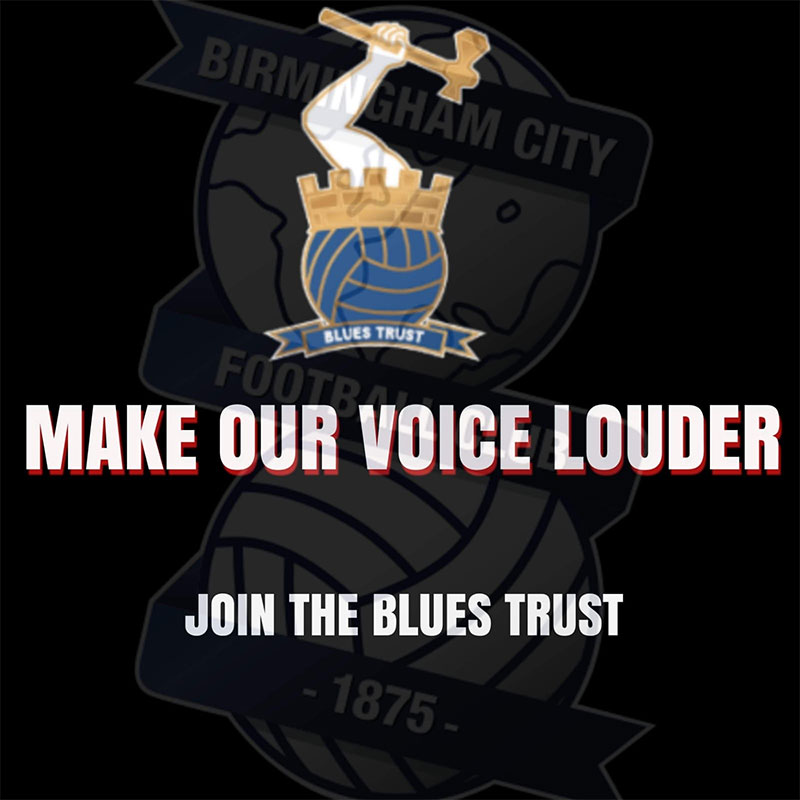 Want to be a full member with voting rights?
We have options for 1 and 2 years at £5 per year.  There is also a 5 year membership for £20 so you get 5 years for the price of 4.  See information and options here.
Have you visited our shop?
To raise funds for Blues Trust, we have for sale :
Blues Trust Pin-badges.
Old Football Programmes that have been donated.
Gift memberships in Blues Trust that you can buy for family or friends.
By making comments on the above article, you agree to Blues Trust retaining your email address should we need to make contact with you for admin purposes.   Let us know at admin@bluestrust.org if you do not wish us to do this.  We will not give out your email address to any 3rd party sources.