The following article has been written by one of our Trust members.  They are the opinions of that person and not necessarily those of Blues Trust.  Would you like to contribute a discussion point of your own about Birmingham City Football Club?  If so, we would be delighted to hear from you.
Following the comfortable, although perhaps unexpected, three goal win over Luton Town last Saturday we were all sent home happy. St. Andrew's, for what seems the first time in a long time, became our home again and not a place for opposing sides to prosper or cause anxiety in the final few minutes of the match. Long may this continue.
Injuries have bitten hard and the very word 'hamstring' has sent supporters dreading which player will be next to succumb. Lee Bowyer has had to contend with an ever-increasing list of unavailable players since the start of the new year, and is likely to have to do so for another week or two yet. What is to be for the remaining fourteen games is unclear. Who will return and in what priority order, only Bowyer knows.
Tahith Chong will not want too much bench time I'm sure, so expect a permanent slot for him along with other loan signings Taylor, Mengi and Hernandez. Taylor Richards is another issue, but what future he may have at Blues is unclear.
So far we have seen glimpses of real quality from Hernandez and Taylor, which begs the question of whether or not they could be signed by Blues on a permanent basis. My opinion is that they could as neither is a young gun. What they are valued at will no doubt be the key. Taylor is the tricky one as should Forest get promoted through the playoffs then maybe they would consider releasing him for a fee. If they don't and they find themselves still in the Championship, then it might be more difficult to prise him away.
Early days obviously, and a lot can happen over the next three months with forty-two points still up for grabs. Finishing on a high will be strong ammunition for Craig Gardner and Lee Bowyer should they want their choice of loanees to become permanent. Logic suggests Chong and Mengi will return to their clubs, leaving Hernandez and Taylor the prime targets.
Whatever is decided will likely be judged on the results of the remaining games and the thinking over the summer months, when no doubt there will be a clear-out of players. Possibly the biggest in many seasons.
Lastly, looking at the Championship table as it stands Preston, Coventry and Luton stand out as achievers trying to break into the top six. That should give hope to us all. We keep it simple, get a regular side with players who stick together and are not easily bullied by the opposition. The other clubs mentioned will no doubt continue this thread, as I'm sure will Lee Bowyer once the injuries have cleared up.
Mitchell Bray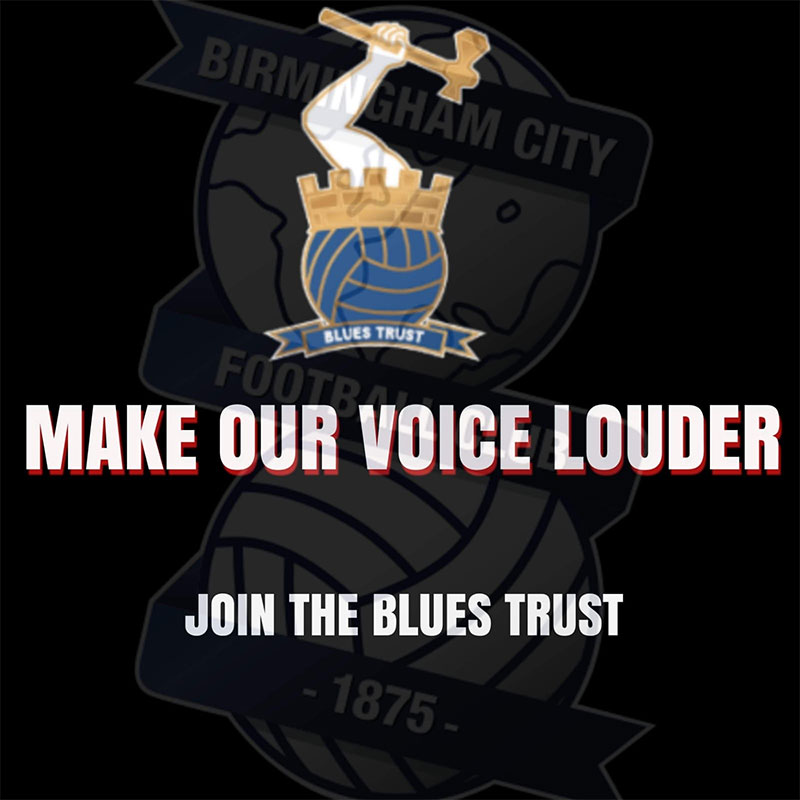 Want to be a full member with voting rights?
We have options for 1 and 2 years at £5 per year.  There is also a 5 year membership for £20 so you get 5 years for the price of 4.  See information and options here.
By making comments:
All we ask is that it relates to the Club that we all love. It can inform, question, challenge, criticise even….but it should not be written to threaten and/or cause personal offence.
By making comments on the above article, you agree to Blues Trust retaining your email address should we need to make contact with you for admin purposes.   Let us know at admin@bluestrust.org if you do not wish us to do this.  We will not give out your email address to any 3rd party sources.
The Trust reserves the right to moderate any comments made (in consultation with the writer) or to deny publication if comments are considered to be inconsistent with the requirements identified above.