Fan Led Review And Queen's Speech
The Prince of Wales delivered the Queen's Speech to Parliament yesterday, where the Government laid out its legislative programme for the next 12 months.
The good news is that there was a commitment in the speech to start the process of reforming football, with the publication of proposals to establish an independent regulator of English football. These proposals can then be commented on before the final legislation is put forward.
However, there was not a commitment to legislate on this and the other recommendations from the Fan Led Review in the next parliamentary year. It was not amongst the 38 bills included in the speech. So, it looks as if any legislation regarding the recommendations in the Review will not get on to the statute books until the second half of 2023 at the earliest.
The Trust believes that the commitment in the Queen's Speech is still a positive sign of progress on the Fan Led Review however, although it is not ideal that legislation is unlikely to be made in the next 12 months.
The next step will be for the publication of the White Paper setting out the proposals. Speaking publicly after the speech the Sports Minister, Nigel Huddleston, said it was his aim to have the White Paper completed and laid before Parliament before this summer's recess in July. The Trust will be working closely with the Football Supporters Association to feedback comments on the proposals and to resist any lobbying that will doubtless be employed by some clubs and interested parties to water down the recommendations.
Blues Trust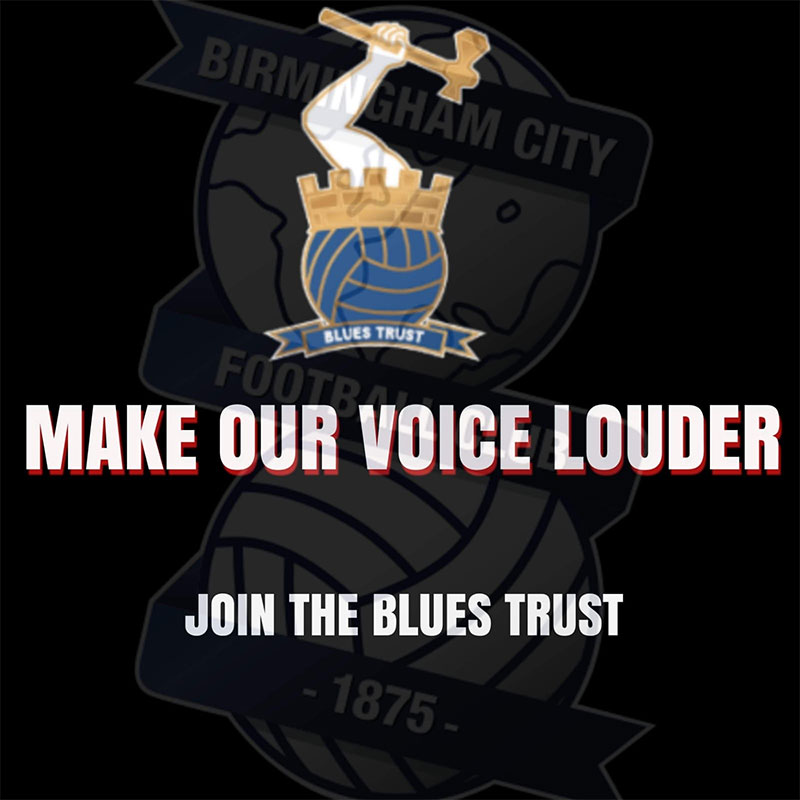 Want to be a full member with voting rights?
We have options for 1 and 2 years at £5 per year.  There is also a 5 year membership for £20 so you get 5 years for the price of 4.  See information and options here.
By making comments:
All we ask is that it relates to the Club that we all love. It can inform, question, challenge, criticise even….but it should not be written to threaten and/or cause personal offence.
By making comments on the above article, you agree to Blues Trust retaining your email address should we need to make contact with you for admin purposes.   Let us know at admin@bluestrust.org if you do not wish us to do this.  We will not give out your email address to any 3rd party sources.
The Trust reserves the right to moderate any comments made (in consultation with the writer) or to deny publication if comments are considered to be inconsistent with the requirements identified above.