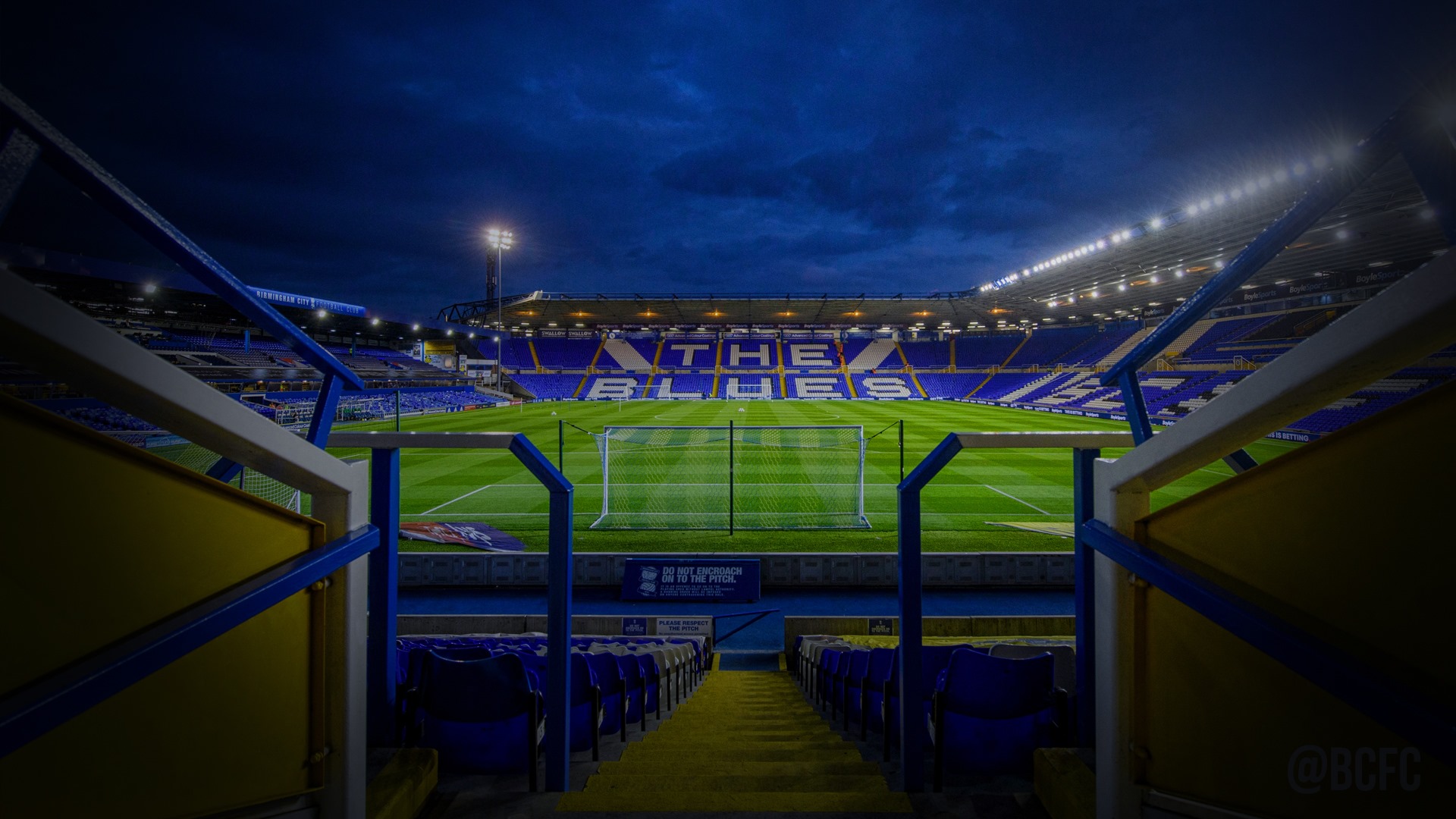 The following article has been written by one of our Trust members.  They are the opinions of that person and not necessarily those of Blues Trust.  Would you like to contribute a discussion point of your own about Birmingham City Football Club?  If so, we would be delighted to hear from you.
After a weekend of national pride and general good feeling, I now hope our beloved football club will follow suit. We now need a determined effort by all concerned at St. Andrew's, and in particular from those in control, to act in a way that shows at the very least a thread of compassion to its loyal supporters. In my view, that is long overdue.
The latest official update from the club, released last Wednesday, was welcomed and informative although it left supporters like me trying to read between the lines. As an example, the ongoing ground issues still appear rather complex with uncertainty continuing around completion time scales, or even whether it is a case of us having to expect the same situation as last season.
Lee Bowyer, takeover issues, wild financial chatter…mostly depressing…and transfers, or lack of them, is now becoming the daily norm. Again, supporters yearn for some good news regarding the Blues and simply want to look forward to a new season without the dark clouds of uncertainty. Reporting in general has been woeful in my view, and very frustrating too with flimsy bits and pieces being used to promote a pathetically fragile future. Unless, of course, wealthy benefactors are secured.
We need to believe in something. My belief is that a takeover or similar is still happening, but perhaps not in the same way as it might with other clubs. We as a football club have never done simple or straightforward, two words not in our dictionary. Hope and endurance, on the other hand, certainly are.
So, for the time being, we continue to cling on not knowing what shape we will be in when the season starts next month. But, of course, everything could change during June and, who knows, even for the better. And if it does, what better time after this last weekend of national togetherness for Blues to be a positive talking point once again?
We simply cannot go on from week to week sinking in gloomy reporting and financial figures that almost suggest our days as a professional football club are numbered. My sincere advice to Dutton, Gardner and everyone else at St. Andrew's is follow on from the positivity of last weekend and perhaps better times will arrive soon. Situations can change very quickly if there is a genuine determination to get things done.
Mitchell Bray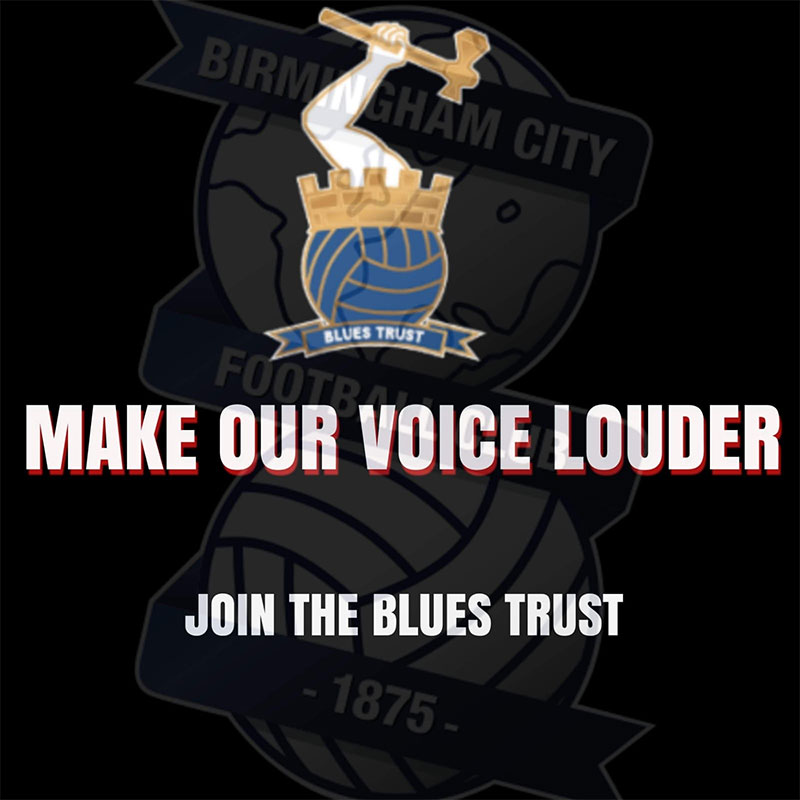 Want to be a full member with voting rights?
We have options for 1 and 2 years at £5 per year.  There is also a 5 year membership for £20 so you get 5 years for the price of 4.  See information and options here.
By making comments:
All we ask is that it relates to the Club that we all love. It can inform, question, challenge, criticise even….but it should not be written to threaten and/or cause personal offence.
By making comments on the above article, you agree to Blues Trust retaining your email address should we need to make contact with you for admin purposes.   Let us know at admin@bluestrust.org if you do not wish us to do this.  We will not give out your email address to any 3rd party sources.
The Trust reserves the right to moderate any comments made (in consultation with the writer) or to deny publication if comments are considered to be inconsistent with the requirements identified above.