The following article has been written by one of our Trust members.  They are the opinions of that person and not necessarily those of Blues Trust.  Would you like to contribute a discussion point of your own about Birmingham City Football Club?  If so, we would be delighted to hear from you.
As that well adopted Blues theme song by the ELO would shout out, 'the sun is really shining in the sky and today is the day we have been waiting for'. Happiness, relief and pure joy is best I can describe this takeover by Paul Richardson and Maxi Lopez.
Admittedly these are early days, and a sense of caution will be needed in the coming weeks and months as all Blues supporters fully realise. But we are level headed enough to accept that, and my goodness we have the patience to fully back our new ray of hope. We have been searching for something that we can all hang our hats on and now it looks like we have found it. New owners with a sensory feel of what we as loyal and battle weary followers want, namely some stability and a development policy we can all understand.
Whatever our individual preferences are in terms of priorities, such as a fully opened St. Andrew's or keeping hold of our younger talented players as examples, we now get to have new belief that the club is heading in the right direction.
As for myself, I wish for our club to be rid of being a joke and a circus act for cheap entertainment and I want us to get back some respect. We used to have that but the last decade has steadily dragged us down with feeble communication with fans and decisions bordering on the ludicrous. However, this is the time to bin all that and rejoice in the fact that things are looking up.
We pledge our support to Paul Richardson, Maxi Lopez and co. There is absolutely no doubt in my mind that they will get it in bucketloads, not only through the turnstiles but also in terms of our patience. We needed a break and it appears we now have it. Good crowds and Mr. Blue Sky belting out proudly on a Saturday afternoon is what it's all about. With a topping of three points of course!
Mitchell Bray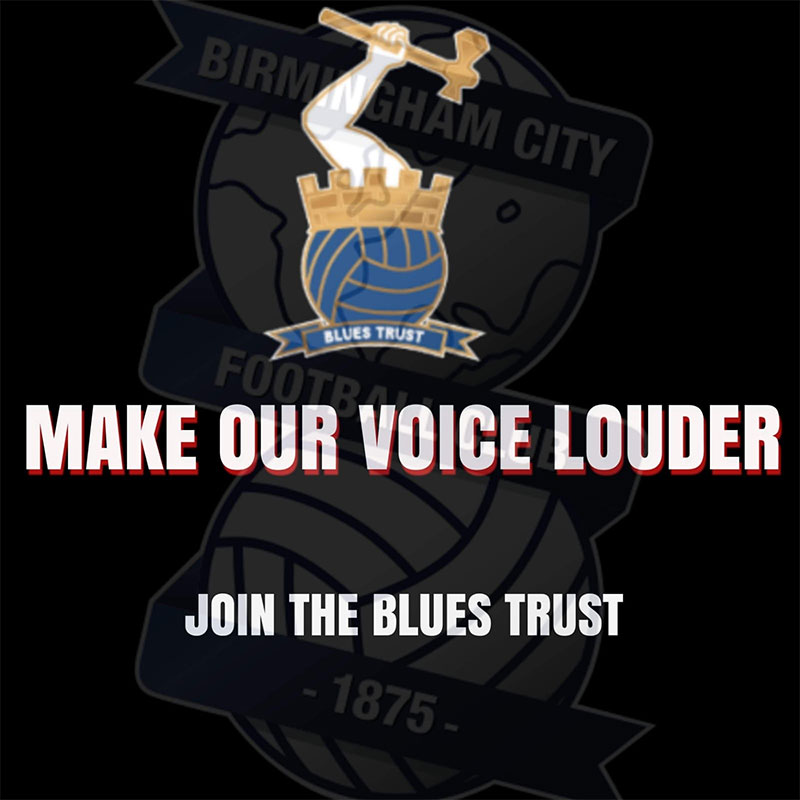 Want to be a full member with voting rights?
We have options for 1 and 2 years at £5 per year.  There is also a 5 year membership for £20 so you get 5 years for the price of 4.  See information and options here.
By making comments:
All we ask is that it relates to the Club that we all love. It can inform, question, challenge, criticise even….but it should not be written to threaten and/or cause personal offence.
By making comments on the above article, you agree to Blues Trust retaining your email address should we need to make contact with you for admin purposes.   Let us know at admin@bluestrust.org if you do not wish us to do this.  We will not give out your email address to any 3rd party sources.
The Trust reserves the right to moderate any comments made (in consultation with the writer) or to deny publication if comments are considered to be inconsistent with the requirements identified above.