BCFC: The Ownership Puzzle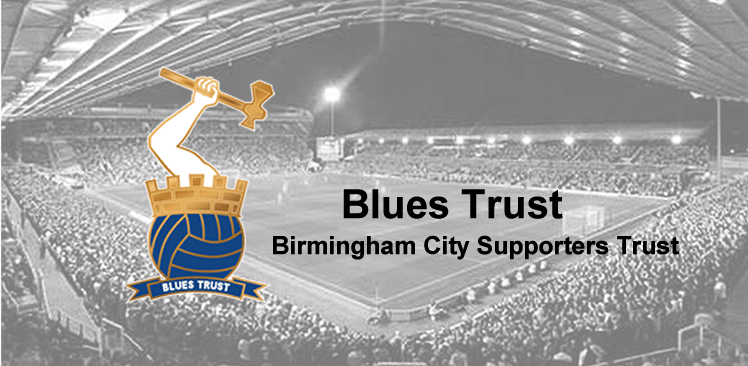 Just before Christmas the Trust published an article summarising some of the key outcomes of the recent Fans Forum held by the club, and which the Trust had attended.  A Trust member made contact following the article to suggest an update on who currently owns the club.  This seemed a very timely request given that the club itself had recently flagged up the possibility of other parties being interested in acquisition following the breakdown of the proposed investment arrangement with Paul Richardson and Maxco.
The Trust has been monitoring the ownership situation at the club for a  considerable time and, together with others, trying to make sense of the complex and convoluted arrangements that exist.
As the Trust currently understands it, the existing ownership of the club is as shown in the following diagram.  The diagram identifies those key individuals involved and their known company links:
In summary, the football club is owned by Birmingham City PLC which is the UK holding company. In turn, the holding company is largely owned by two principle shareholders, namely (i) Birmingham Sports Holdings Limited (BSHL), which owns 75% of Birmingham City PLC and (ii) Oriental Rainbow Investments (ORI) which owns 21.64%.
Birmingham Sports Holdings Limited has a number of shareholders, but there are three which are particularly significant.
Firstly a company called Trillion Trophy Asia which owns 28.12% of BSHL.  This company is controlled by Mr Paul Suen.
Secondly, a company known as Dragon Villa which owns 17.08% of BSHL. According to the Birmingham City website, this company is controlled by Mr Lei Sutong. However, in May 2022 Radio Free Asia alleged that Lei Sutong was not the actual beneficial owner of Dragon Villa.  Rather, he appeared to be "a nominee owner acting on behalf of Mr Wang [Yaohui]", with Radio Free Asia citing a 2020 affidavit in a Singapore Court which made this clear.  This allegation is unproven and is currently the subject of an EFL investigation.
To explain this further, in some jurisdictions the shareholder may not always be the ultimate beneficial owner but, instead, a nominee shareholder holding shares on behalf of another person on a contractual basis. In this case, that other person would be the actual and ultimate beneficial owner of those shares.  This is at the heart of the allegation surrounding Wang Yaohui and Dragon Villa.
Thirdly, a company called Ever Depot which owns 23.53% of BSHL. This company is controlled by Mr Vong Pech.
Vong Pech also controls ORI which, as mentioned previously, owns 21.64% of Birmingham City PLC. ORI also owns 25% of the stadium.  The rest of the stadium is owned by Achiever Global Group Ltd which is controlled by Ms Kang Ming Ming.
It is this whole package – 21.64% of Birmingham City PLC plus 100% of the stadium – which it appears Maxco was trying to buy (with, according to them, a commitment to buy the rest of the club at a later date).
At the BSHL AGM held in Hong Kong last week, the company re-iterated that it was not actively looking to sell the club at present.  So it appears unlikely that there will be any change of ownership of the club in the near future, although it is possible that ORI's stake could be for sale given the recent negotiations with Maxco.
So it can be seen that the ownership arrangements are indeed complex, with the involvement of so many different companies and individuals making clarity difficult.  Of course, it could be said that the situation is not helped either by a reluctance on the part of those involved to be open and accessible to supporters of the club.  And to actively engage on matters of real concern to those who hold the club dear. It is no surprise that people continue to draw their own conclusions as to why this is the case.
The Trust has long bemoaned the extremely poor communication that flows from the club and which, in itself, causes anger, frustration and concern.  Sometimes unnecessarily. The Trust will continue to push long and hard for open and transparent ownership which, at the very least, will understand the importance of engagement with the clubs supporters but which will also endeavour to invest in and build the club in a sustainable fashion.
Blues Trust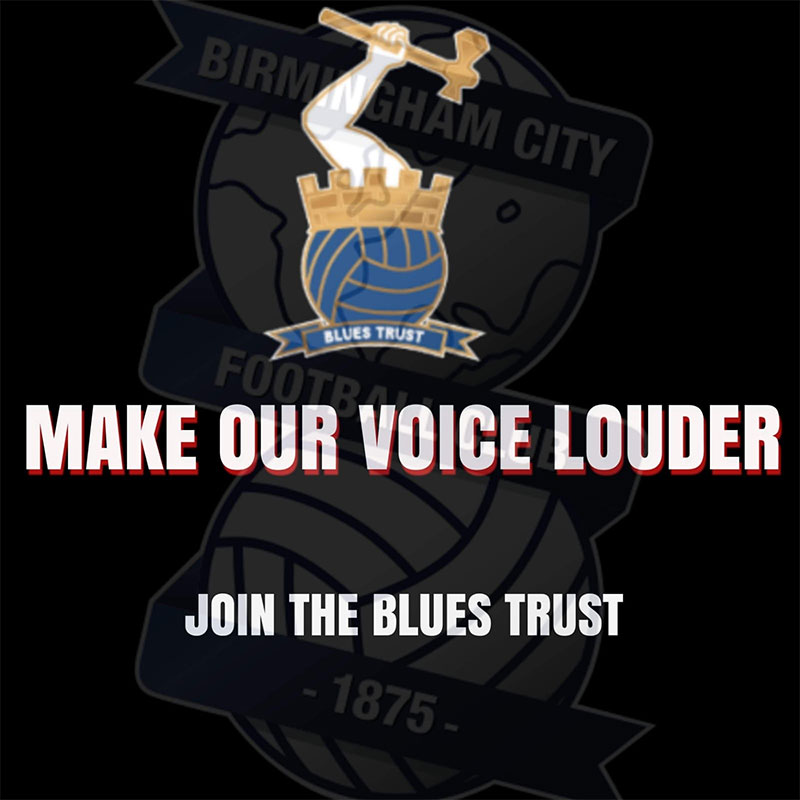 Want to be a full member with voting rights?
We have options for 1 and 2 years at £5 per year.  There is also a 5 year membership for £20 so you get 5 years for the price of 4.  See information and options here.
By making comments:
All we ask is that it relates to the Club that we all love. It can inform, question, challenge, criticise even….but it should not be written to threaten and/or cause personal offence.
By making comments on the above article, you agree to Blues Trust retaining your email address should we need to make contact with you for admin purposes.   Let us know at admin@bluestrust.org if you do not wish us to do this.  We will not give out your email address to any 3rd party sources.
The Trust reserves the right to moderate any comments made (in consultation with the writer) or to deny publication if comments are considered to be inconsistent with the requirements identified above.