The following article has been written by one of our Trust members.  They are the opinions of that person and not necessarily those of Blues Trust.  Would you like to contribute a discussion point of your own about Birmingham City Football Club?  If so, we would be delighted to hear from you.
Whatever happened last Saturday at Swansea between the 90th and 97th minutes certainly changed the mood of every loyal Blues supporter.  My view obviously, but certain in my mind.  We were due a bit of good fortune and we got it.  With our club, predictably and stability don't exactly go together.  Also, pleasant surprises are very rare for the tired and weary.  But when they do occur then what joy that brings.
Swansea was blissful and now we must hold fast and build upon this change of fortune.  Friday's game against West Bromwich Albion is a chance to stop the miserable run of home defeats of late, and to get at least a point on the board.  We are still not clever at defending, and likewise midfield possession, but surely we can stoutly hold out for a dogged ninety plus minutes?
A solid performance on Friday is my hope.  With commitment, energy and, above all, sensible decision making by not jeopardising the point we start with.  Experienced players like Jutkiewicz and Hogan can carry our forward threat, but young legs will be the key to this encounter, particularly from Hannibal and Chong.  Real energy from these two, making absolute nuisances of themselves, but without the bookings please, is what's needed.
A clean sheet is the target for me with this fixture.  A Swansea miracle might strike twice, and heaven knows how we would cope with such overwhelming joy, especially against our local rivals.  But keeping the warm glow that still lingers from Saturday in South Wales is, I'm sure, what Blues supporters want carried forward after the final whistle.
Mitchell Bray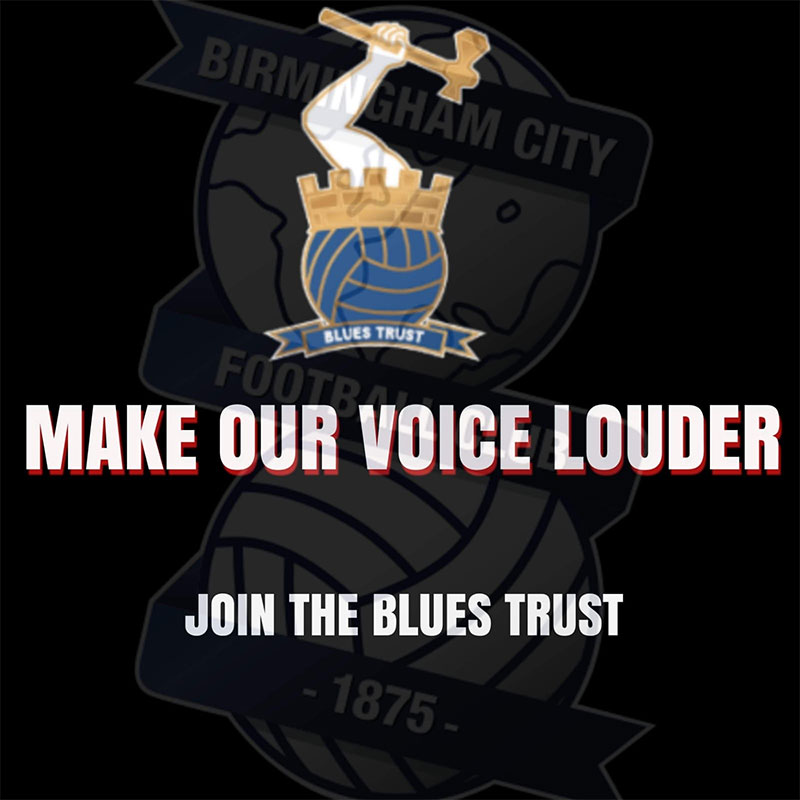 Want to be a full member with voting rights?
We have options for 1 and 2 years at £5 per year.  There is also a 5 year membership for £20 so you get 5 years for the price of 4.  See information and options here.
By making comments:
All we ask is that it relates to the Club that we all love. It can inform, question, challenge, criticise even….but it should not be written to threaten and/or cause personal offence.
By making comments on the above article, you agree to Blues Trust retaining your email address should we need to make contact with you for admin purposes.   Let us know at admin@bluestrust.org if you do not wish us to do this.  We will not give out your email address to any 3rd party sources.
The Trust reserves the right to moderate any comments made (in consultation with the writer) or to deny publication if comments are considered to be inconsistent with the requirements identified above.