Resilience And Creativity
The following article has been written by one of our Trust members.  They are the opinions of that person and not necessarily those of Blues Trust.  Would you like to contribute a discussion point of your own about Birmingham City Football Club?  If so, we would be delighted to hear from you.
When the final whistle blew last Friday night resulting in a wonderful 2-0 win against West Bromwich Albion, peace and calm triumphed on the pitch. As one supporter said to me afterwards, "I cannot remember Blues controlling a game from minute one for a long time, and what's more feeling relaxed watching them". Exactly so.
Swansea was a tough ask in itself, but playing local rivals can be even bigger. But John Eustace once again held his nerve. As I write we are in a decent place, with the togetherness and confidence once again evident within the group of players that JE continues to trust. Not easy to remain confident with belief when five straight defeats hit you between the eyes. But these last two games certainly showed character.
In my opinion, what also stands out is the sheer resilience by the group of players, and the manager, in how to deal with setbacks or challenges. That shows a positive mindset. Also, it must be noted that individual creativity has been very much highlighted by these two notable victories. Particularly so with Hannibal Mejbri, with a touch of class scoring from his free kick. Not expected from anyone but himself.
We all love individual flare and creativity at St. Andrew's, but sometimes we have to wait a long time for such a happening. Against Albion we had the Hannibal moment and we now would like more. Perhaps from Chong, Hall or maybe Bacuna. As Einstein once said, "Creativity is contagious. Pass it on". Let us hope so.
Mitchell Bray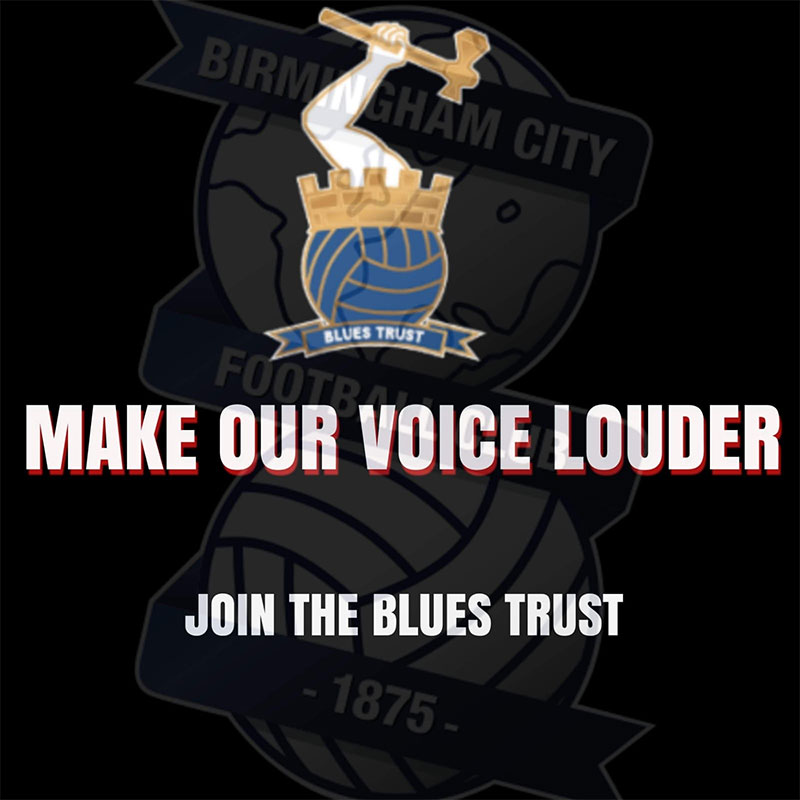 Want to be a full member with voting rights?
We have options for 1 and 2 years at £5 per year.  There is also a 5 year membership for £20 so you get 5 years for the price of 4.  See information and options here.
By making comments:
All we ask is that it relates to the Club that we all love. It can inform, question, challenge, criticise even….but it should not be written to threaten and/or cause personal offence.
By making comments on the above article, you agree to Blues Trust retaining your email address should we need to make contact with you for admin purposes.   Let us know at admin@bluestrust.org if you do not wish us to do this.  We will not give out your email address to any 3rd party sources.
The Trust reserves the right to moderate any comments made (in consultation with the writer) or to deny publication if comments are considered to be inconsistent with the requirements identified above.