The following article has been written by one of our Trust members.  They are the opinions of that person and not necessarily those of Blues Trust.  Would you like to contribute a discussion point of your own about Birmingham City Football Club?  If so, we would be delighted to hear from you.
After last Saturday's huge win against Queens Park Rangers, this current international break enables Blues supporters to take time out.  Reflection, taking stock or simply recharging for the final eight league games starting April is welcomed.  Three points has obviously helped the mood and that is the most important thing of all. 
After a miserable run of results since the start of the New Year, we have recently clawed a couple of victories that position us within three more points of safety.  Enjoy the relative calm whilst we can is my feeling.  Unless, of course, something unexpected emerges from around the corner and bites us on the backside.  Which wouldn't be a surprise. Such is life being a Birmingham City supporter.
Taking time out will hopefully prove beneficial, with zero thoughts on the "bigger picture" as Blues followers are so often reminded, with dramas never far away.  The return to action on Saturday 1 April against Blackburn Rovers should now be welcomed.  And without dread but, rather, hope for an enjoyable eight game finale.  Such was the significance of that vital victory at Loftus Road. 
With regards to my own personal reflections during this break, uppermost is just how have we managed to avoid the dreaded League One trapdoor for so many seasons? Most recent managers have literally had pennies to spend on players but, somehow, they have consistently managed to pull rabbits out of the proverbial hat.  Particularly the likes of Rowett, Monk, Bowyer and now John Eustace. It is also worth reflecting on a particular "favourite" of mine, Lee Clark.  Again he had nothing to spend but managed the impossible against all the odds, albeit with a golden belated favour from Paul Caddis. 
Lee was never given much credit as a manager at Blues.  But he kept us up and, sadly, that has been the only target for most of our incoming saviours ever since.  We will all have our own particular thoughts on seasons past and just how we have survived I'm sure.  But I bet those who couldn't be at Bolton for that "Caddis moment" will tell you exactly where they were at the very second the goal was scored, above any of the other last day escapes. 
Interesting to know your thoughts. 
Enjoy the break.
Mitchell Bray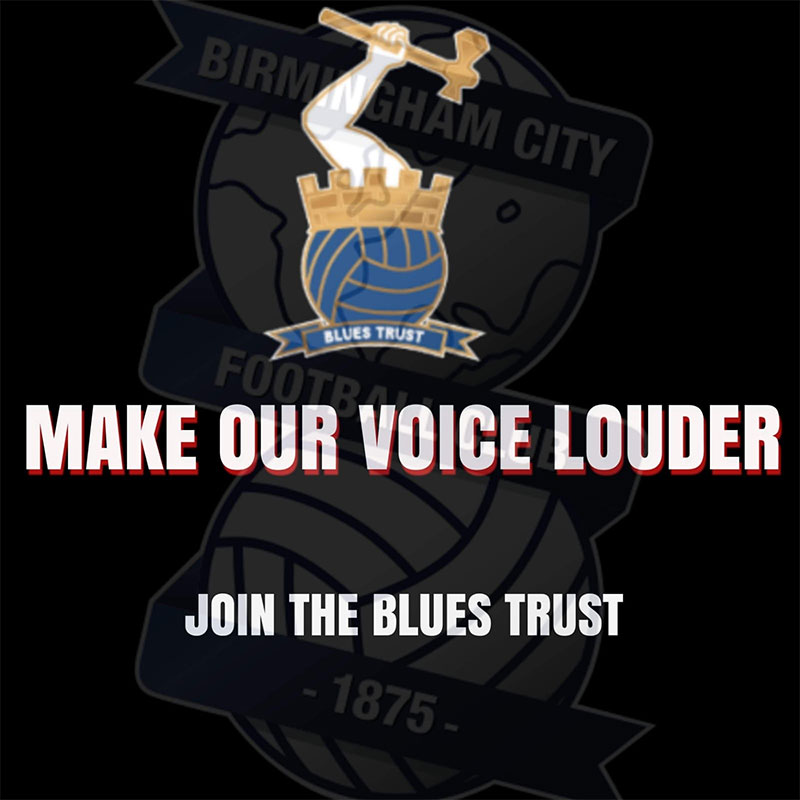 Want to be a full member with voting rights?
We have options for 1 and 2 years at £5 per year.  There is also a 5 year membership for £20 so you get 5 years for the price of 4.  See information and options here.
By making comments:
All we ask is that it relates to the Club that we all love. It can inform, question, challenge, criticise even….but it should not be written to threaten and/or cause personal offence.
By making comments on the above article, you agree to Blues Trust retaining your email address should we need to make contact with you for admin purposes.   Let us know at admin@bluestrust.org if you do not wish us to do this.  We will not give out your email address to any 3rd party sources.
The Trust reserves the right to moderate any comments made (in consultation with the writer) or to deny publication if comments are considered to be inconsistent with the requirements identified above.