The following article has been written by one of our Trust members.  They are the opinions of that person and not necessarily those of Blues Trust.  Would you like to contribute a discussion point of your own about Birmingham City Football Club?  If so, we would be delighted to hear from you.
Walking along the high street of Henley-in-Arden during these summer months with an ice cream in hand isn't bad at all. Strolling on a few hundred yards towards Stratford and looking right at the current Blues training ground, things get even better. New players arriving on proper, permanent contracts and recent loanees making similar signings. Surely this is our new beginning?
There is a confidence and an air of relief that I feel strangely tops the actual goal for a Premier League spot. Under Tom Wagner and his team that ultimate success may happen in time of course and, no doubt, will be welcomed by everyone. But in my view these summer months of massively moving forward is a "promotion" in itself, in terms of knowing we actually have our football club back and are proud to say it.
Patience and planning will no doubt be the strategy under TW, with supporters being asked for our understanding. Which of course he will get. However, with a new regime in place I do not expect the playing and coaching staff to be in a cosy place. I simply cannot imagine that Mr Wagner will be in any mood for complacency or simply happy to tolerate those wanting a walk in the park.
The days of Championship survival targets are, I desperately hope, now history. What happens from this day forward will be progress, and the continued employment of players by this club will only be for those performing on the pitch.
As of now we appear to be in a good and sunny place. Let's hope the new season brings a little extra delight to replace our summer ice creams. Maybe bubbly next May? Who knows.
Mitchell Bray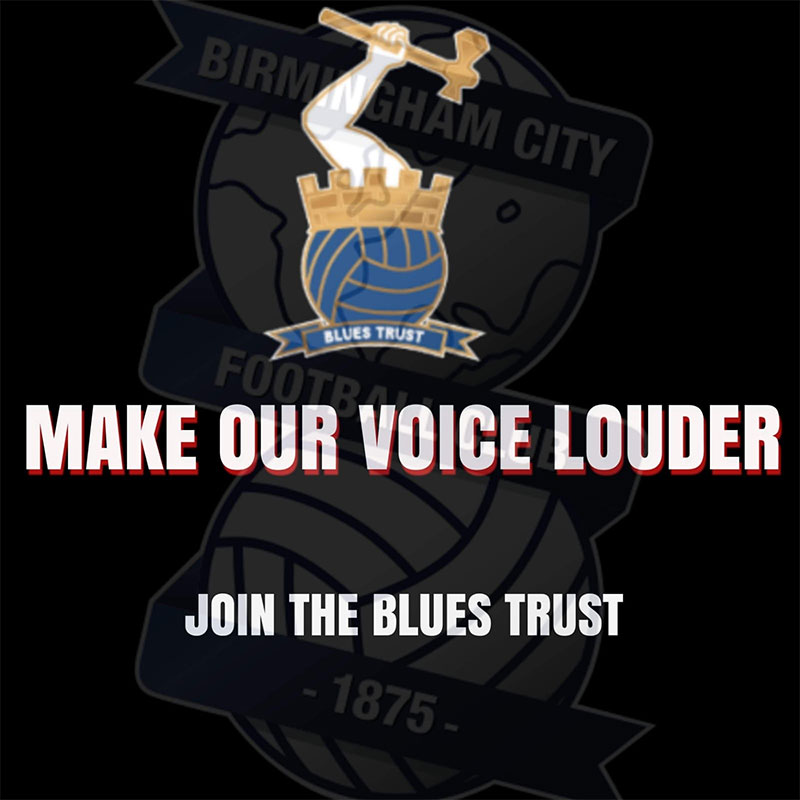 Want to be a full member with voting rights?
We have options for 1 and 2 years at £5 per year.  There is also a 5 year membership for £20 so you get 5 years for the price of 4.  See information and options here.
By making comments:
All we ask is that it relates to the Club that we all love. It can inform, question, challenge, criticise even….but it should not be written to threaten and/or cause personal offence.
By making comments on the above article, you agree to Blues Trust retaining your email address should we need to make contact with you for admin purposes.   Let us know at admin@bluestrust.org if you do not wish us to do this.  We will not give out your email address to any 3rd party sources.
The Trust reserves the right to moderate any comments made (in consultation with the writer) or to deny publication if comments are considered to be inconsistent with the requirements identified above.