The following article has been written by one of our Trust members.  They are the opinions of that person and not necessarily those of Blues Trust.  Would you like to contribute a discussion point of your own about Birmingham City Football Club?  If so, we would be delighted to hear from you.
New owners. Fresh players. Improvements galore underway at St. Andrew's. And, at last, an eagerly awaited new 2023/24 Championship campaign. How many times in recent years have we loyal Blues followers been able to spurt out words like those only days before the first game of the season?  
Swansea City beckons on Saturday and the important stuff gets motoring. This summer has been glorious in terms of wishes come true, as Tom Wagner & co kept their promises and delivered. Better still, and in short order, they have given we the fans our beloved football club back.
Their stated vision is 100% success for Blues, starting sensibly under EFL restrictions and thereafter stepping on the gas New York style. My opinion obviously.
There has been so much to absorb since the arrival of our new guardians, that it is the battered and weary supporters who now need the mindset refresh. It may take a little time of course, and there will no doubt be bumps in the road along the way, but getting used to significantly challenging for a playoff spot in the Championship and aligning with Tom Wagner's aspirations will be so different to that of the past.
We had become immune to the constant gloom surrounding our club. Almost resigned to it. But no more. Swansea and beyond begins, for me, a new landscape with much to look forward to.
As one Bluenose said to me in Kidderminster market recently "everything appears to be moving very fast at the moment, what with new players on long term contracts and new ground talks". He was right. We are moving fast, just as Tom Wagner does things. It is now for us cheering lot to keep up! Happy days.
Mitchell Bray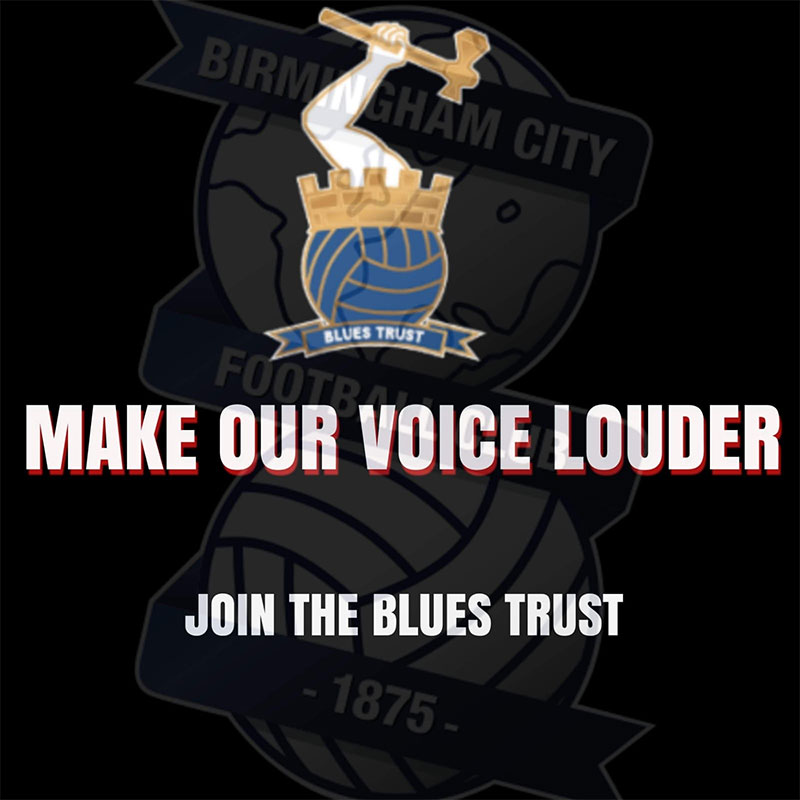 Want to be a full member with voting rights?
We have options for 1 and 2 years at £5 per year.  There is also a 5 year membership for £20 so you get 5 years for the price of 4.  See information and options here.
By making comments:
All we ask is that it relates to the Club that we all love. It can inform, question, challenge, criticise even….but it should not be written to threaten and/or cause personal offence.
By making comments on the above article, you agree to Blues Trust retaining your email address should we need to make contact with you for admin purposes.   Let us know at admin@bluestrust.org if you do not wish us to do this.  We will not give out your email address to any 3rd party sources.
The Trust reserves the right to moderate any comments made (in consultation with the writer) or to deny publication if comments are considered to be inconsistent with the requirements identified above.