The following article has been written by one of our Trust members.  They are the opinions of that person and not necessarily those of Blues Trust.  Would you like to contribute a discussion point of your own about Birmingham City Football Club?  If so, we would be delighted to hear from you.
For those of us Blues followers fortunate to be at St. Andrew's last Saturday, we witnessed what can only be described as the perfect day.  New owners, lots of very visible improvements at the ground, fantastic atmosphere throughout, a fitting and very emotional tribute to Trevor Francis and, of course, a last minute goal to beat Leeds United.  Like me, I'm sure most supporters were left with an overwhelming feeling of joy and fulfilment at simply being part of an historic happening.
Whatever phrases come to mind like rebirth, new beginnings and so on, they will never be sufficient to describe supporters innermost thoughts and feelings as to the emotional rollercoaster of the day.  Tired and weary made way for being gloriously exhausted by the end. It was momentous.
Emotions apart, this season now takes on a serious challenge for raising the bar with players and supporters alike.  Expectations will be high, and monthly improvements on the pitch should be the natural way forward under our new guardians.  At long last, we supporters can now look forward with belief, optimism and excitement.
Two games into this new season, and against decent opposition, has yielded four well earned points which adds to new belief that this current campaign can be so much better than what we have become accustomed to.  John Eustace has, in my opinion, earned the right to be trusted for achieving Championship points.  And, with inspirational backing from Tom Brady, I look forward to seeing someone special emerge.
A winning mentality to match our NFL icon, coupled with financial support from Tom Wagner, should give our beloved club an absolutely genuine opportunity to return to the top flight in the not too distant future.  Last Saturday was the perfect day in every respect. Continuing to progress and keeping the confidence alive will be expected going forward.
We are in a different place now. And, far more importantly, a very happy one.
Mitchell Bray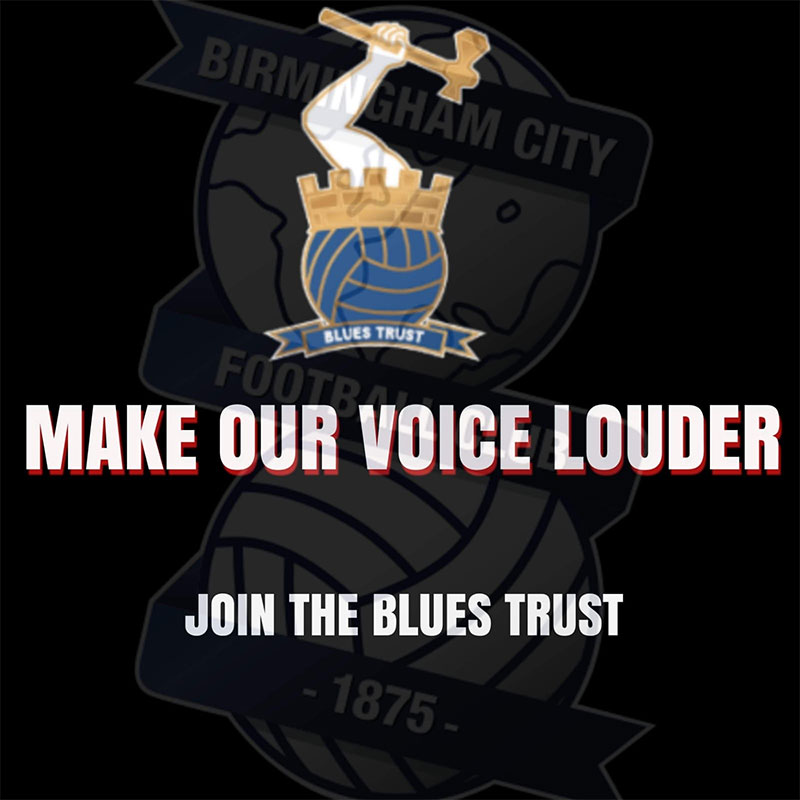 Want to be a full member with voting rights?
We have options for 1 and 2 years at £5 per year.  There is also a 5 year membership for £20 so you get 5 years for the price of 4.  See information and options here.
By making comments:
All we ask is that it relates to the Club that we all love. It can inform, question, challenge, criticise even….but it should not be written to threaten and/or cause personal offence.
By making comments on the above article, you agree to Blues Trust retaining your email address should we need to make contact with you for admin purposes.   Let us know at admin@bluestrust.org if you do not wish us to do this.  We will not give out your email address to any 3rd party sources.
The Trust reserves the right to moderate any comments made (in consultation with the writer) or to deny publication if comments are considered to be inconsistent with the requirements identified above.