The following article has been written by one of our Trust members.  They are the opinions of that person and not necessarily those of Blues Trust.  Would you like to contribute a discussion point of your own about Birmingham City Football Club?  If so, we would be delighted to hear from you.
Ipswich Town are riding high and we at Blues are not. Winning a league game, and under a new manager, has never been more important. Especially after such a wonderful start to the season and our amazing August baptism with new ownership.
For every one who loves and cares for the club, particularly our wonderful supporters and each player putting on the royal blue shirt, it's time to get cracking. We get a win against Ipswich and the dark clouds over St. Andrew's will start to lift, giving hope that we are back on course once again.
Injuries to key players, not least our two first choice full backs, plus the change in tactics introduced by the new manager have halted progress. Something which, of course, we all hope is temporary. Beating Ipswich will go a long way in getting us all back on board, and could certainly reinvigorate the season.
Replicating our start to the season will be a massive boost to our owners as well. That shouldn't be understated, as their input and investment has transformed the entire match day experience. Hiccups like the last three league games, whatever the reasons behind them, shouldn't spoil the party that we have been waiting for for such a long time.
Let's also give support to our new manager. He at least deserves a chance to turn things around, even if his appointment has not been universally welcomed given the circumstances in which it came about. And let's remember that not so many years ago he was the one who got us all cheering aloud wearing the three lions shirt.
Mitchell Bray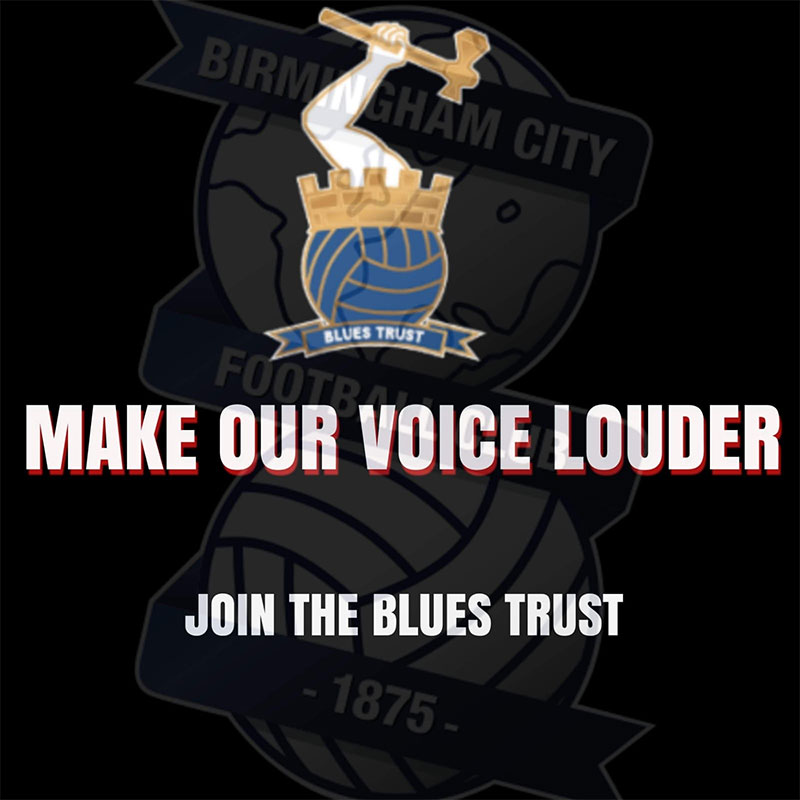 Want to be a full member with voting rights?
We have options for 1 and 2 years at £5 per year.  There is also a 5 year membership for £20 so you get 5 years for the price of 4.  See information and options here.
Have you visited our shop?
To raise funds for Blues Trust, we have for sale :
Blues Trust Pin-badges.
Old Football Programmes that have been donated.
Gift memberships in Blues Trust that you can buy for family or friends.
By making comments:
All we ask is that it relates to the Club that we all love. It can inform, question, challenge, criticise even….but it should not be written to threaten and/or cause personal offence.
By making comments on the above article, you agree to Blues Trust retaining your email address should we need to make contact with you for admin purposes.   Let us know at admin@bluestrust.org if you do not wish us to do this.  We will not give out your email address to any 3rd party sources.
The Trust reserves the right to moderate any comments made (in consultation with the writer) or to deny publication if comments are considered to be inconsistent with the requirements identified above.