Bad Decisions Even Out In The End. Don't Make Me Laugh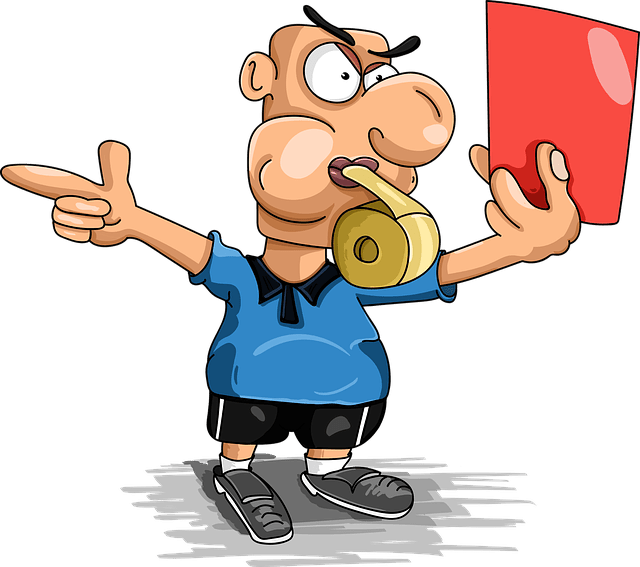 - The thoughts of one of our members. They are the opinions of that person and not necessarily those of Blues Trust. Something to get off your chest?
Do you have an idea for an article? We'd like to hear from you.
The following article is another contribution from one of our members, David Wade. We are grateful for his contribution and join David in offering our thoughts and condolences to all those suffering and grieving because of the corona virus. We also share our thanks to the NHS and key workers for their heroic efforts.
In these worrying times we hope David's article gives you some light relief as we stay at home until we get the chance to meet up again at St Andrews.
At the time of writing I am not sure that the Blues Trust will indulge me again and allow this article to be published, but I do hope so.  Nevertheless, I will point out that the comments made and conclusions reached are purely my own. What I would say is that if you are suffering from high blood pressure or currently receiving anger management therapy, then please do not read on for your own good.
The subject of these notes is the refereeing of Blues in 2019-2020.  This has been so poor that for the first time I think our fans should select the worst howler.  There are very strong contenders for this unwanted distinction.  Eight different refs make up the field.
Just to recap then, although it is a painful business:
1. November 2019 Cardiff v Blues Referee Andrew Madeley (Read more)
Blues are completely outplaying Cardiff who are extremely lucky to be only one goal behind and then referee, Andrew Madeley, decides to intervene.  A bog-standard cross into our box and the jostling that is seen a dozen times in every game.  The TV cameras could see nothing that warranted a spot kick.  It's given, Cardiff drew level and went on to win. Later in the game Madeley then fails to see a stitched-on hand ball by a Cardiff player in their area. Or perhaps because there had already been a lot of controversy, he chose not to see it.
2. January 2020 Middlesbrough v Blues Referee Andrew Woolmer (Read more)
Referee Andy Woolmer had been relegated from the Premier League for this fixture after a very controversial soft penalty when refereeing Brighton v Fulham.
Blues were playing really well with the game at 1-1 and Boro were probably relieved not to be losing.  An attempt by a Boro player to win the ball in their own half had failed.  Woolmer had a good view of the incident and clearly waved play on as he charged past the halfway line.  A quite brilliant goal by Blues ensued although, hold on a minute, Woolmer decided to stop play seconds before Jukey fired the ball home. The referee had responded to shouts from Boro officials.  It is believed they claimed their player had a head injury, but the TV cameras showed what a joke that was. Our goal was disallowed, and their player continued after a few moment's treatment.  In my view the ref was conned by both the Boro player and their bench.
3. February 2020 Blues v Forest Referee Jeremy Simpson (Read more)
Another soft penalty awarded against us that was not endorsed by the TV cameras.  Could have been a game changer but Campy saved it.  Later on in the game an absolutely clear Forest hand ball in their box by Mat Cash that was totally supported by TV.  Not given.  When Ref Jeremy Simpson looked at the incidents on TV later, he could not have been a proud man but there is never an apology is there?
4. February 2020 Blues v Sheffield Wednesday Referee John Brooks (Read more)
Blues led 2-1 and a ball into our box caused a bit of a melee.  Max Colin, uncharacteristically for him, air kicked, missing the ball completely. On the follow through, he may have made the slightest contact above waist height with Wednesday's Keiran Lee.  Lee went down as though he had been hit in the back with an artillery shell.  Ref John Brooks did not give himself a second or two to think about it, penalty and 2-2.  Hold on though, Max Colin was not even behind their player and after air kicking at above waist height could not possibly have taken the players legs from behind, it would have been impossible.  This was diving pure and simple.  On TV Quest did a 30 second job to cover a six goal thriller and never looked at it again.  I did and it was never a penalty.
5. February 2020 Blues v Brentford Referee Stephen Martin (Read more)
Referee Stephen Martin somehow missed one of the clearest hand balls in the box by Ethan Pinnock, the Brentford centre back, that you will ever see. It was a clear and obvious penalty on TV.  No surprise to us Blues fans that it was not awarded.
6. March 2020 Blues v Reading Referee Andy Davies (Read more)
Blues contrived to throw away the game after a bright start.  Referee Andy Davies never gave us a lot.  It was therefore no real surprise when at 1-2, Jude Bellingham was crudely dragged down in the box and the ref chose to ignore the situation.  Seen again on TV, had the penalty been awarded, I don't think Reading would have protested too much.
7. March 2020 QPR v Blues Referee James Linington (Read more)
Towards the end of the game and at 2-2, Scott Hogan was clearly tripped twice from behind but made the mistake of trying to do the decent thing and stay on his feet.  It was a totally clear penalty.  Why referee James Linington never pointed to the spot I will never know.  I felt Blues claims were fully justified by TV footage, yet the London centric Quest programme said there had been too many trips?  Yes, there were too many trips all on our player. It was an absurd remark, a foul' s a foul isn't it.
8. February 2020 Millwall v Blues Referee David Webb (Read more)
After some lovely approach work Kristian Pederson rifled in a lovely finish and that should have been 0-1 to Blues.  However, Referee David Webb believed that Harlee Dean had committed a foul in the build-up.  TV replays failed to confirm any wrongdoing except possibly a foul on Dean himself.  It was a travesty that this goal was chalked off.
I got to thinking If only Peaky Blinders Tommy Shelby could have had all eight men marched down to The Garrison for a chat with his psycho brother Arthur.  In the back room, Arthur places a loaded revolver on the table and speaks in that angry voice of his.  "Next time we see you we want dodgy penalties like all the other teams get.  Opponents fair goals chalked off and red cards if any of our players are breathed on too heavily".  Well you wouldn't want to fall out with Arthur would you?
Conclusions
On a more serious note I cannot recommend reviewing these blunders on the TV.  It's not a nice experience.  It's like watching your own house being burgled on a video link or watching your girlfriend busy snogging another bloke at a party. It doesn't feel right.
Nevertheless, after putting myself through it I have concluded that my own choice for Chief Plonker is Andy Woolmer for his performance at Middlesbrough. If the ref had officiated wearing a pair of welding goggles with half-inch thick lenses, he could hardly have done any worse.  I think Woolmer quickly realised that he had made a really bad mistake and caused a lot of anger.  He was probably annoyed with himself and somehow wanting to deflect some of the blame.  He lost control and lashed out sending off two members of the coaching staff, one from each team.  It would have made very little difference to Blues if the EFL had saved on the expenses and just appointed Jonathan Woodgate to referee the game.
What's To Be Done
I understand that the EFL have acknowledged that we have been the victim of some injustice. Their platitudes are no good to us.  Why is this state of affairs constantly happening?  As I understand it, they sent a representative to our club towards the end of February.  They need to go back to the drawing board, because since then things are no better. The current situation is affecting results and could cause the coaching team to lose their jobs.  That would be so wrong.
I am sure that there is some unconscious prejudice against certain clubs and certain places.  The City of Birmingham still has a terrible image problem.
Are Blues missing a trick in the way they greet and look after referees at St Andrews?  The history of a club and how it feels to be connected to it is a powerful thing. Referees have big egos and I am sure that massaging those egos is something other clubs do rather well.  There is nothing wrong with trying to change some perceptions, make an impression or a better connection.  I truly believe that it can make a big difference on the pitch.  It is human nature that being treated like a VIP is well received and it can help to change a mindset. If I was running the club, I would get a psychologist involved and possibly make some changes in that respect.
What is a club allowed to do within the rules?  I don't know, but what I do know is that something is wrong somewhere along the line and it is costing us big time.
Some Things Are More Important Than Football
I would like to endorse the message to fans from Blues Trust, to those who have suffered in any way due to this terrible virus.  Being an old Curmudgeon, I am hiding away for a bit.  I would like to say thank you to anyone reading this who does a public service job.  You are all showing so much courage.  Well done.
KRO
David Wade