Afghan Women's Development Team
The Football Supporters Association, to which Blues Trust is affiliated, has launched an appeal on behalf of the Afghan Women's Development football team. Details of the appeal are shown below.
The appeal is a reminder that although the events in Afghanistan no longer dominate the media as they did just a few short months ago, the situation for many people caught up in those events…and particularly women and girls involved in sport…remains perilous.
Appeal by FSA
We have been working closely with what will become a steering committee of stakeholders across football to support the safe arrival of the Afghan Women's Development football team in the UK. The team have now arrived here and are in need of multiple layers of support – from basic essentials to more specialised support (given the traumatic ordeal they and their families have been through, and other family members are still going through back in their country).
One way the FSA has committed to helping initially is through the sharing of information on what the players and their families need. There are two pressing things as it stands:
Warm clothing and shoes
Funds to assist with living expenses – including food and medical needs
Therefore, we are asking our networks to support donations to the just giving page and/or to the clothing bank that has been set up. Details of how to donate are below and please do share with your members too.
Funds
If you would like to donate funds, please do so via this page:Afghan Girls' Journey to Freedom: the Next Chapter – JustGiving
Clothing
If you can/would like to donate warm clothing and shoes, please donate to:
Play for Change
Elland Road
Beeston, Leeds
LS11 0ES
*Please note they need women's/men's/boys/girls clothing in a range of sizes and ages.
For clothing the group needs any/all the following:
Children sizes 4-11 years:

Coats/Jackets
Clothing (sports, casual day etc)
New underwear & socks
Shoes
Hats & Gloves
Toys, Games, Colouring Book & Colours

Adults and Teenage Men

Coats/Jackets
Clothing (jeans, sports, casual, formal)
Vests
New underwear & socks
Shoes sized 40-43
Hats & Gloves

Adult and Teenage Woman

Long coats/jackets
Long sleeved tops/dresses
Leggings & loose trousers
New underwear & socks
Hats & Gloves
Headscarves
Shoes sized 35-39

Other

Toothbrushes and toothpaste
Body lotion and shower gel
Shampoo and conditioner
Hairbrushes
Make up
Razors
Medicine
First aid kits
Many Thanks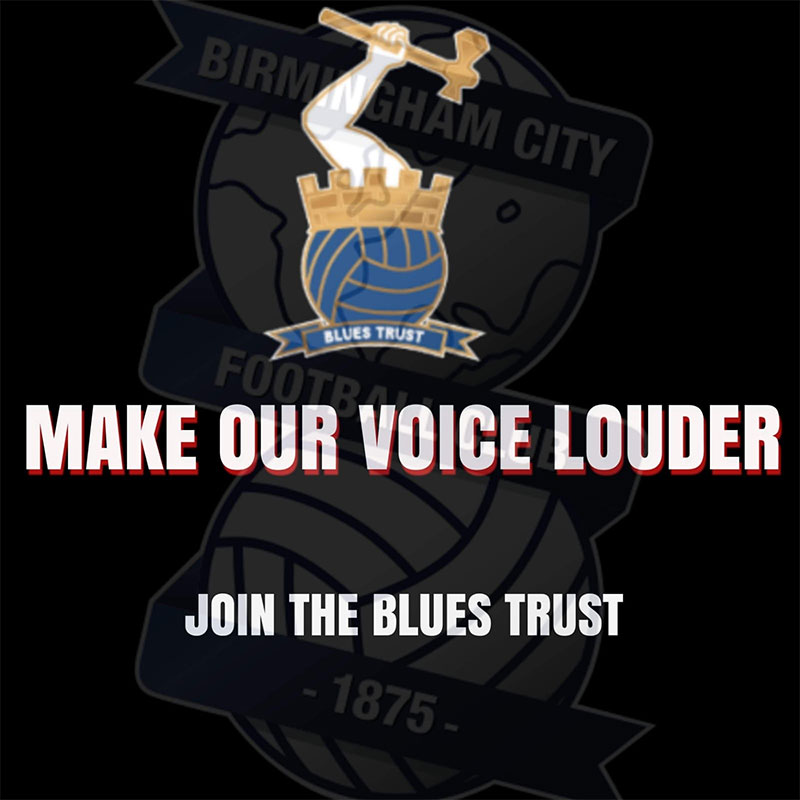 Want to be a full member with voting rights?
We have options for 1 and 2 years at £5 per year.  There is also a 5 year membership for £20 so you get 5 years for the price of 4.  See information and options here.
Have you visited our shop?
To raise funds for Blues Trust, we have for sale :
Blues Trust Pin-badges.
Old Football Programmes that have been donated.
Gift memberships in Blues Trust that you can buy for family or friends.
By making comments on the above article, you agree to Blues Trust retaining your email address should we need to make contact with you for admin purposes.   Let us know at admin@bluestrust.org if you do not wish us to do this.  We will not give out your email address to any 3rd party sources.