FSA: Super League Suffers Big Legal Setback
One of the European Court of Justice's most senior legal advisors has delivered yet another blow to the European Super League by ruling that UEFA does have the right to sanction clubs if they try to form a breakaway competition.
Click on the box below to view the latest Newsletter from the FSA.  You may need to scroll down within the newsletter frame to see the full content.  Or you can view it in your browser at this link.
Blues Trust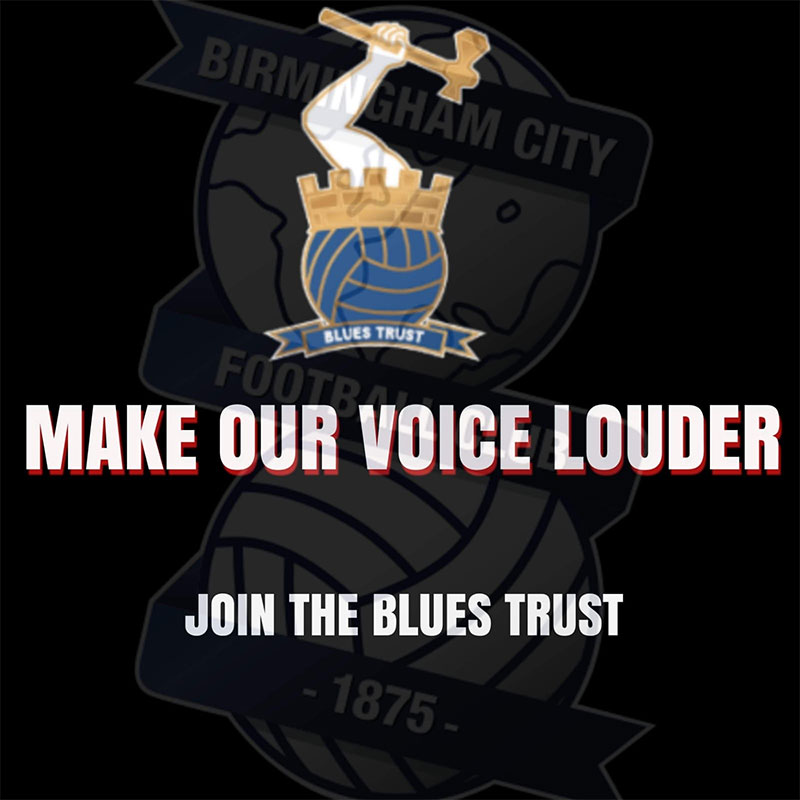 Want to be a full member with voting rights?
We have options for 1 and 2 years at £5 per year.  There is also a 5 year membership for £20 so you get 5 years for the price of 4.  See information and options here.
By making comments:
All we ask is that it relates to the Club that we all love. It can inform, question, challenge, criticise even….but it should not be written to threaten and/or cause personal offence.
By making comments on the above article, you agree to Blues Trust retaining your email address should we need to make contact with you for admin purposes.   Let us know at admin@bluestrust.org if you do not wish us to do this.  We will not give out your email address to any 3rd party sources.
The Trust reserves the right to moderate any comments made (in consultation with the writer) or to deny publication if comments are considered to be inconsistent with the requirements identified above.