BCFC: Supporter Groups Forum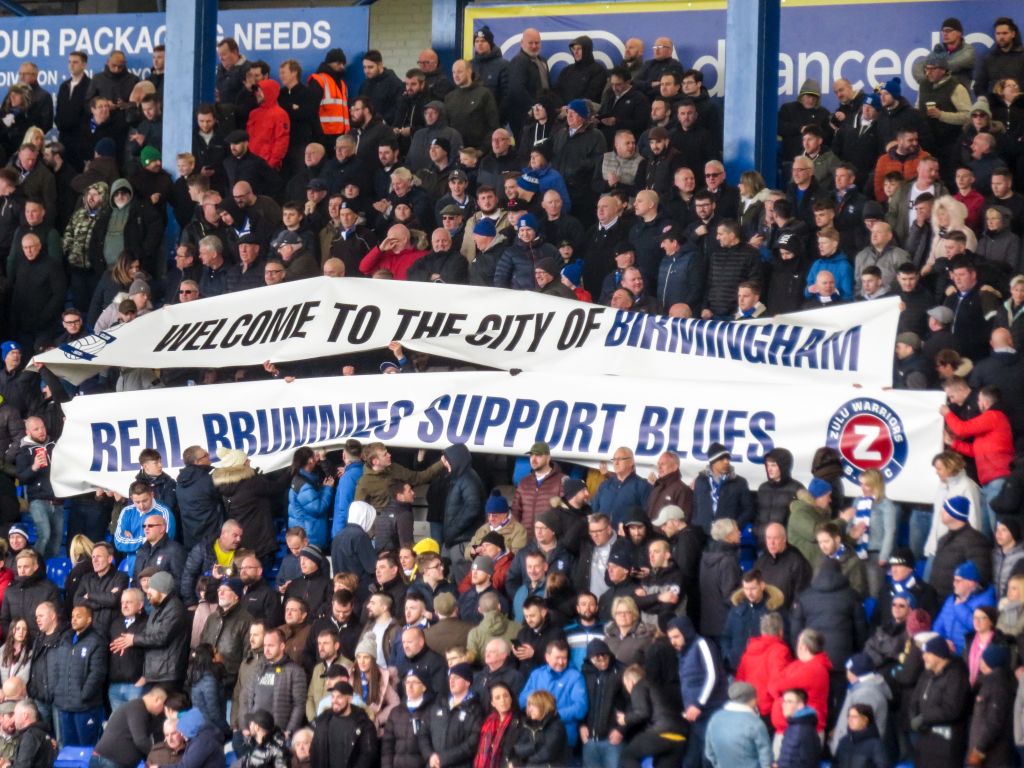 Blues Trust is hosting a zoom conference meeting with representatives from other BCFC supporter groups. The meeting is part of the Trust's ongoing engagement and fan unity programme.
It has been called to discuss the current ownership situation at St. Andrew's and with a view to strengthening the voices of Blues supporters.  Groups will be in attendance to discuss current issues, identify common concerns and, as appropriate, review future planning to see where potential collaboration might be possible to address those concerns.
The meeting is happening because the club consistently fails to engage with its supporters in any meaningful way. It is expected that further similar meetings will be held going forward.
Notes from the meeting will be recorded and shared with both members and non-members in due course.
The conference is taking place tomorrow on Thursday 19 January at 7.30pm. If you represent a recognised supporter group and would like to attend, it is not too late to do so. Please contact paulkelsall@bluestrust.org or telephone 07984046704 and he will arrange for a zoom link to be sent. Paul can also be contacted for further information about the event.
Blues Trust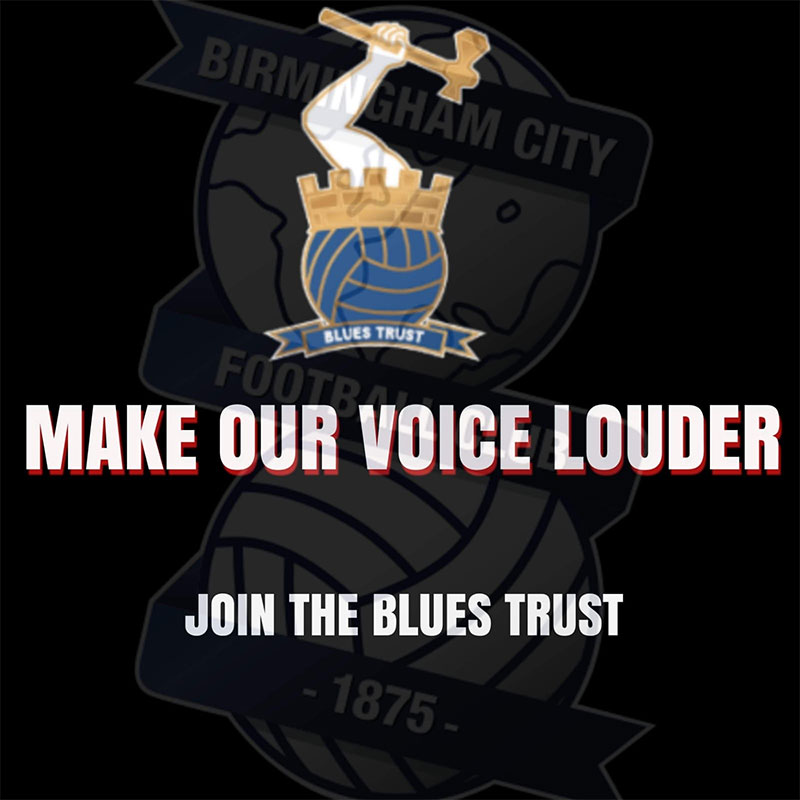 Want to be a full member with voting rights?
We have options for 1 and 2 years at £5 per year.  There is also a 5 year membership for £20 so you get 5 years for the price of 4.  See information and options here.
By making comments:
All we ask is that it relates to the Club that we all love. It can inform, question, challenge, criticise even….but it should not be written to threaten and/or cause personal offence.
By making comments on the above article, you agree to Blues Trust retaining your email address should we need to make contact with you for admin purposes.   Let us know at admin@bluestrust.org if you do not wish us to do this.  We will not give out your email address to any 3rd party sources.
The Trust reserves the right to moderate any comments made (in consultation with the writer) or to deny publication if comments are considered to be inconsistent with the requirements identified above.