Shabana Mahmood, MP for Birmingham, Ladywood has shared an update on her engagement with the Sports Minister regarding the White Paper "Reforming Club Football Governance". The White Paper was published in February and followed on from the recent Fan Led Review of football.
Blues Trust has pushed hard for the reform of football governance, not least because of ongoing issues with our own club, and will continue to do so. It is encouraging to see a local MP share the concerns that the Trust and countless supporters have for the future well being of Birmingham City FC.
The update from Shabana is below….
This week I've written to the Sports Minister to share my views on the Football White Paper.
Following a meeting with representatives from the Blues Trust, I've relayed their comments on where the proposed legislation could be strengthened.
This includes extending compulsory fan advisory boards, expanding the regulator's powers, and the ability to give trusted third parties the power to step in and run clubs as a last resort.
I look forward to engaging with the government further when it hosts regional roundtables on the proposals.
Rest assured, I am closely monitoring news of a potential takeover, and will continue to amplify the voices of fans in my work.
Shabana Mahmood
Member of Parliament for Birmingham Ladywood
Blues Trust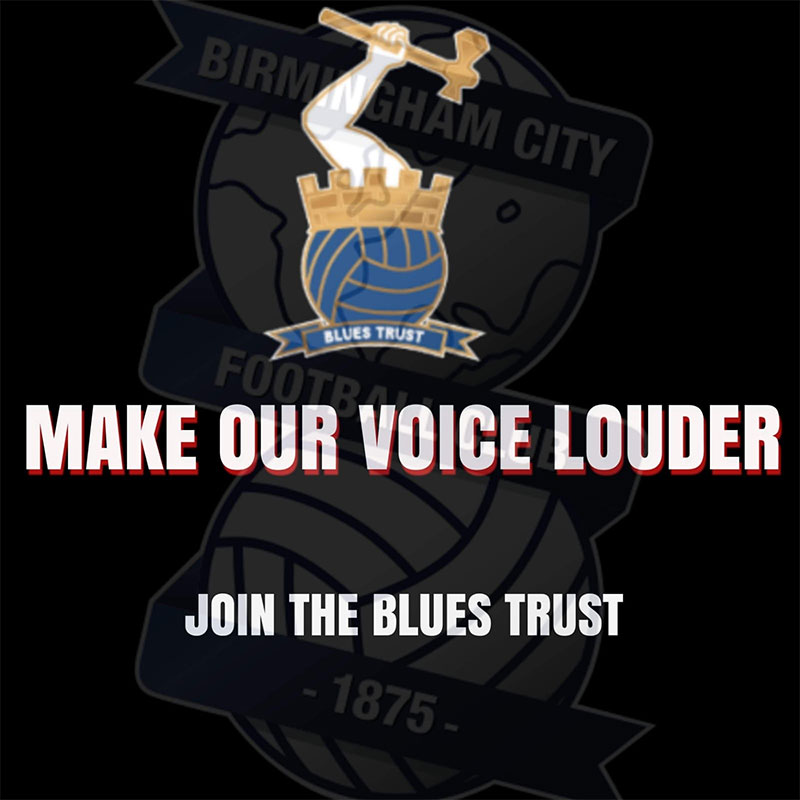 Want to be a full member with voting rights?
We have options for 1 and 2 years at £5 per year.  There is also a 5 year membership for £20 so you get 5 years for the price of 4.  See information and options here.
By making comments:
All we ask is that it relates to the Club that we all love. It can inform, question, challenge, criticise even….but it should not be written to threaten and/or cause personal offence.
By making comments on the above article, you agree to Blues Trust retaining your email address should we need to make contact with you for admin purposes.   Let us know at admin@bluestrust.org if you do not wish us to do this.  We will not give out your email address to any 3rd party sources.
The Trust reserves the right to moderate any comments made (in consultation with the writer) or to deny publication if comments are considered to be inconsistent with the requirements identified above.