They Think It's All Over…..
The following article has been written by one of our Trust members.  Would you like to contribute a discussion point of your own about Birmingham City Football Club?  If so, we would be delighted to hear from you.
Those iconic words 'they think it's all over' can never in a million years ever be directed at Birmingham City, and true supporters will know exactly that. To end this season in a calm, relaxed manner watching other teams battle it out just isn't going to happen. After a rather magical start under Lee Bowyer earning hard valuable points, supporters could be forgiven for dreaming of a stress free April. Far from it. Twists and turns a plenty with results not making much sense – that is my prediction.
Confidence is high in B9 at the moment and why not, with players and supporters looking forward to the next game. How often has that been the case this season? A refreshing turnaround. What therefore is the case for caution at a time when we are in a decent place both results wise and confidence? Easy answer. We are Blues.
Rotherham on Sunday is definitely a game where we want to pick up points, at least one, and on paper we should especially after they play us after a four game sequence in the space of eight days. But nothing I feel can Blues take for granted even against tired and maybe weary opposition such as Rotherham. Survival is within touching distance for Bowyer at the moment and I have no doubt he is the 'messiah' that has been desperately needed, both at St.Andrews and Wast Hills.
When this season finally reveals who stays in the Championship and who doesn't, there will be an air of relief all round. From exasperation, frustration and sheer anger under the previous 'so called back room', we are in a nice bubble now of genuine hope and belief under Bowyer's men. However, twists and turns should be expected over the next five games, including strange results which will alter the Championship table in a flash, making mathematicians of us all.
But above all, we are Blues. And we must never think it is all over……
Mitchell Bray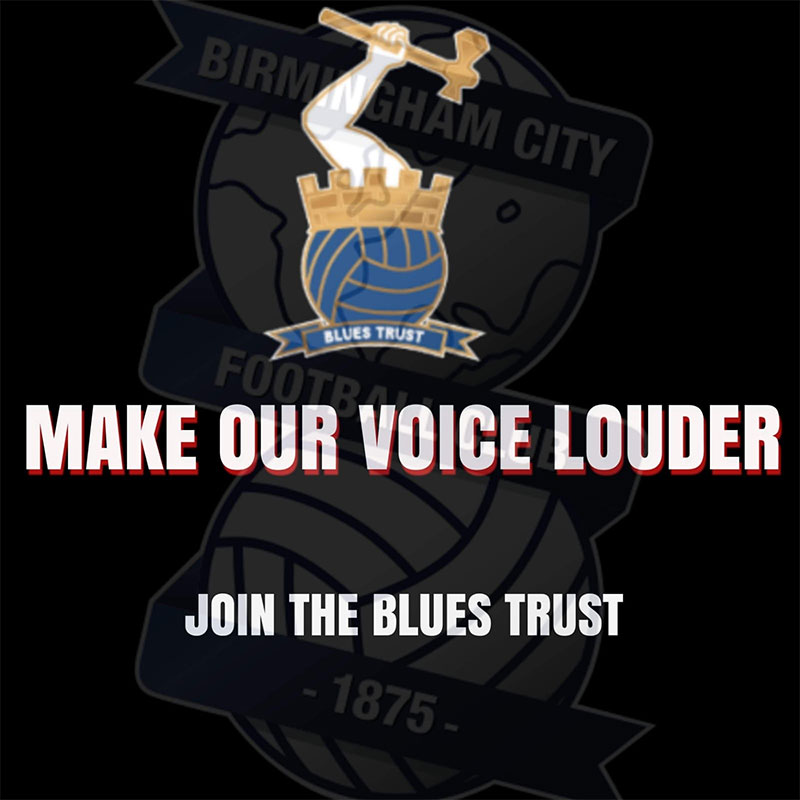 Want to be a full member with voting rights?
We have options for 1 and 2 years at £5 per year.  There is also a 5 year membership for £20 so you get 5 years for the price of 4.  See information and options here.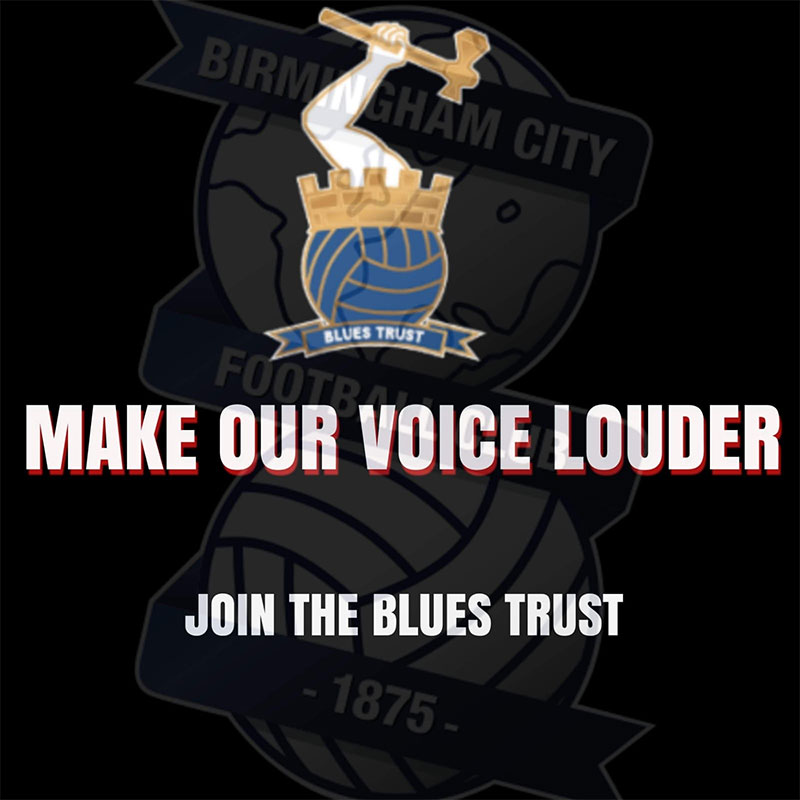 If you can't yet commit to full membership but would like to recieve our newsletters, why not sign-up to become a follower for free?
This category is not a membership and does not carry any voting rights.
By making comments on the above article, you agree to Blues Trust retaining your email address should we need to make contact with you for admin purposes.   Let us know at admin@bluestrust.org if you do not wish us to do this.  We will not give out your email address to any 3rd party sources.