The following article has been written by one of our Trust members.  Would you like to contribute a discussion point of your own about Birmingham City Football Club?  If so, we would be delighted to hear from you.
Hi Blues Trust,
Thank you for your email regarding the petition and open letter to the owners, and for confirming what football fan power can achieve.  Now is the time to go one giant step further.  The fans successful resistance to the proposed Super League needs to be built on.
There's talk of the Government bringing forward legislation with regard to the governance of football, which provides the opportunity for fans to have more say in the day to day running of football clubs. Currently there's support for the German league model which I understand gives fans 50%+1 say in the governance of the clubs that they support.  I understand that fans of other English league clubs support this model of supporter involvement and are making their views heard.
Given that, I as a member of the Blues Trust consider that the Trust, along with other interested parties, should pursue this model of fans involvement in the management of football clubs through a petition and/or any other means.
Brian Salisbury
Read More…..50%+1 Rule From Wikipedia, the free encyclopedia
See also the BT Sport's video below on "Should The English Football League adopt the Bundesliga's 50+1 Rule?"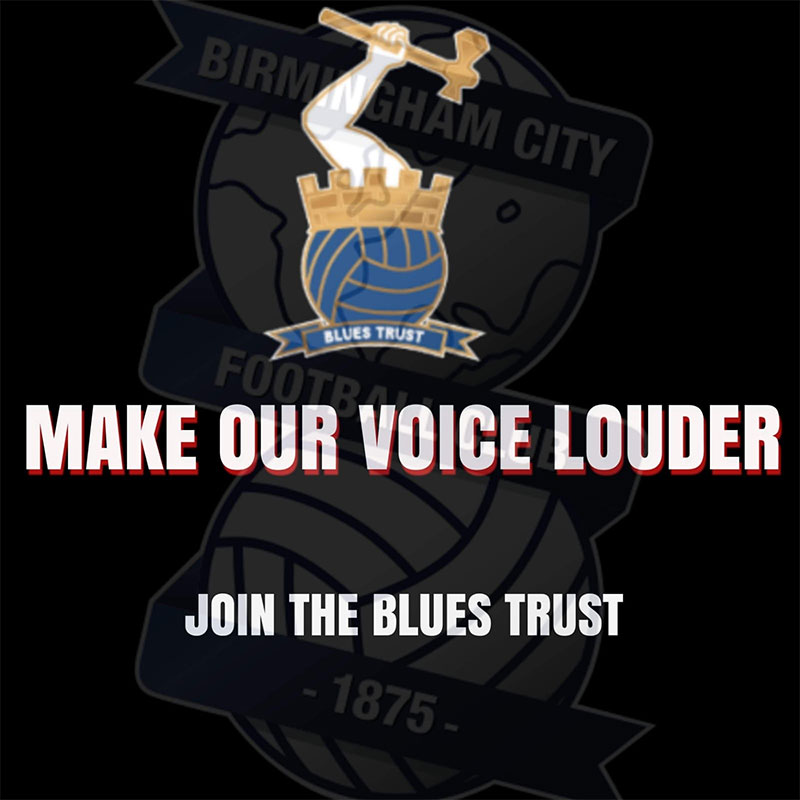 Want to be a full member with voting rights? We have options for 1 and 2 years at £5 per year.  There is also a 5 year membership for £20 so you get 5 years for the price of 4.  See information and options
here.
By making comments on the above article, you agree to Blues Trust retaining your email address should we need to make contact with you for admin purposes.   Let us know at admin@bluestrust.org if you do not wish us to do this.  We will not give out your email address to any 3rd party sources
.