Blues Trust would like to articulate our great relief that Dong Ren has finally resigned as CEO of our club, a sentiment we are sure is shared by most Blues fans.
We are certain that coordinated pressure from the supporters – both groups and individuals – has brought this to bear and like the recent furore over the Super League announcements, demonstrates that fans are still able to exert our influence over the sport for the better.
Blues Trust now wishes to implore the BCFC board to consider their next appointment extremely carefully.
The right candidate should possess the relevant experience in football, and, if not an intimate working knowledge of – and passion for – Birmingham City, then a demonstrated understanding of the game and how it intertwines with local culture and history and people.
There is an opportunity here, with the right appointment, to reset the relationship with the fans, reset the club's strategic course for the future, and support Carla Ward and Lee Bowyer and their teams to strive for the on-field success we all crave.
Keep Right On
Blues Trust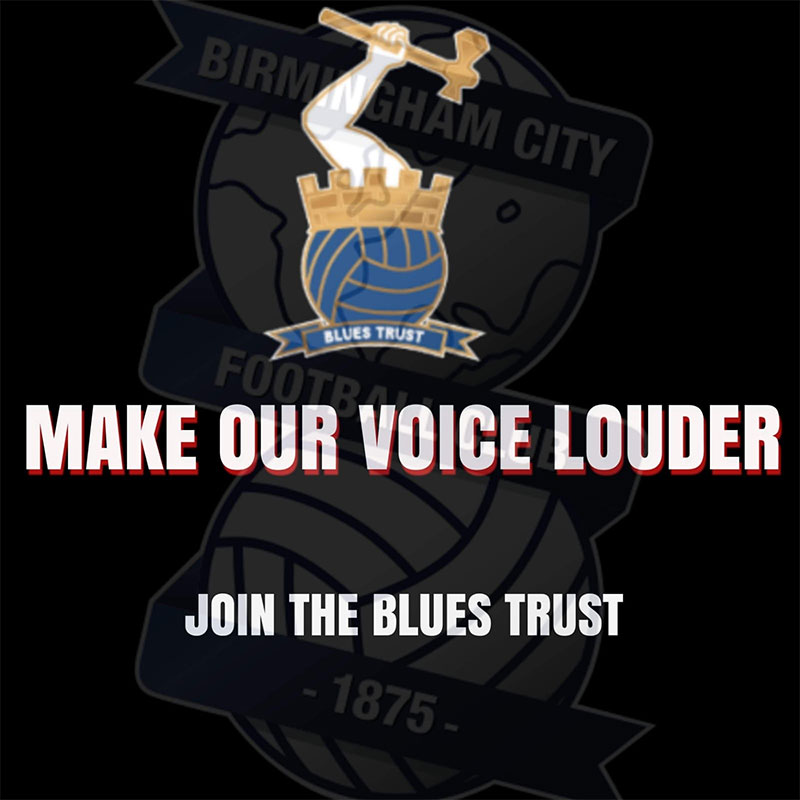 Want to be a full member with voting rights?
We have options for 1 and 2 years at £5 per year.  There is also a 5 year membership for £20 so you get 5 years for the price of 4.  See information and options here.
By making comments on the above article, you agree to Blues Trust retaining your email address should we need to make contact with you for admin purposes.   Let us know at admin@bluestrust.org if you do not wish us to do this.  We will not give out your email address to any 3rd party sources.