The following article has been written by one of our Trust members.  Would you like to contribute a discussion point of your own about Birmingham City Football Club?  If so, we would be delighted to hear from you.
However tired and weary we Blues supporters have become over the years, and in many cases decades, are we feeling a wind of change?  Since Lee Bowyer's arrival and the demise of Mr Ren, and added to those the recent official (and welcome) update by the club, then we might well be. All very optimistic and positive so far, with thoughts of the new season and actually watching the games from our seats cementing our desire for more joy rather than misery.
Last week's retained list of players and those being released created interest at a lower level, with not many surprises.  This perhaps giving a clue as to Bowyer's brief for the new campaign.  Stability and small steps forward many supporters tell me, a season for mid table security and development from players in-house. All very tepid and expectations already watered down it seems.
However, in my view, what is fervently needed this time is a right good go at unsettling this Championship table and players under Bowyer's watch perform to aspiring levels.  Quality is obviously needed, desire likewise, but actual belief is required more than ever.  Look at Barnsley if an example is needed.  B9 support is special and at this moment we are on a mini high with Bowyer and the return to our seats come August….reminiscent of Rowett's era when survival was won and top six was the next target.  We will, of course, never know what might have been after that calamity sacking.
This time around, everyone appears on the same side and hopefully level-headed enough to achieve what we all want.  But let's not talk of stability and progress in small steps, but more of 'this could be our season'.  Just like Barnsley and Brentford have shown.
Mitchell Bray
​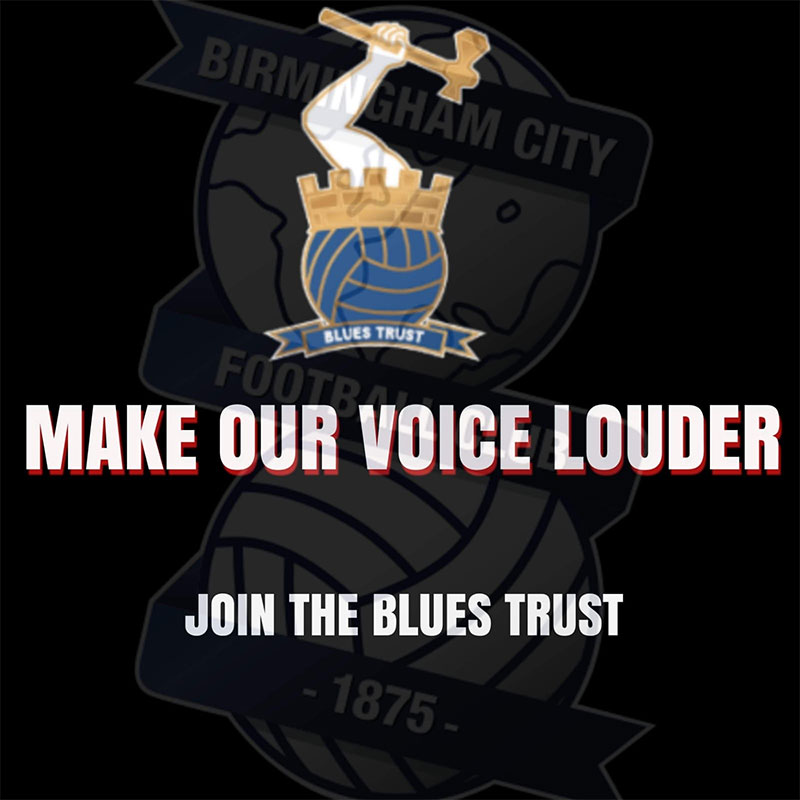 Want to be a full member with voting rights?
We have options for 1 and 2 years at £5 per year.  There is also a 5 year membership for £20 so you get 5 years for the price of 4.  See information and options here.
By making comments on the above article, you agree to Blues Trust retaining your email address should we need to make contact with you for admin purposes.   Let us know at admin@bluestrust.org if you do not wish us to do this.  We will not give out your email address to any 3rd party sources.