The following article has been written by one of our Trust members.  They are the opinions of that person and not necessarily those of Blues Trust.  Would you like to contribute a discussion point of your own about Birmingham City Football Club?  If so, we would be delighted to hear from you.
​With the chase on for Amari Miller and the emerging news that Lee Bowyer has a new re-jigged budget for the 2021/22 season, supporters will no doubt be thinking about survival again. Nothing negative about this but pure reality. How else can we describe it? Finances dictate and we get it totally. What concerns me is the misconception that this could be our year for a real go at a top six spot.
Two weeks ago myself, along with a fair few other supporters, felt that Lee would recruit with decent funds and just add quality to the ranks. What has transpired since is the modest acquisitions of lower league players and the imminent departure of yet another young talent in Amari Miller. All very depressing, as no doubt this player will progress along the lines of Bellingham, Adams, Redmond etc.
When on earth are we going to build around what good stock we have? Yes, we know the score regarding money and we know the reasons why, but expecting the new season to be one of great improvement is now fanciful. What would be totally acceptable and respected would be a frank disclosure by the club that the season ahead would again be a challenge.
Reading between the lines with Bowyer's new budget etc and the Miller suitors, it doesn't feel that good. Whilst the overall feeling with our new Manager at the helm is one of controlled trust, we should nevertheless be aware that the squads ambitions will be no higher than mid table. Until investment is properly injected and the Manager is given what was hoped for, then the Amari Miller situation will be followed by more of the same….other clubs prepared and keen to scoop up anything decent that emerges at Birmingham City.
Mitchell Bray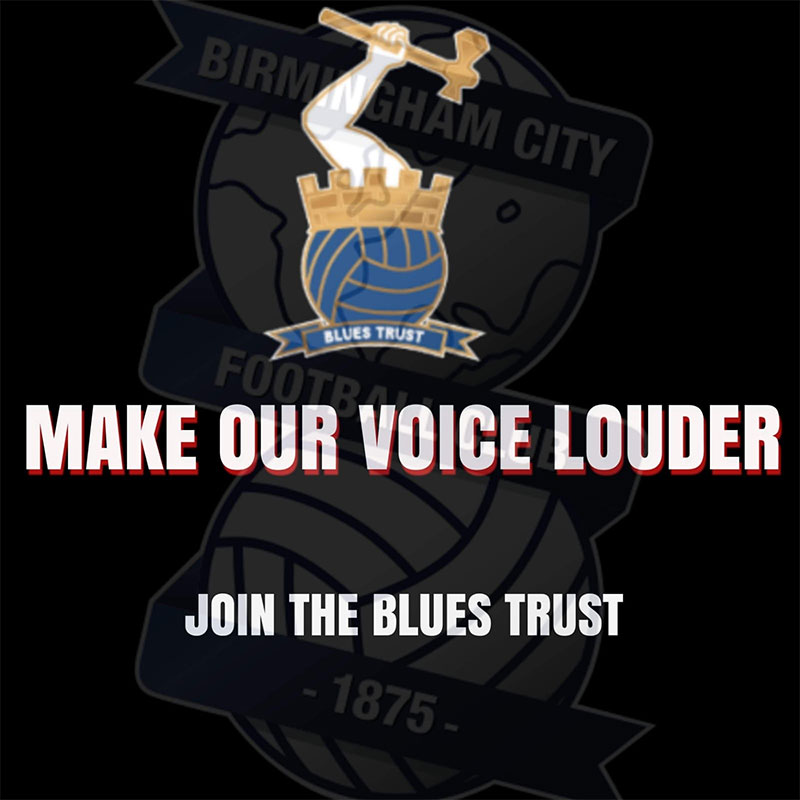 Want to be a full member with voting rights?
We have options for 1 and 2 years at £5 per year.  There is also a 5 year membership for £20 so you get 5 years for the price of 4.  See information and options here.
By making comments on the above article, you agree to Blues Trust retaining your email address should we need to make contact with you for admin purposes.   Let us know at admin@bluestrust.org if you do not wish us to do this.  We will not give out your email address to any 3rd party sources.