Fan-led Review: Report Submission
Blues Trust recently made its submission, in the form of a written report, to the Government's Fan Led Review of Football being conducted by Tracey Crouch MP and her Review Panel.
The report was produced with input from Trust members and other supporters of Birmingham City FC following a detailed consultation exercise.
The report brings together our thoughts into a set of proposals that we consider are required to protect the future of football from greed and to maintain sporting competition and community wellbeing.
Our proposals include calling for independent regulation of the football industry, with powers to verify responsible ownership; the enforcement of financial limits on spending; the redistribution of revenues more fairly; and ensuring the fans voice is influential through board level engagement and/or right to ownership (over time).
Tracey Crouch is expected to produce an interim report later this month with a final report being published in October.
Blues Trust
​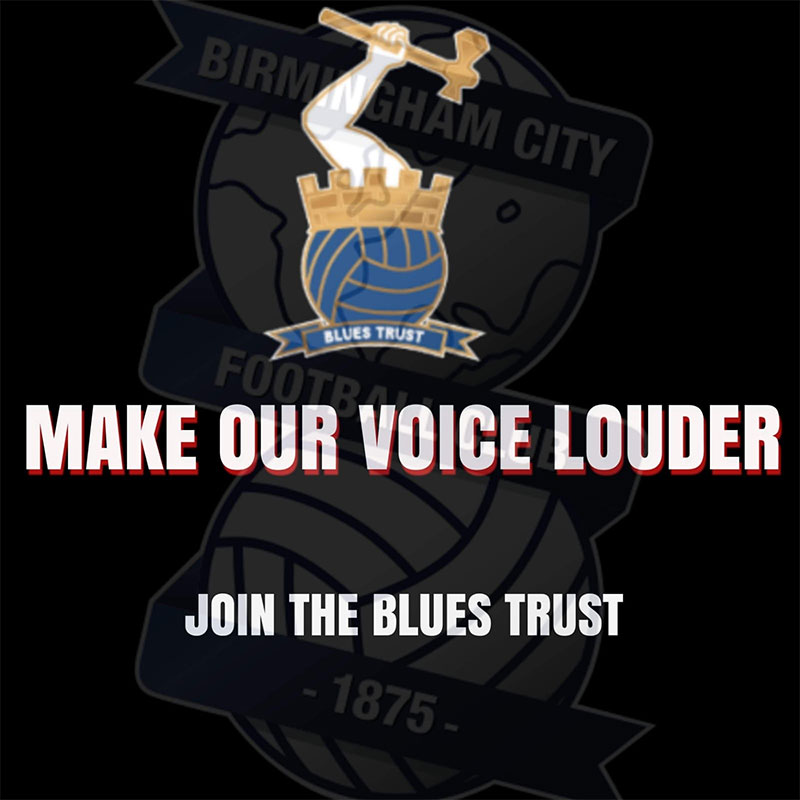 Want to be a full member with voting rights?
We have options for 1 and 2 years at £5 per year.  There is also a 5 year membership for £20 so you get 5 years for the price of 4.  See information and options here.
By making comments on the above article, you agree to Blues Trust retaining your email address should we need to make contact with you for admin purposes.   Let us know at admin@bluestrust.org if you do not wish us to do this.  We will not give out your email address to any 3rd party sources.