The following article has been written by one of our Trust members.  They are the opinions of that person and not necessarily those of Blues Trust.  Would you like to contribute a discussion point of your own about Birmingham City Football Club?  If so, we would be delighted to hear from you.
Twelve months ago, Blues Trust wrote an open letter to the owners of BCFC calling for changes to address the numerous issues the club was facing.  These included developing a sustainable strategy, instilling some stability with long term appointments and strengthening the senior management team.
A lot has happened in the last year, but at last there seem to be a number of positive things happening that bode better for the future.
Firstly, of course, we now have a manager who 'gets' the club and who will hopefully be given time to develop the team.  Lee Bowyer made clear in a recent interview that he sees success this year as a mid-table finish, giving a platform to build a promotion challenging side in the future, and that he had impressed upon everyone the importance of gradual progress.  Ideally, progress towards that goal this season will see the manager rewarded with a contract extension to help build the continuity and stability required.
Secondly, there have been several changes at the top with CEO Xuandong Ren leaving and the appointment of Craig Gardner as Technical Director.  The club is also promoting a new collective leadership style at the top, with the Senior Management team playing a more active role according to Edward Zheng's statement at the weekend.
The appointment of Craig Gardner is an important one.  The formal recognition of the need for a Technical Director brings some much-needed expertise to guide the club on football matters going forward.  Additionally, Gardner seems to have a strong relationship with Lee Bowyer enabling joined up player recruitment.  Already the club has moved to overhaul the player recruitment process and appointed dedicated in-house scouts, as well as starting to develop a plan for how best to exploit the academy's new Category 1 status.  Initial first team recruitment has been steady with Woods, Graham and Aneke joining, suggesting a greater focus on sustainable value-for money recruitment rather than some of the big (and often scattergun) splurges of recent years – but that is no bad thing.
Finally, there has been a marked improvement in communication from the club with regular announcements and updates including an update at the weekend from the Board.  It would, however, be good if it was to start engagement directly with fan groups to enable more of a two-way dialogue with supporters.
Pre-season is often a time of optimism for football fans but there are genuine grounds for thinking that it is, at last, moving in a positive direction.  That is not to say that everything is rosy: it has lost some players that it would have preferred to have kept; the ground is now majority owned by a third party and repairs are not yet completed; and there is still much to do to address some of the damage done in recent years.  However, the recent progress on a number of fronts means that there are plenty of reasons for Blues fans to be cheerful ahead of the upcoming season.
Neil Cottrell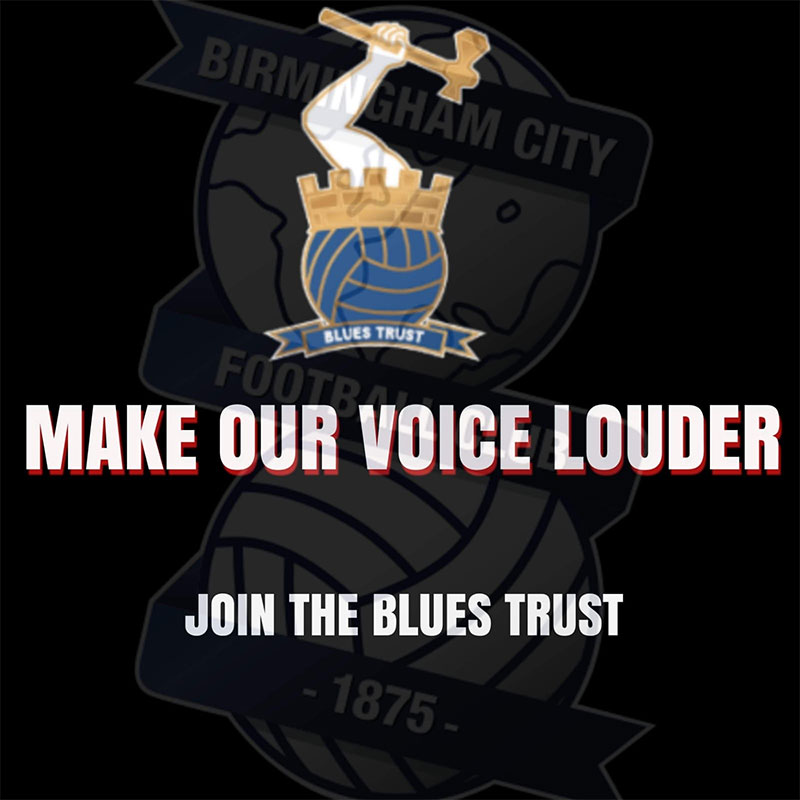 Want to be a full member with voting rights?
We have options for 1 and 2 years at £5 per year.  There is also a 5 year membership for £20 so you get 5 years for the price of 4.  See information and options here.
By making comments on the above article, you agree to Blues Trust retaining your email address should we need to make contact with you for admin purposes.   Let us know at admin@bluestrust.org if you do not wish us to do this.  We will not give out your email address to any 3rd party sources.