Supporters Meeting With Club
Blues Trust was pleased to be represented at the meeting with supporters groups arranged by the club earlier this week. Cliff Horrocks, Chair and Linda Magner, Membership Officer, were amongst those invited to the event which took place at St Andrew's on Tuesday 3 August.
The three hour discussion forum covered a range of issues, from ground repairs to player recruitment to commercial activities. The club was well represented with board director Edward Zheng, technical director Craig Gardner and several heads of departments all in attendance.
The minutes of the meeting were produced the next day and can be viewed here.
The Trust has previously been critical of the club for the scant regard paid to supporter engagement, with the club largely unwilling to share information and discuss issues that mattered to fans. There was certainly very little recognition of the role supporters can play in helping to move the club forward.
Whilst there are still many questions that remain unanswered about matters relating to club affairs, the meeting was welcomed by all present. The Trust certainly regards it as a positive step forward, and another example of the recent step change that appears to have taken place within the club concerning its relationship with supporters, not least regarding the very important matter of communication.
Time alone will tell whether the change is long term, but the Trust remains hopeful that it will be and we look forward to working with the club in any way that we can going forward.
Blues Trust
​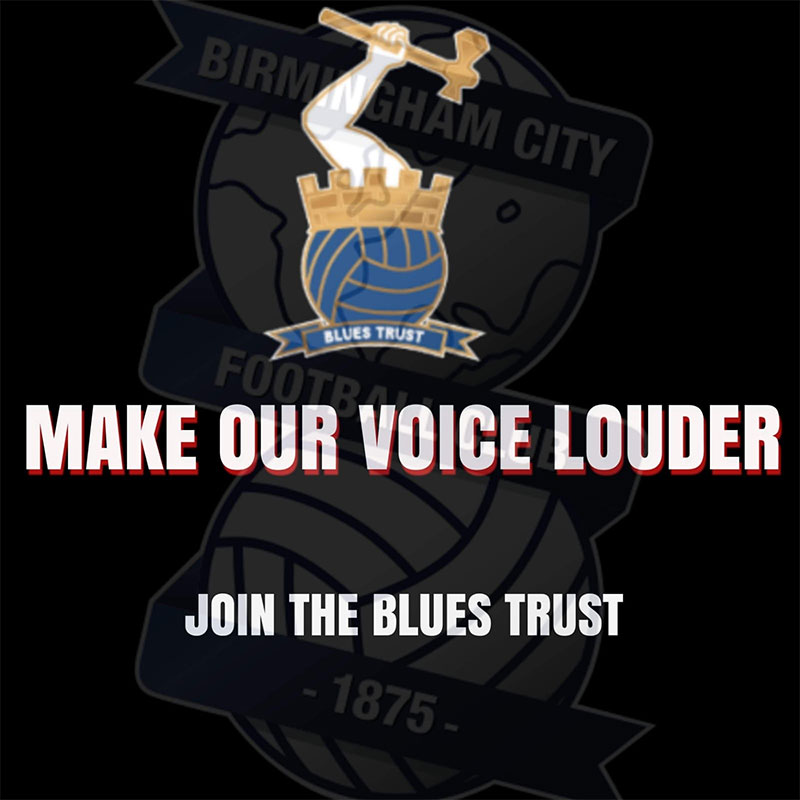 Want to be a full member with voting rights?
We have options for 1 and 2 years at £5 per year.  There is also a 5 year membership for £20 so you get 5 years for the price of 4.  See information and options here.
By making comments on the above article, you agree to Blues Trust retaining your email address should we need to make contact with you for admin purposes.   Let us know at admin@bluestrust.org if you do not wish us to do this.  We will not give out your email address to any 3rd party sources.