,Last month the Trust issued a statement concerning the situation with regards to the stand closures and requesting a full explanation and an apology from the club.
We want to update members on where we are now.
We have continued to press the club requesting greater information on the closures and the refunds. We have received no reply over and above the public statements that we have all seen.
The communication and customer service on this whole issue continues to be absolutely lamentable and unacceptable. Barnsley have just announced a similar issue with their West Stand. In contrast to Blues, Barnsley swiftly and openly communicated the situation giving clear choices to their fans, inviting them in to view alternatives and offering refunds for those not wanting to sit elsewhere and refunding the difference for those who chose to sit in a cheaper seat elsewhere. In short, all the things you would expect from a well-run club with a focus on customer service.
Meanwhile back at Blues, fans are still awaiting refunds from games played nearly two months ago. The club promised to refund fans who were not allocated tickets and those who were allocated tickets but did not receive them.
The Trust considers the situation to be totally unacceptable and calls for the following:
The Club held a forum for fan groups before the season started and promised that these would be regular events. The Trust requests that the club organises another of these in October where fans can have dialogue with the club on the current situation.
For members to let the Trust know whether they believe they are entitled to refunds and whether they have received them yet so we can build up a picture of the state of play.
The Trust is also looking into the rights of fans in this situation including for those fans who have been moved to a cheaper seat and have, in effect, been overpaying.
If you are not currently a member of the Trust please consider joining to help us hold the Club to account (see information in the section below).
Blues Trust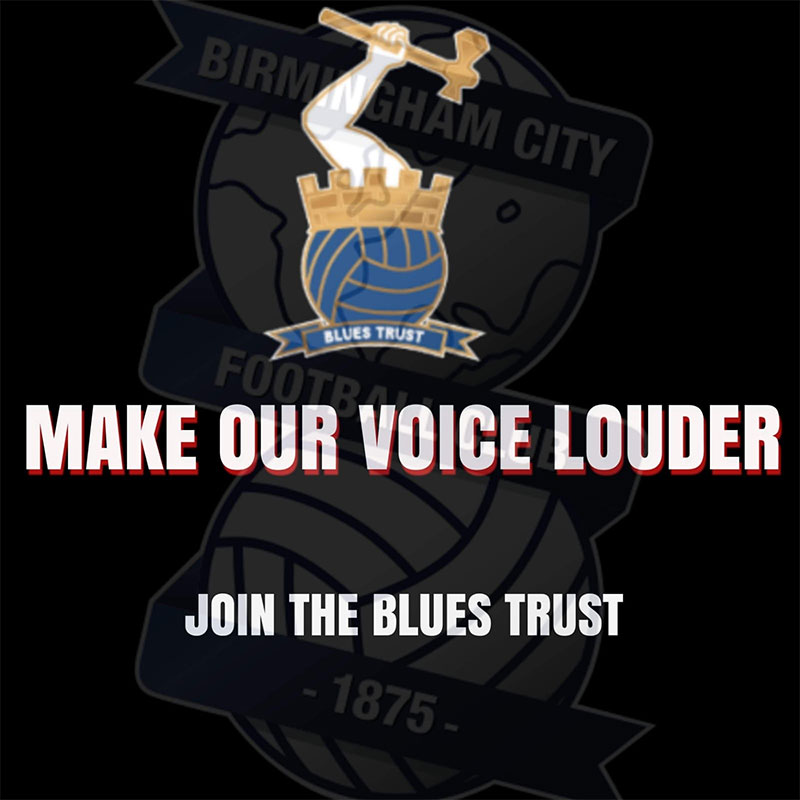 Want to be a full member with voting rights?
We have options for 1 and 2 years at £5 per year.  There is also a 5 year membership for £20 so you get 5 years for the price of 4.  See information and options here.
By making comments on the above article, you agree to Blues Trust retaining your email address should we need to make contact with you for admin purposes.   Let us know at admin@bluestrust.org if you do not wish us to do this.  We will not give out your email address to any 3rd party sources.