A Blues Icon But He Never Knew
The recent Fan Led Review (FLR), carried out by Tracey Crouch MP, recognises the importance of club traditions. It makes clear that some aspects of a club are so intrinsically related to it that they become inseparable from it and the club would simply not be the same without them.
Chapter 8 of the Review Report, 'Protecting a Club's Heritage', proposes that a Golden Share should be held by a fans' organisation. The share would give an effective veto over owners who might be contemplating selling the club stadium or permanently relocating it outside of its local area, joining a new competition not affiliated to FIFA, UEFA and the FA, or changing the club badge, the club's name or first team home colours.
Recently, a close friend and adopted Bluenose born in Scotland and now living in America, explained to me that his grandparents were laid to rest in a cemetery in Hamilton just outside Glasgow. He also explained that in the same cemetery rests a person who has played a huge part in the culture and identity of Birmingham City over the last 75 years. The story did make me realise that there is one part of Blues heritage which no one can ever take away.
The story goes that during the 1955-56 season, when Blues made it to the FA Cup Final, in order to relieve the tension on the way to important matches manager Turner used to encourage the players to sing. Scotsman Alex Govan's contribution, Harry Lauder's rousing "Keep right on to the end of the road", was adopted by his teammates. As the coach approached Highbury for the sixth round tie against Arsenal, and with the windows wound down, the fans joined in and continued their rendition during the game. And so was born the Blues Anthem which has been part of the club culture, personality, identity and heritage ever since.
The person laid to rest in the cemetery in Hamilton is Harry Lauder. Harry started his working life as a miner and often sang to the miners in Hamilton, who encouraged him to perform in local music halls. His career took off and he ended up travelling the world, eventually becoming the highest paid entertainer worldwide of his time. The song itself was written as a tribute to his son who was killed at the front in December 1916 during the First World War.
When I found out from my friend about his Hamilton burial place, I made up my mind that one day I would visit and pay my own personal tribute. The photographs were taken by me. Whenever I hear the song I still get a tingle down my spine, and to hear it ringing around Cardiff in 2001 and 2002, and Wembley in 1991, 1995 and 2011, sung by 40,000+ Bluenoses, there is no better experience.
Harry Lauder never knew the unique part he would play in the heritage of our club. He died in 1950. But his song captures the essence and spirit of our club. It brings all Blues fans together in a way that no other single thing that I can think of does. We as fans, along with players, coaches, managers, directors and owners need to heed its words.
Here is an original recording (with original words) for those who may like to listen Sir Harry Lauder 'Keep Right On To The End Of The Road' 1926 78 RPM – YouTube.
Thank you Harry, and RIP.
Richard Stanley.
​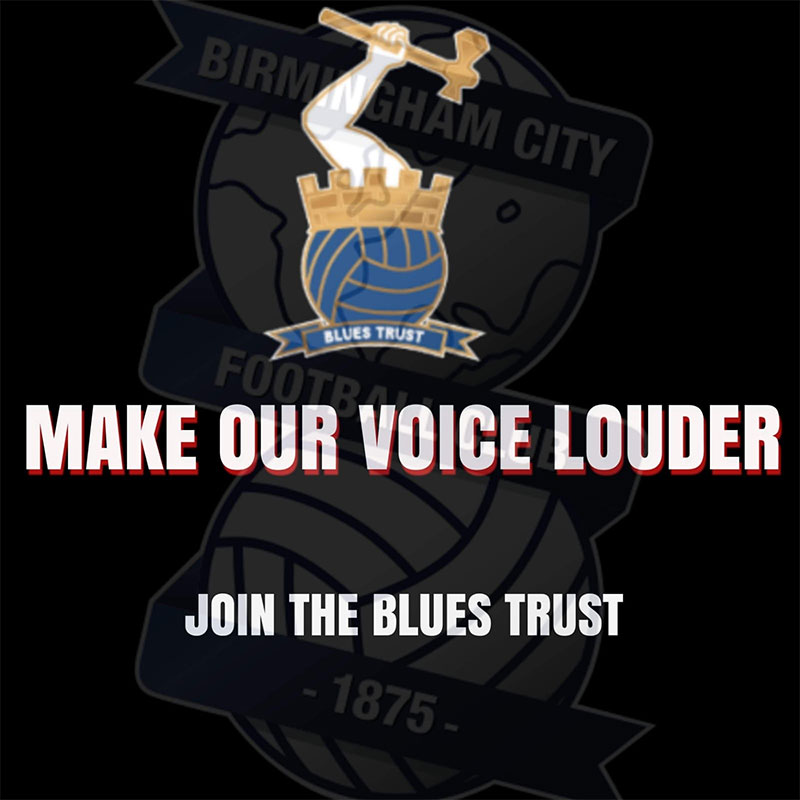 Want to be a full member with voting rights?
We have options for 1 and 2 years at £5 per year.  There is also a 5 year membership for £20 so you get 5 years for the price of 4.  See information and options here.
By making comments:
All we ask is that it relates to the Club that we all love. It can inform, question, challenge, criticise even….but it should not be written to threaten and/or cause personal offence.
By making comments on the above article, you agree to Blues Trust retaining your email address should we need to make contact with you for admin purposes.   Let us know at admin@bluestrust.org if you do not wish us to do this.  We will not give out your email address to any 3rd party sources.
The Trust reserves the right to moderate any comments made (in consultation with the writer) or to deny publication if comments are considered to be inconsistent with the requirements identified above.