In the 1972/73 season Blues were on a Cup run that would see us go as far as the FA Cup semi-final where we eventually lost out to an exceptionally good Leeds United side. This was the Blues side of Francis, Latchford, Hatton and Burns and other legends.
Every FA Cup game that season was played at home and to an increasingly packed St Andrews! Something we would replicate on our Carling Cup run of 2011.
FA CUP 1971/72 Birmingham City fixtures
| | | | | | |
| --- | --- | --- | --- | --- | --- |
| Round | Vs | Venue | Score | Date | Attendance |
| Three | Port Vale (H) | St Andrews | 3–0 | 15 January 1972 | 32,937 |
| Four | Ipswich Town (H) | St Andrews | 1–0 | 5 February 1972 | 40,709 |
| Five | Portsmouth (H) | St Andrews | 3–1 | 26 February 1972 | 43,886 |
| Six | Huddersfield (H) | St Andrews | 3–1 | 18 March 1972 | 52,470 |
| Semi-Final | Leeds United | Hillsborough | 0-3 | 15 April 1972 | 55,000 |
For pre match entertainment local band The Hy-Kells set up, on the pitch, and entertained the fans. The band were well known around Birmingham on the club and pub scene, and with them all being Blues season tickets holders it was something of a dream come true for the band members.  They were asked to return each game and they became something of a lucky charm as we moved closer to a place in the Wembley final.
Sadly, they were denied permission to play at the semi-final, held at Hillsborough, as it was a neutral venue and therefore would have been seen as too partisan. To this day they are convinced that had they been allowed to play then Blues would have made it to the final!
Hearing the story is one of my earliest and fondest memories as the band members were my also members of my family – my Dad, uncles, cousins and close family friends (Peter, Paul & Brian Kelsall, Barry Hyett and Paul Sale)
It was against this backdrop that my own Blues journey began as I started going to games in the following seasons. Every match an event, a great day out, with stories of music, football and life. I loved it. Match days always started and ended at the pub where we would spend lively and fun times together. The smell, the noise, the chatter and the laughter were something so special to me and remain with me to this day.
I will never forget those days, the excitement of the walk up to the ground, the thrill of the crowds, the camaraderie of the fans and players. And I can still feel the excitement of the BBC TV vans being on the car park knowing we would be on Match of the Day that evening. Being carried over the turnstiles and in. Simply magical times.
The band continued making music for years after and following a BBC recording session the possibility of an Abbey Road Apple studio session was on the cards.  Unfortunately, it never quite materialised but that, as they say, is another story for another day.
I am still as excited to go to St Andrews, even 47 years on, and being able to take my own sons makes me thankful that I was, and still am, a Blues fan, and that it was my family that played a part in that introduction.
Great days, great music, great people and of course all of us supporting and following the Blues. What more could I have asked for? The Hy-Kells, legends in my eyes. I owe them a lot.
… Always and ever…
Keep Right On.
FOOTNOTE: Following our semi-final defeat there was a 3rd/4th play off held at St Andrews vs Stoke City who had lost in the other semi-final to Arsenal. After a goalless 90 minutes the result was decided by a penalty shootout (the first time this method had been used to settle a match in the FA Cup) which we won! So all was not lost.
Paul Kelsall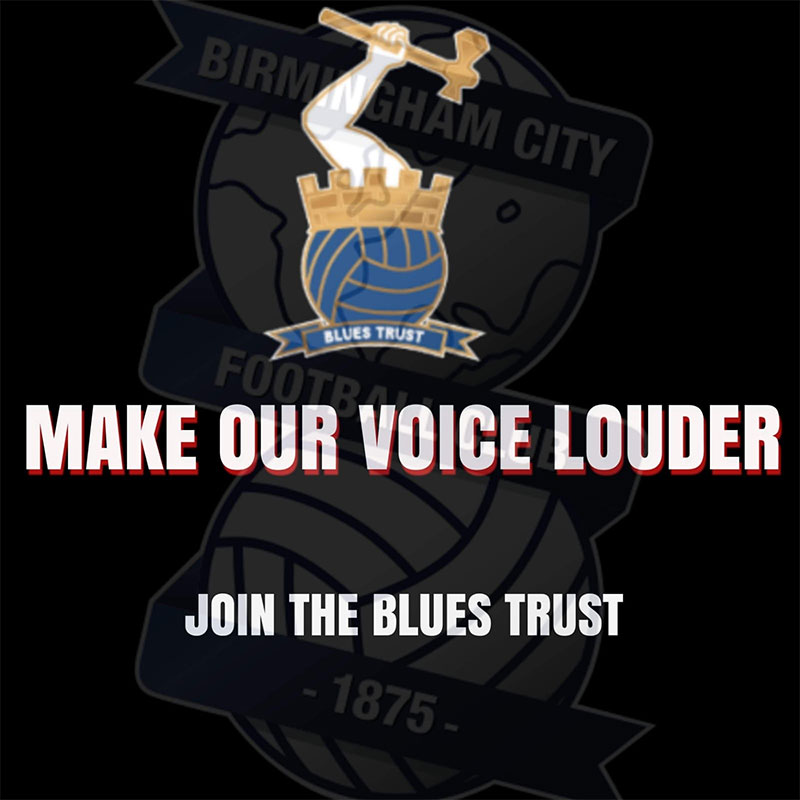 Want to be a full member with voting rights?
We have options for 1 and 2 years at £5 per year.  There is also a 5 year membership for £20 so you get 5 years for the price of 4.  See information and options here.
By making comments:
All we ask is that it relates to the Club that we all love. It can inform, question, challenge, criticise even….but it should not be written to threaten and/or cause personal offence.
By making comments on the above article, you agree to Blues Trust retaining your email address should we need to make contact with you for admin purposes.   Let us know at admin@bluestrust.org if you do not wish us to do this.  We will not give out your email address to any 3rd party sources.
The Trust reserves the right to moderate any comments made (in consultation with the writer) or to deny publication if comments are considered to be inconsistent with the requirements identified above.