BCFC Survey from Shabana Mahmood MP for Birmingham Ladywood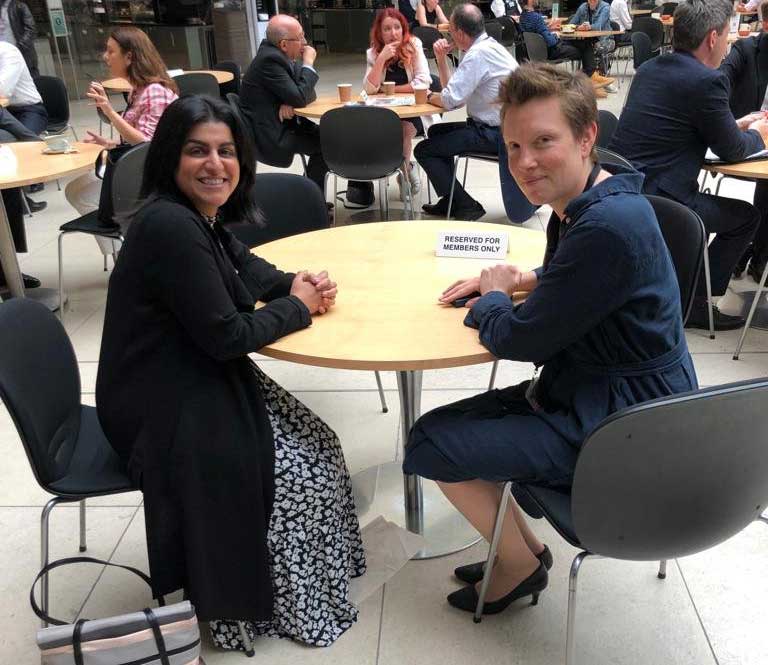 Shabana Mahmood MP with Tracey Crouch MP discussing her fan led review and the ongoing situation at Birmingham City Football Club
To all fans of Birmingham City FC
Shabana Mahmood, MP for Birmingham Ladywood, is supporting the plight of Blues fans and our frustration with poor ownership at our club. Please will you complete her survey at the link here to help her in bringing evidence to her representations to government for action.  She is asking fans for information on how fans perceive the club and what can be done to put things right.
Below is a copy of her request to Blues Trust.  She wants to get a wide level of engagement and feedback.  Please could you help her by completing the survey as soon as possible.
Blues Trust
I am writing regarding ongoing issues at Birmingham City Football Club.

I have been grateful for the information fans have shared with me regarding their dissatisfaction with the club.

I recently asked the EFL to intervene in a potential takeover bid by Laurence Bassini– if that bid will progress remains to be seen.

I also recently met with Tracey Crouch, Parliamentary Under Secretary of State for Sport, Tourism and Heritage, who is leading on the Fan-Led Review, in order to raise the concerns of Blues Fans.

In the meantime, please can you share this Survey  with fan networks so that I can get a wide level of engagement and feedback.

Securing the long-term success of Birmingham City, a club with a long and proud and history in the heart of my constituency, is incredibly important to me.

Yours sincerely,

Shabana Mahmood MP | Member of Parliament for Birmingham Ladywood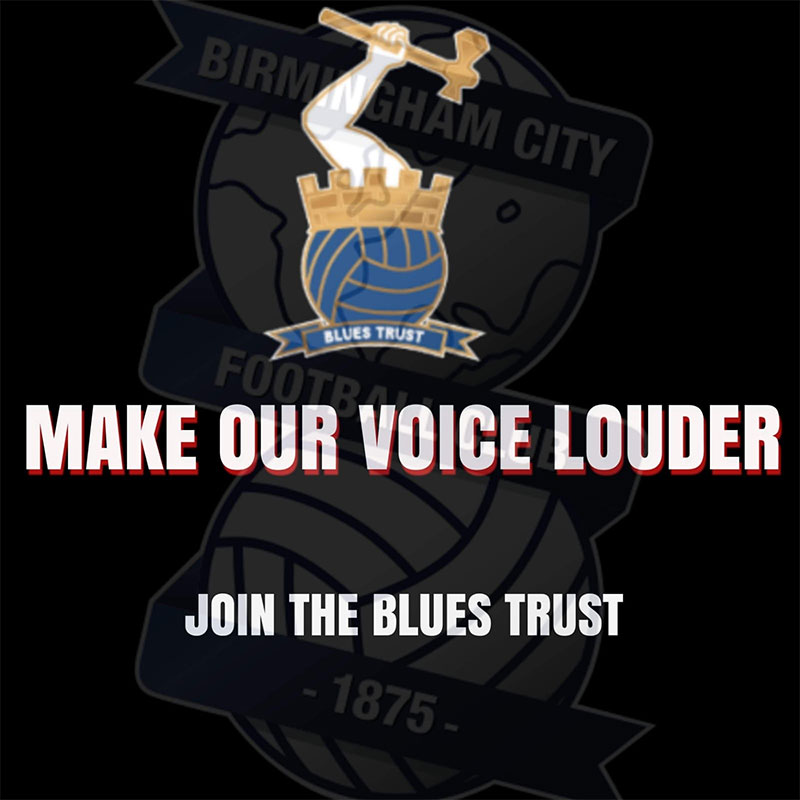 Want to be a full member with voting rights?
We have options for 1 and 2 years at £5 per year.  There is also a 5 year membership for £20 so you get 5 years for the price of 4.  See information and options here.
By making comments:
All we ask is that it relates to the Club that we all love. It can inform, question, challenge, criticise even….but it should not be written to threaten and/or cause personal offence.
By making comments on the above article, you agree to Blues Trust retaining your email address should we need to make contact with you for admin purposes.   Let us know at admin@bluestrust.org if you do not wish us to do this.  We will not give out your email address to any 3rd party sources.
The Trust reserves the right to moderate any comments made (in consultation with the writer) or to deny publication if comments are considered to be inconsistent with the requirements identified above.