BCFC Ownership – Government Response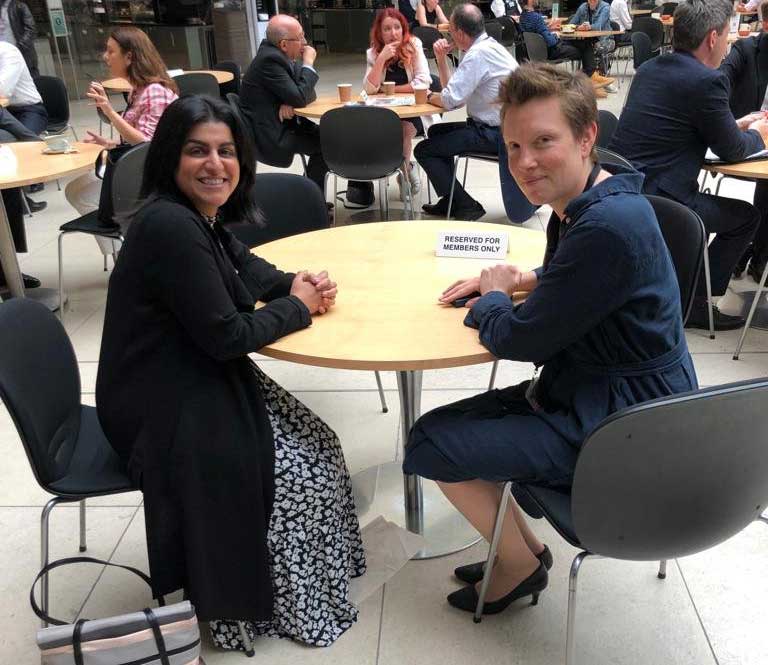 Shabana Mahmood MP with Tracey Crouch MP discussing her fan led review and the ongoing situation at Birmingham City Football Club
Blues Trust has now received a copy of a response from the Government regarding concerns raised in July about the ownership of Birmingham City FC. The response has been sent via Shabana Mahmood, Member of Parliament for Birmingham Ladywood.
Of course, things have moved on since the time the matter was raised but concerns remain about the ongoing involvement of BSHLtd. Blues Trust is continuing to monitor the situation closely and will make further representations on behalf of members and supporters as appropriate.
The message from Shabana Mahmood is published in full below.  It contains a link to the Response from the Government,
Blues Trust
2 August 2022

Dear Cliff Horrocks ,

Please find below the formal Response that we have now received from the Government, after Shabana raised concerns about the takeover of Birmingham City Football Club.

I hope that this information is helpful to you.

If you have any further queries please do not hesitate to contact our office again either by telephone or email.

Yours sincerely,

Sara King |Senior Caseworker |Shabana Mahmood MP| Member of Parliament for Birmingham Ladywood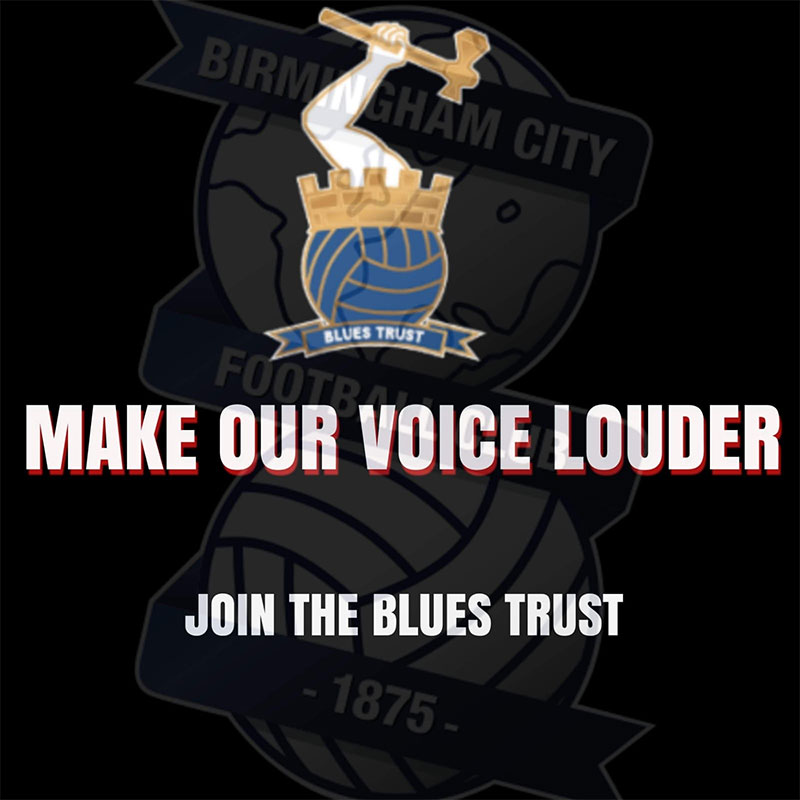 Want to be a full member with voting rights?
We have options for 1 and 2 years at £5 per year.  There is also a 5 year membership for £20 so you get 5 years for the price of 4.  See information and options here.
By making comments:
All we ask is that it relates to the Club that we all love. It can inform, question, challenge, criticise even….but it should not be written to threaten and/or cause personal offence.
By making comments on the above article, you agree to Blues Trust retaining your email address should we need to make contact with you for admin purposes.   Let us know at admin@bluestrust.org if you do not wish us to do this.  We will not give out your email address to any 3rd party sources.
The Trust reserves the right to moderate any comments made (in consultation with the writer) or to deny publication if comments are considered to be inconsistent with the requirements identified above.