Paul Richardson has confirmed that the long running saga of his agreement to take over Birmingham City has now collapsed. It seems the long‑stop date for approval by the EFL has passed and whilst it could have been extended it has not been.  This is because Maxco say they wished to amend the agreement to recognise the reduced value of the club in the event that the EFL investigation into the current owners' shadow director results in findings that bring points deductions leading to relegation or hefty fines.
We hope to have more of the Background story for fans as other facts emerge, however in the meantime we call for the owners to make a statement about who the ultimate owners are and what their plans are for Birmingham City FC.
Blues Trust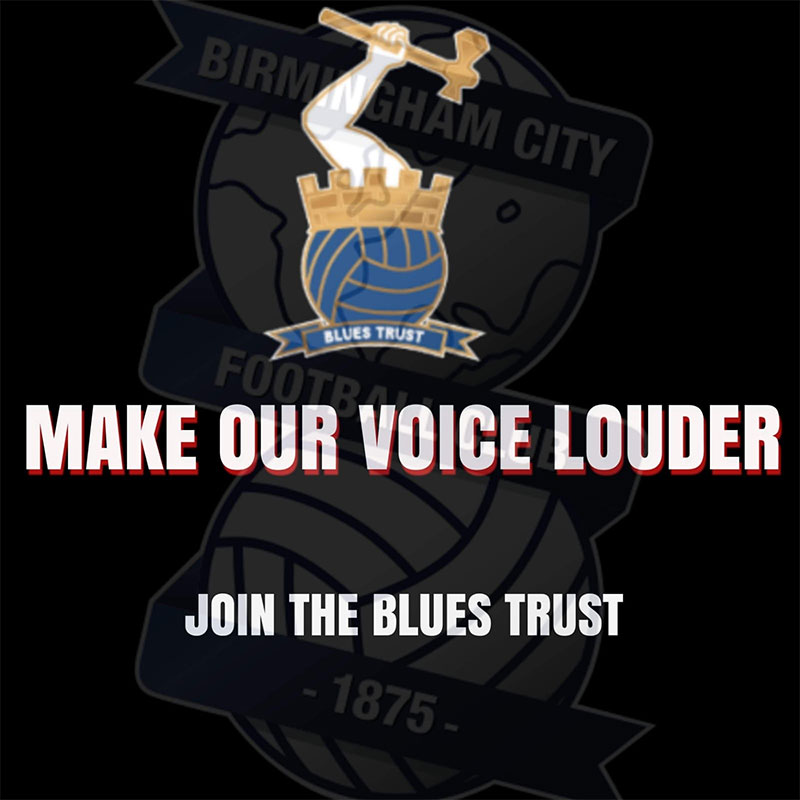 Want to be a full member with voting rights?
We have options for 1 and 2 years at £5 per year.  There is also a 5 year membership for £20 so you get 5 years for the price of 4.  See information and options here.
By making comments:
All we ask is that it relates to the Club that we all love. It can inform, question, challenge, criticise even….but it should not be written to threaten and/or cause personal offence.
By making comments on the above article, you agree to Blues Trust retaining your email address should we need to make contact with you for admin purposes.   Let us know at admin@bluestrust.org if you do not wish us to do this.  We will not give out your email address to any 3rd party sources.
The Trust reserves the right to moderate any comments made (in consultation with the writer) or to deny publication if comments are considered to be inconsistent with the requirements identified above.