BCFC: Your Club – Your Views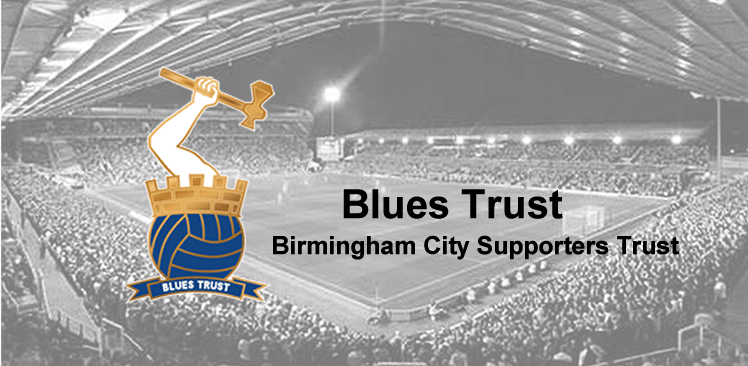 Blues Trust will be present at the match against Reading on Friday night.  Board members will be outside the Kop Stand from approximately 6.30pm until just before off kick off to meet and talk to Blues supporters about a range of issues concerning the club.
The opportunity to talk directly to Trust representatives will be repeated in other locations at St. Andrew's on future match days.
The Trust is very keen to engage with as many supporters as possible to better understand the issues that are causing concern.  And, also, to explain the role and purpose of the Trust and what it is trying to do to improve fan engagement and influence with the club.
If you are outside the Kop Stand on Friday night, look out for the Trust representatives and, if you can, spare a few minutes of your time to share your thoughts.
Blues Trust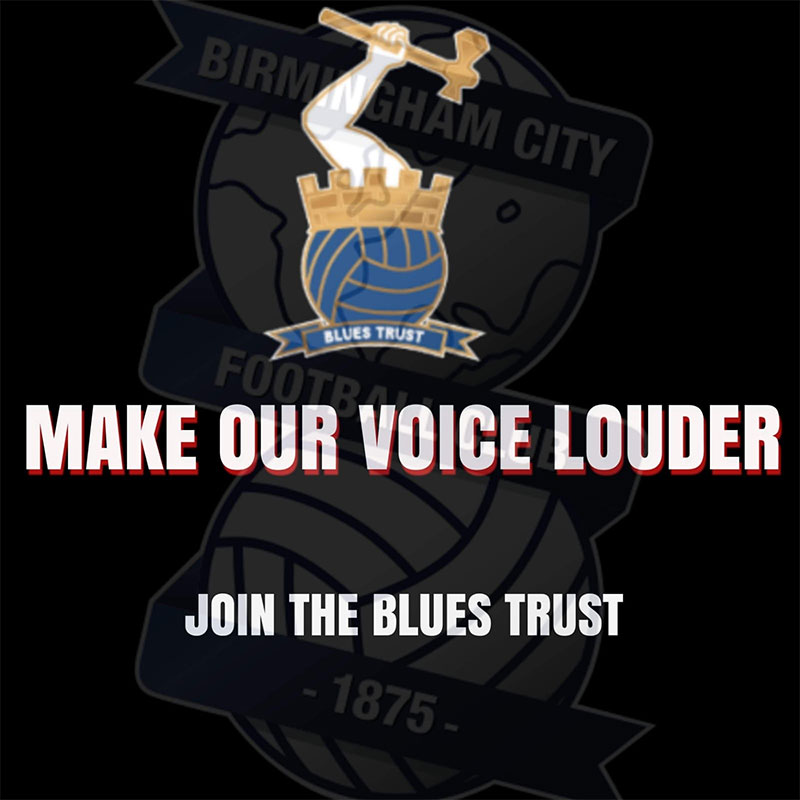 Want to be a full member with voting rights?
We have options for 1 and 2 years at £5 per year.  There is also a 5 year membership for £20 so you get 5 years for the price of 4.  See information and options here.
By making comments:
All we ask is that it relates to the Club that we all love. It can inform, question, challenge, criticise even….but it should not be written to threaten and/or cause personal offence.
By making comments on the above article, you agree to Blues Trust retaining your email address should we need to make contact with you for admin purposes.   Let us know at admin@bluestrust.org if you do not wish us to do this.  We will not give out your email address to any 3rd party sources.
The Trust reserves the right to moderate any comments made (in consultation with the writer) or to deny publication if comments are considered to be inconsistent with the requirements identified above.