Following the end of the 2022/23 season a fortnight ago, Blues announced the names of players retained and released on Monday. Full details can be found here; https://www.bcfc.com/news/all/retained-and-released-list-2023
Six experienced players who were regular members of John Eustace's squad last season were released. Max Colin, Harlee Dean, Troy Deeney, George Friend, Jordan Graham and Kevin Long have all reached the end of their contracts. However, the club pointed out that talks remain ongoing with 'a number of released players', so its possible that one or two of these could yet remain. Kevin Long, for example, seemed to settle in well once up to full match fitness and there has been speculation that he could be one of those the club might seek to continue with. Interestingly, out of the six players  released the club had options on two of them, Deeney and Graham, that were not taken up.
Other players with first team experience who were released include Adan George, Mitchell Roberts, Keyendrah Simmonds and Ryan Stirk. The Trust wishes them, and indeed all other departing players, well in their endeavours to find a new club and further their playing careers.
Josh Andrews, who has been on loan to Doncaster Rovers this season, and Josh Williams, who played several games for Blues at the start of this season, have been offered professional terms together with others who have not yet progressed to the first team. Hopefully these players will sign new deals, but if they don't the club will receive some compensation payments if  they move elsewhere as they are under 23 and have been offered a new deal by the club.
The club has also exercised options in their favour for several players including Tate Campbell, Nico Gordon and Marcel Oakley who all have some first team experience.
Ivan Sunjic is also due to return to Blues at the end of his loan to Hertha Berlin where, according to the German newspaper Bild, he was reportedly suspended due to disciplinary issues. However, newspaper reports in Croatia suggest Dinamo Zagreb are interested in taking him on next season.
The combined first team playing time of those released, together with the loanees who have returned to their parent clubs – Krystian Bielik, Hannibal, Reda Khadra, Dion Sanderson and Auston Trusty plus Przemyslaw Placheta who returned to Norwich in the New Year – is over 50% of the total playing times for Blues this past season. That alone highlights the significant recruitment challenge now facing Blues this summer.
Blues Trust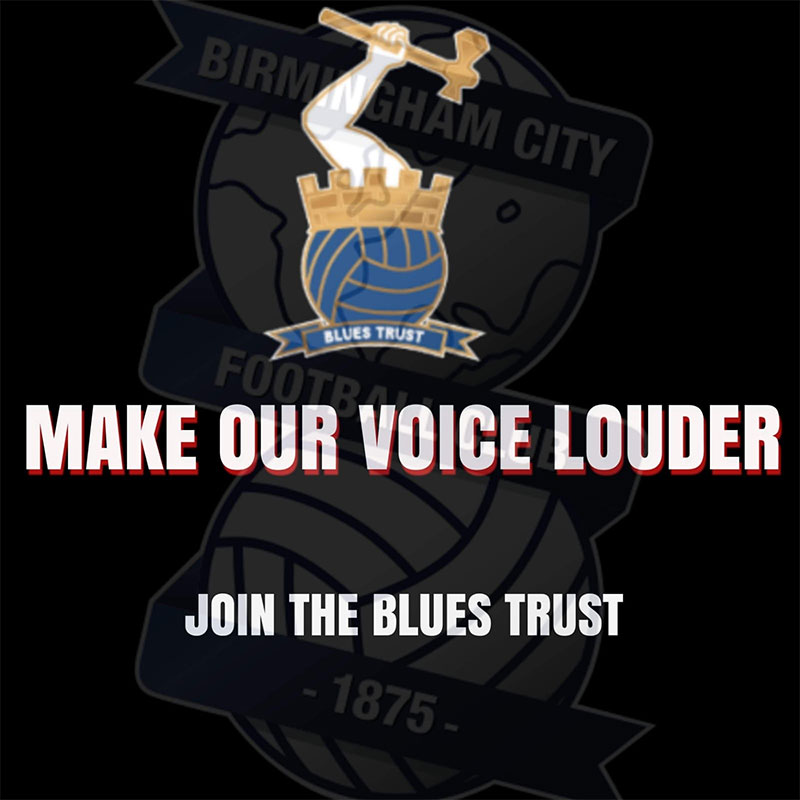 Want to be a full member with voting rights?
We have options for 1 and 2 years at £5 per year.  There is also a 5 year membership for £20 so you get 5 years for the price of 4.  See information and options here.
By making comments:
All we ask is that it relates to the Club that we all love. It can inform, question, challenge, criticise even….but it should not be written to threaten and/or cause personal offence.
By making comments on the above article, you agree to Blues Trust retaining your email address should we need to make contact with you for admin purposes.   Let us know at admin@bluestrust.org if you do not wish us to do this.  We will not give out your email address to any 3rd party sources.
The Trust reserves the right to moderate any comments made (in consultation with the writer) or to deny publication if comments are considered to be inconsistent with the requirements identified above.