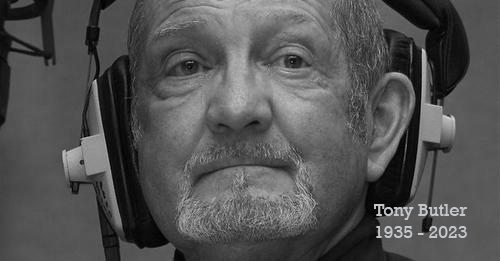 All at Blues Trust were saddened to learn of the death of former radio presenter Tony Butler. Tony passed away on Friday 14 July aged 88.
Tony will be remembered by many Blues fans as an icon of local radio, at both the BBC and BRMB.
A freelance sports journalist by trade, Tony is widely recognised as being one of the first presenters in the country to make the radio phone-in an event in itself, combining lively discussion, passionate supporters and controversial views wrapped up with humour and wit. He certainly took no prisoners with his forthright approach.
He was appointed Sports Editor at BRMB when it started in 1974 and modelled his approach on what he had heard on US and Canadian radio stations, where a more aggressive tone was prevalent than used on the BBC.
He pioneered both the football phone-in and the Saturday afternoon sport and music show (the BBC had commentary rights so BRMB was limited to short live reports from games). In those days, if you weren't at a Blues game it was the place to keep up with what was happening.
In today's world of the internet and social media, with immediate access to information, views and opinions, it should not be forgotten how important the radio phone-in became for football supporters from the mid-1970's onwards. It was massive. It is still popular today of course, but perhaps not in the same light as it once was given the availability of so many other media outlets.
It was often the only way for fans to be able to publicly share their emotions regarding the ups and downs of their team, including immediately post-match. Tony helped create that opportunity and tapped into it with aplomb.
Many warm and heartfelt tributes have been paid to Tony, including this from the BBC.
A unique and talented broadcaster, Wolverhampton born Tony changed the landscape of football discussion for generations of supporters. And particularly so in the West Midlands, where he brought fans of all the professional clubs together. He went on to have a long and varied career across both commercial radio and at the BBC in the midlands.
He will be fondly remembered by countless people who love football, and many more who did not but loved his shows anyway.
Our thoughts are with his family, friends and former colleagues.
On yer bike, Tone. Rest in peace.
Blues Trust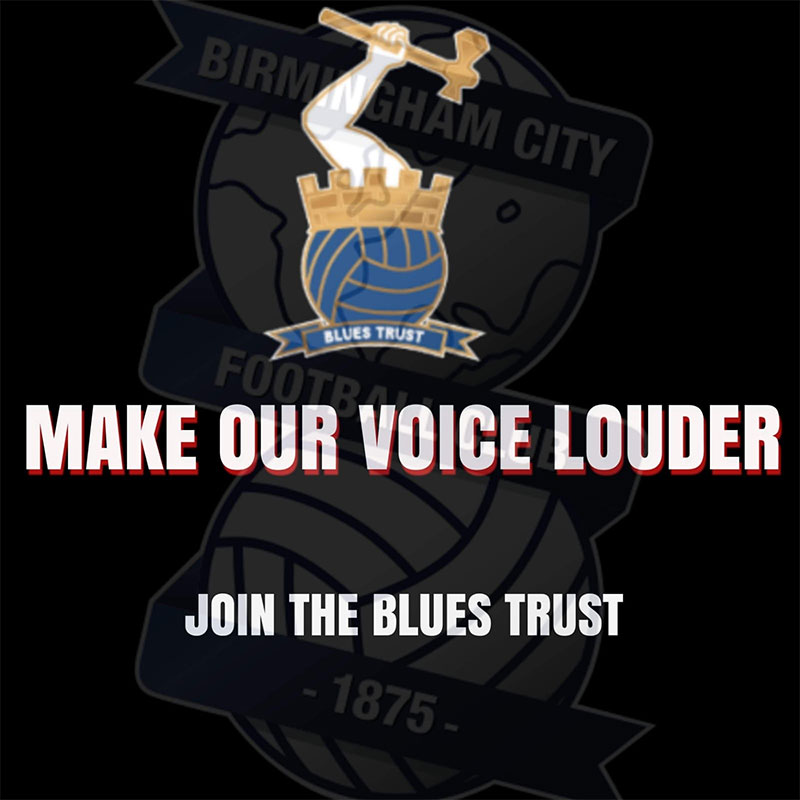 Want to be a full member with voting rights?
We have options for 1 and 2 years at £5 per year.  There is also a 5 year membership for £20 so you get 5 years for the price of 4.  See information and options here.
By making comments:
All we ask is that it relates to the Club that we all love. It can inform, question, challenge, criticise even….but it should not be written to threaten and/or cause personal offence.
By making comments on the above article, you agree to Blues Trust retaining your email address should we need to make contact with you for admin purposes.   Let us know at admin@bluestrust.org if you do not wish us to do this.  We will not give out your email address to any 3rd party sources.
The Trust reserves the right to moderate any comments made (in consultation with the writer) or to deny publication if comments are considered to be inconsistent with the requirements identified above.