The following article has been written by one of our Trust members.  They are the opinions of that person and not necessarily those of Blues Trust.  Would you like to contribute a discussion point of your own about Birmingham City Football Club?  If so, we would be delighted to hear from you.
Since the beginning of this month I cannot recall a more satisfying August.  Maybe a bit over the top, but for at least a decade that's my feeling.  We as Blues supporters have always wished for the hope and belief that this particular moment in time is now bringing.
Long time coming but, nevertheless, this month of undoubted joy has been relished at every turn.  As supporters we can continue to play our part by rewarding our new owners with sell-out home games and firm reassurance that we buy into their plans for a powerful Birmingham City Football Club.
Supporters, media and even the most cynical of the bookies believe our treasured B9 outfit is already a future force.  Getting carried away is the least we deserve, and is welcomed by me at every opportunity.  Goodness knows it has been a long time since we were able to do that.  But this is what happens when years of frustration and expecting the worst are finally binned, with the past now a foreign land that we simply don't live in anymore.
August will be remembered as the start of our new Championship campaign.  One begun with real intent and, of course, that amazing first home game on the glorious twelfth against Leeds United.
Reality, however, is what it is as the next month beckons.  And I'm sure every supporter will be eager to back the whole club for a successful September too.
The addition of a quality striker on transfer deadline day might sound greedy given this memorable month.  But, for once in a very long time, let's have our cake and eat it.
Mitchell Bray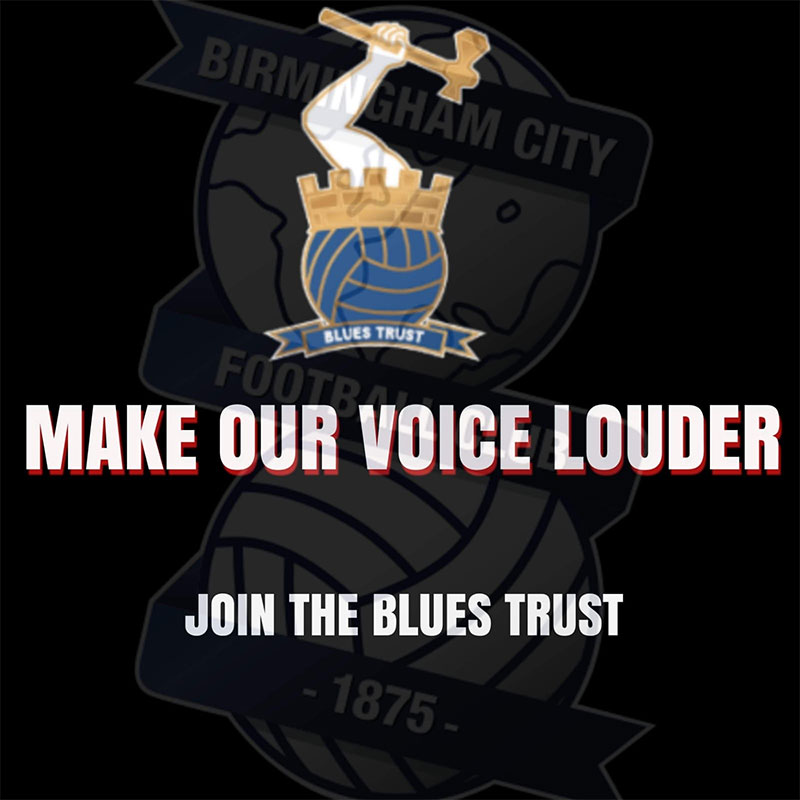 Want to be a full member with voting rights?
We have options for 1 and 2 years at £5 per year.  There is also a 5 year membership for £20 so you get 5 years for the price of 4.  See information and options here.
By making comments:
All we ask is that it relates to the Club that we all love. It can inform, question, challenge, criticise even….but it should not be written to threaten and/or cause personal offence.
By making comments on the above article, you agree to Blues Trust retaining your email address should we need to make contact with you for admin purposes.   Let us know at admin@bluestrust.org if you do not wish us to do this.  We will not give out your email address to any 3rd party sources.
The Trust reserves the right to moderate any comments made (in consultation with the writer) or to deny publication if comments are considered to be inconsistent with the requirements identified above.