The new season kicks off on Saturday and it's fair to say the changes that have been made at the Club over the summer have given all of us Blues supporters a lift.  Genuine excitement is in the air, and it's been a while since that has been the case.
When things get underway though, we need to keep in mind that bad behaviour will have consequences if things aren't necessarily going according to plan on the pitch.  And with that in mind Blues Trust wants to share again an article published recently by the Football Supporters Association (FSA).
The article is concerned with the legalities around taking pyrotechnics to games and pitch invasions.  It is an explainer on the law as it stands and an assessment of what supporters can expect if they find themselves in the criminal justice system as a result of their actions at a football match.  It is not likely to be a nice experience.
The article won't be relevant for the overwhelming majority of Blues fans of course.  But it might just help one or two supporters if their passions begin to get the better of them.  It's worth a read by way of a reminder….
https://thefsa.org.uk/news/are-pyro-and-pitch-invasions-legal/
Blues Trust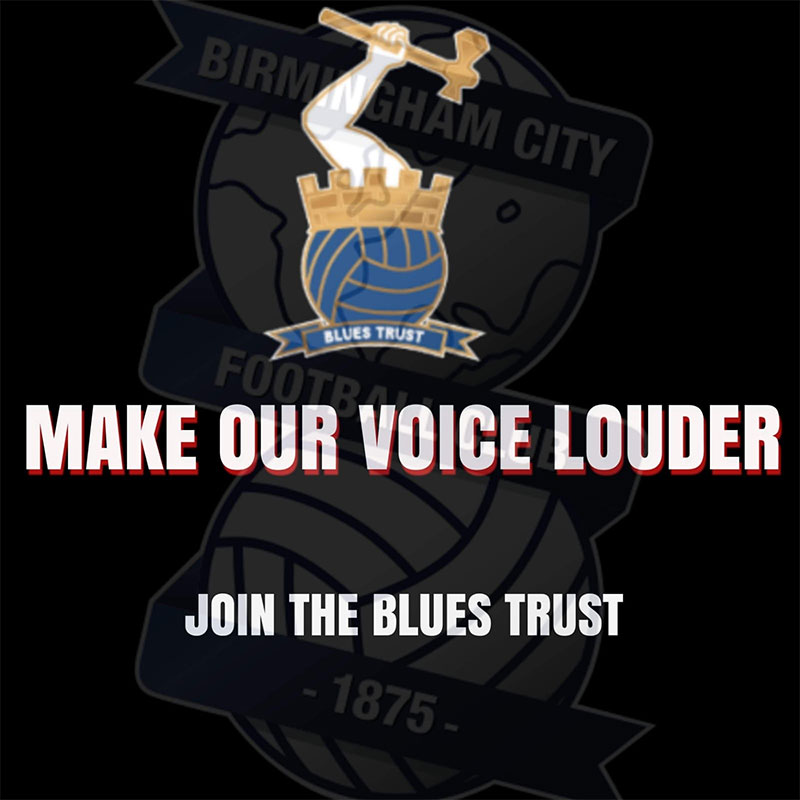 Want to be a full member with voting rights?
We have options for 1 and 2 years at £5 per year.  There is also a 5 year membership for £20 so you get 5 years for the price of 4.  See information and options here.
By making comments:
All we ask is that it relates to the Club that we all love. It can inform, question, challenge, criticise even….but it should not be written to threaten and/or cause personal offence.
By making comments on the above article, you agree to Blues Trust retaining your email address should we need to make contact with you for admin purposes.   Let us know at admin@bluestrust.org if you do not wish us to do this.  We will not give out your email address to any 3rd party sources.
The Trust reserves the right to moderate any comments made (in consultation with the writer) or to deny publication if comments are considered to be inconsistent with the requirements identified above.