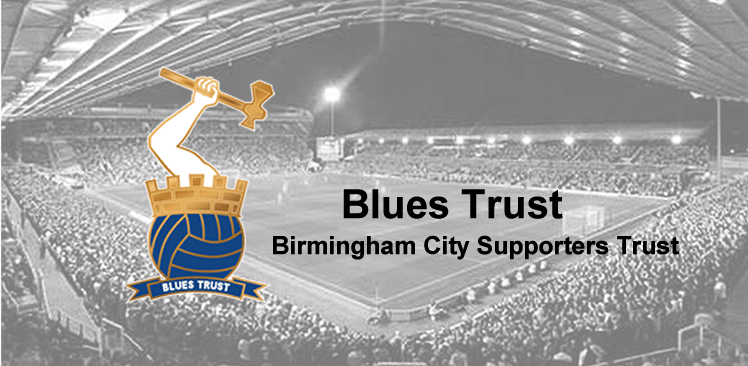 A fantastic Blues performance at St. Andrew's was tarnished by a reported incident of racial abuse during the match against Huddersfield Town last night. Incredibly, the abuse was directed at Juninho Bacuna by a Blues fan located in Arthur's Area in the Main Stand.
The incident has rightly been widely condemned and, it appears, is now being investigated by West Midlands Police.
Tom Wagner has issued a statement on behalf of the club which can be read in full here.
Blues Trust also utterly condemns the actions of the individual concerned and supports the proposed action by the club if the person in question is identified. The Trust also sends its full support to Juninho at what has to be a very difficult time for him and his family.
We as fans can also play our part to by reporting any such incidents. Kick it out (https://www.kickitout.org/home) have a website and App that allows easy reporting of such situations.
Together we can all play a part in ending discrimination in football.
Blues Trust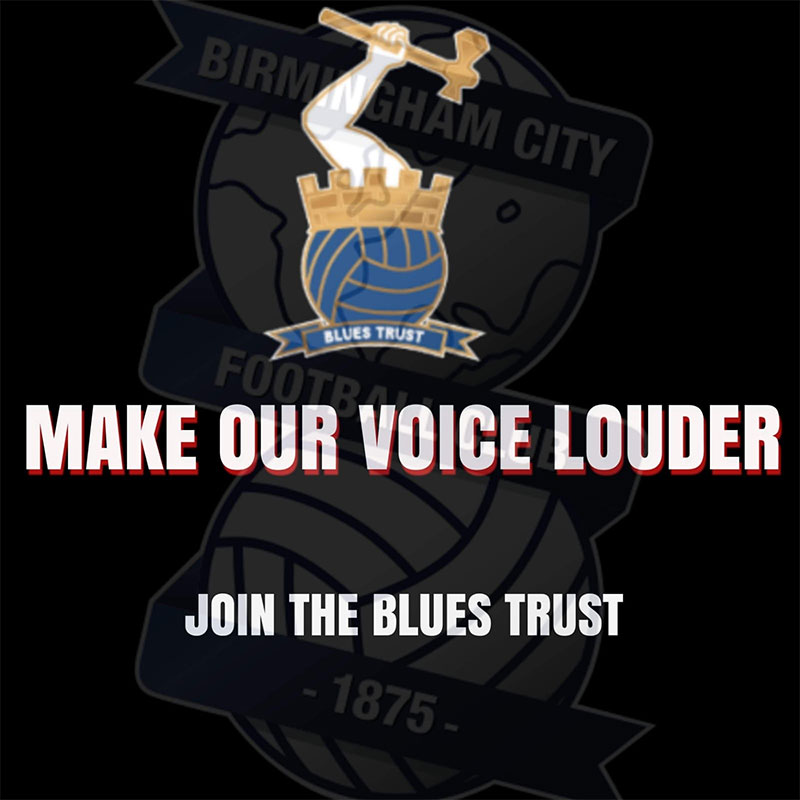 Want to be a full member with voting rights?
We have options for 1 and 2 years at £5 per year.  There is also a 5 year membership for £20 so you get 5 years for the price of 4.  See information and options here.
By making comments:
All we ask is that it relates to the Club that we all love. It can inform, question, challenge, criticise even….but it should not be written to threaten and/or cause personal offence.
By making comments on the above article, you agree to Blues Trust retaining your email address should we need to make contact with you for admin purposes.   Let us know at admin@bluestrust.org if you do not wish us to do this.  We will not give out your email address to any 3rd party sources.
The Trust reserves the right to moderate any comments made (in consultation with the writer) or to deny publication if comments are considered to be inconsistent with the requirements identified above.