Parking Savings For Blues Trust Members And Followers – Home And Away
Travelling by car to watch the Blues? We've teamed up with YourParkingSpace, to bring you some good opportunities and savings on car parking.
Who is YourParkingSpace? It is an online marketplace and parking reservation service for drivers looking to find and pre-book parking in the United Kingdom.
YourParkingSpace is a free platform connecting driveway owners, private off-street parking spaces, lock-up garages and spaces from commercial car park operators and businesses with motorists searching for affordable parking.
This is what YourParkingSpace has to say:
Never miss a minute – no more train delays, no more missed buses.
YourParkingSpace gives you access to over 700,000 parking spaces across the UK, available to book on an hourly, daily, or monthly basis, from as little as 50p per hour, £3 per day or £30 per month.
So whether you want a guaranteed spot near St Andrew's, easy access to away matches, or even if you're off on holiday, need a space for work, you can 'Keep Right On' to you where you need to be, and save some money at the same time.
Book any space instantly through our website or app, or drive up directly to one of the many car parks we run across the country.
Search from anywhere
Search your destination to find available parking by app or by web. Easily compare nearby spaces based on price and distance.
Book in advance or on demand
Pre-book your space or book it when you arrive, our Best Price Guarantee promises that you will always pay the best rate for your parking.
Park with confidence
Enjoy peace of mind knowing that you can manage your parking session from anywhere via your account. Download the YourParkingSpace app to manage your booking on the go.
As a Blues supporter you will receive 10% off every time you park with YourParkingSpace until the end of the 23/24 season – just use a discount code that you can find on the Blues Trust website using the button below.
FAQ's
There are further details and some FAQ's below from the YourParkingSpace website which you can access here.
Space owners
Drivers
General Questions
All locations
We suggest for future use that you bookmark the following link to the YourParkingSpace website.
Disclaimer
Blues Trust cannot and is not prepared to intervene to deal with any parking problems, queries or issues that you may encounter in organising your travel.  All questions and any refunds must be referred to YourParkingSpace.  However, any feedback would be good to have and you can do so by leaving comments in the section below.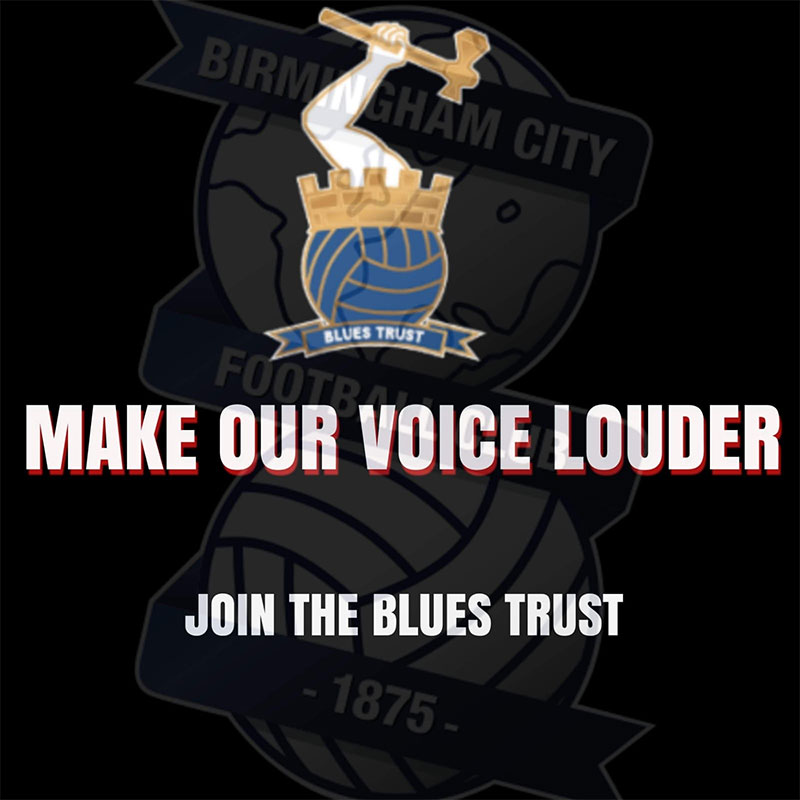 Want to be a full member with voting rights?
We have options for 1 and 2 years at £5 per year.  There is also a 5 year membership for £20 so you get 5 years for the price of 4.  See information and options here.
By making comments:
All we ask is that it relates to the Club that we all love. It can inform, question, challenge, criticise even….but it should not be written to threaten and/or cause personal offence.
By making comments on the above article, you agree to Blues Trust retaining your email address should we need to make contact with you for admin purposes.   Let us know at admin@bluestrust.org if you do not wish us to do this.  We will not give out your email address to any 3rd party sources.
The Trust reserves the right to moderate any comments made (in consultation with the writer) or to deny publication if comments are considered to be inconsistent with the requirements identified above.