​Lee Bowyer's battling Blues next stop will be Derby County. Tricky game for us and a crucial encounter for the hosts. From nerve jingling games since Bowyer's arrival to relative calm around B9, we should be in a position to deal with Derby. Easy to say but harder to carry out.
However, belief and trust is all around us at the moment and long may it continue. For once in a long while the players and coaches appear to be getting it right with results akin to top three status at Championship table level. Many supporters will naturally be reluctant to shout about it and understandably so, but we are in a true bubble as opposed to lucky, freakish results.
We are at last playing to our capabilities, albeit not deserving a proper top six spot. Maybe if Bowyer had been in situ from the start of the season, with his positional and tactical know-how, then we might be talking such a different situation. Everyone who follows Blues knows that this squad, when sensibly used, is a minimum mid table outfit. Even the pigeons on the old main stand will nod in agreement.
Back to the Derby game and just to clarify the ongoing request, please keep the prayer mat at hand and although we are not desperate we mustn't take anything for granted. Knees will be sore but once the next few games are sorted we can attend to them!
Mitchell Bray
Recent News
Blues Trust has partnered with the Tilton Talk Show to prepare an open letter to the owners of Birmingham City PLC and the Board, which  was published yesterday. We are asking Blues fans to sign up to the contents of the letter that calls for the appointment of an experienced CEO to stop the rot of the 10 years of decline. The idea is to demonstrate to the owners that the vast majority of fans whilst backing Lee Boyer and the team are demanding change at the Board and CEO level.
To have your voice heard please read the details in the article and then complete the petition information. The more signatures the louder your voice so if you have 5 season ticket holders or people who watch the games then we need all 5 to sign.  So come on lets #tiltontalkshow #BluesTrust #bcfc #KRO #getyourvoiceheard !
We are still taking votes on our petition so please do take part – the more fans to sign, the louder our voice.  Here's a direct link to the petition.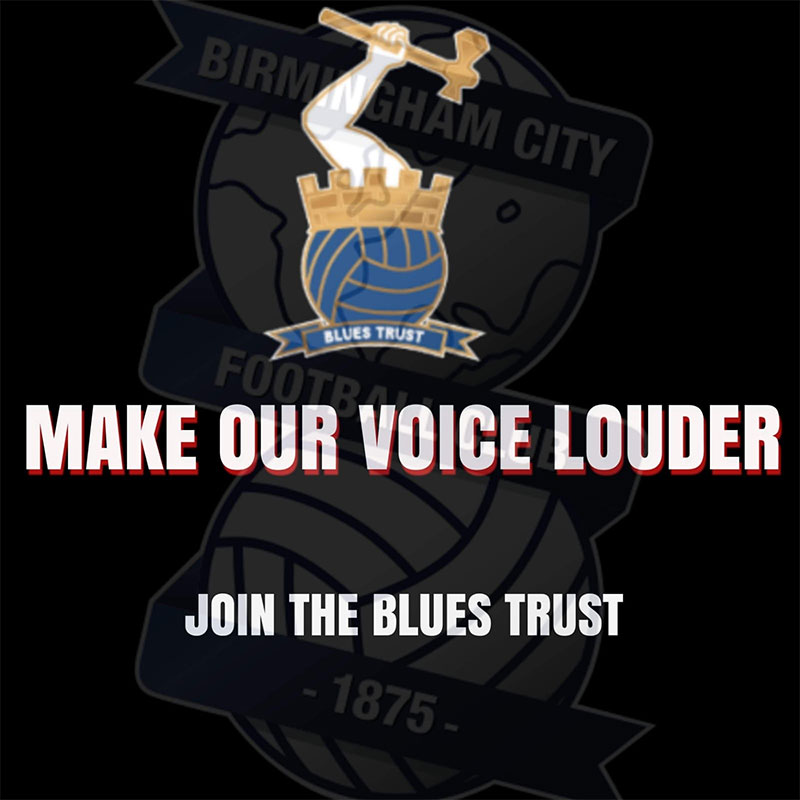 Want to be a full member with voting rights?
We have options for 1 and 2 years at £5 per year.  There is also a 5 year membership for £20 so you get 5 years for the price of 4.  See information and options here.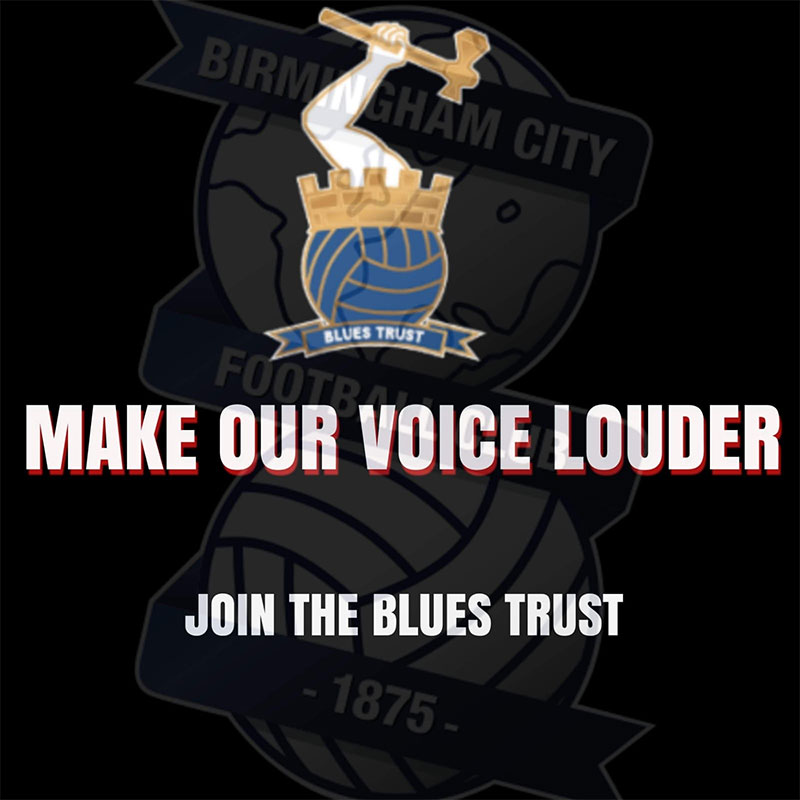 If you can't yet commit to full membership but would like to recieve our newsletters, why not sign-up to become a follower for free?
This category is not a membership and does not carry any voting rights.
By making comments on the above article, you agree to Blues Trust retaining your email address should we need to make contact with you for admin purposes.   Let us know at admin@bluestrust.org if you do not wish us to do this.  We will not give out your email address to any 3rd party sources.