The Trust recently held its Annual General Meeting where one of the subjects discussed was the matter of season ticket refunds due to fans for the Stoke and Bournemouth games following the stand closures. Dispiritingly, a poll of members at the meeting showed that over half had not yet received a refund  despite the club promising several weeks ago that they were being processed. There was dissatisfaction too that clarification was still outstanding regarding the question of compensation for members who had been transferred to less valuable seats during the stand closure period.
The discussion that followed highlighted the anger of members and a number of service failures from the club around this. These included emails not being answered or even acknowledged, long waits when ringing the ticket office to discuss, call backs not returned, and for those eventually getting through a vague promise that the refunds were still being worked on without any idea of when they would be paid.
The discussion chimed with the feedback the Trust had received from a number of fans in response to our article last month on "The Stadium Saga". What all of these responses highlighted was that there is a feeling from many fans of being taken for granted by the club, with a proportion suggesting that they were considering not renewing their season tickets next season due to the clubs handling of the refunds and the poor quality of customer service. This is something that should seriously concern the club.
The Trust is aware of some of the challenges the club is facing having to relocate fans and issue refunds using a system that was not designed for that purpose. Nevertheless, it is often service recovery that marks a company out when handling disruption and the club has not covered itself in glory here by any stretch of the imagination.
We have contacted the senior management at the club and advised them of our concerns, suggesting that more information is required by fans regarding the ongoing issue. The club has been open in discussing the issues and has explained that it will be issuing a further statement soon.
We will continue to communicate with the club to help get this issue resolved, and hopefully this will go some way to defusing the situation before it becomes toxic for a number of fans.
Blues Trust
​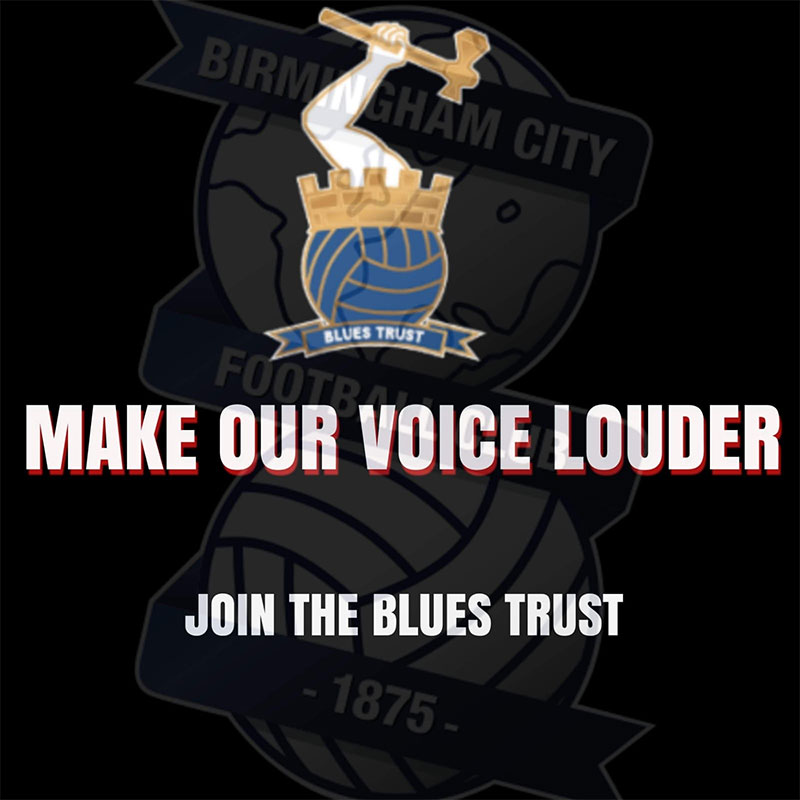 Want to be a full member with voting rights?
We have options for 1 and 2 years at £5 per year.  There is also a 5 year membership for £20 so you get 5 years for the price of 4.  See information and options here.
Have you visited our shop?
To raise funds for Blues Trust, we have for sale :
Blues Trust Pin-badges.
Old Football Programmes that have been donated.
Gift memberships in Blues Trust that you can buy for family or friends.
By making comments on the above article, you agree to Blues Trust retaining your email address should we need to make contact with you for admin purposes.   Let us know at admin@bluestrust.org if you do not wish us to do this.  We will not give out your email address to any 3rd party sources.